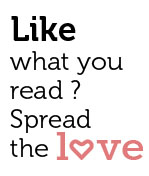 Share
Veeam Braganza
Veeam Braganza started singing at age eight. She says her fondest musical memories are of performing with music maestros like Chris Perry, Jazzy Joe and Graeme Hamilton. Her preferred genres are soul and the blues. Veeam credits her father, Tiatrist Alphonso 'Bond' Braganza, as her greatest musical influence. At eight he released her first Konkani album 'Mhaka Jievonk Di', after which came 'Mhozo Hero' and 'Johnny Johnny'.
Today Veeam performs locally as well as internationally. "I have travelled to the Middle East, Spain, Amsterdam, Italy, Lithuania and Latvia, and all this for music. I totally feel blessed," she says.
Veeam sets herself and her audience on fire when she steps on stage and is hailed as the second Lorna. She says there is a lot more she dreams of having. The world is her stage.
Sonia Shirsat
Photograph by Ananda Krishna 
Fado singer Sonia Shirsat is a favourite of Konkani music lovers. Rated as the best fadista around, Sonia has been singing the semi-classical genre professionally for the last 12 years. She has performed in Goa, Daman, Bangalore, Mumbai, Delhi, Kolkata, Luxembourg, Macau, Lisbon and Canada.
The release of her first solo album, 'Saudades de Fado', proved that Sonia's global potential. After 'Saudades de Fado' in 2010, then came along 'Uggddas' in 2013.
Celine Dion and Britney Houston are her favourite singers, and her favourite genres are pop, Hindi ghazals and Konkani. She took up singing professionally in 2002. "I started at home, singing along to the music we listened to in the family, matching my voice to Whitney Houston and Toni Braxton," she says.
The 33-year-old singer's father is a Hindu doctor and her mother is a Catholic teacher. She grew up in rural Ponda, then studied commerce and law, before taking up a job as a lecturer in a law college. All along, she sang and never parted with this love. Her mahogany-rich voice is soothing to the ears. She learned to sing on her own.
Sonia won nearly every major singing competition in Goa while still in her teens, led a band to the semi-finals of the Saregamapa Challenge on Zee TV in 2000, and even won a trip to France that year for topping the national French Nightingale competition sponsored by Alliance Française. Sonia Shirsat received the Yuva Srujan Puraskar for the year 2011-2012 in the field of music.
This singer with her uncannily powerful voice has  become India's first musical sensation in the world of Fado. When asked if she had to tell people something about herself that they wouldn't know, she says, "I would like to tell them that I live in Ponda."
AkshadaTalaulikar
AkshadaTalaulikar, better known as Akshada Puranik, is another wonderful Goan singer. Her voice is similar to that of Asha Bhosle. Hailing from Cuncolim, Akshada started off singing in Hindi and English and then moved on to semi-classical, both in Marathi and Konkani.
She started singing 17 years old. A tom-boy as a child, she never took music seriously even though her mother was a good singer.
She has completed her graduation in commerce and is currently pursuing her MA in Hindi. When asked what rocks her boat besides singing, she responds: "I look forward to acting in a drama someday if any director approaches me."
She has been learning music for the last seven years from two different teachers: Pandit Sudhakar Karandikar and Pandit Kamlakar Naik. Married to a musician, she has a child who keeps her busy.
Her rich voice is easily recognized in Goa through frequent radio jingles sung by her. Once upon a time she was also a part of 'Alcatrazz' band. She has also been an anchor for the local TV channel 'In Goa'. In the year 2009 Akshada Talaulikar was awarded the Mangalore Global Konkani Music Award for Best Female Singer.
Akshada explains,"People have a habit of portraying someone as a singer of a particular genre, but I feel that if one wants to sing, then singing a song in any genre is possible," she says, adding, "I would love to sing in tiatrs as well."
.
.
.