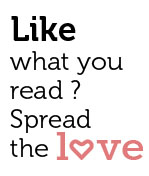 Share
And the young people rushing into the field
Saturday: 4am: Goa Velha
Mikhail Rodrigues is slapping himself, sipping coffee and puffing lights in a desperate effort to stay awake. There is a lot to finish and very little time; he can't afford to even dream of a nap. It's a huge event today – there will be Mercedes, Ferraris, BMWs and even a Royce rolling into the parking lot by evening. With the cream and icing of Indian bureaucracy lining up for the party, there is a lot at stake. He swears at the fellows perched high atop a set, fixing the spot lights; he cracks them up with some humour and pumps them up to work quicker.
The above description is quite like the scene that you would find on the eve of any event hosted by local or national millionaires. The celebrities range from cricketers to film stars to politicians to business tycoons. Goa has emerged as 'THE' destination for grand celebrations. Dream weddings and re-unions are held on beaches and hotels are decorated to look like palaces for kings and queens. Goans have not remained indifferent to this attention and graduated to different branches of event management. With more than a dozen event management companies in the state, the locals have developed a craze for a career in this lucrative venture.
Malaika Fernandes
Event management is considered an applied branch of media, where an individual is constantly evolving and creating something new. "Every day throws you a different challenge and expects you to spring up with new strategies and designs," says Vailarose Fernandes, who lectures at St. Xaviers College, Mapusa. Mikhail, 22, who works as a designer at Buzz events, seconds the thought. "Working for an event management company is like being in the 'knowing industry' as one has to know almost everything from booking of flights to reservation of resorts, from client servicing to décor management."
Organizing a perfectly synchronized, well planned, well conducted and memorable event requires the supervision and services of well trained and experienced event professionals. The task calls for complete responsibility and meticulous planning.
"You have to make sure you make mental or physical check lists and execute the tasks. Ideally it is better if you sort your tasks into three categories: Pre-event, during the event, post-event,"explains Nikhil Perreira.
"The key factor in any event, big or small, is attention to detail. You might be the chief of operations at a particular event, but that should not stop you from doing a sound system check prior to the event."
"Pro-activeness is also a factor as event managers need to think ahead of time to get the job done," comments Mikhail.
Today many big companies are looking for for dedicated young interns. These youngsters do much of the running around, which should enable managers to oversee proceedings from a bird's eye view.
"I have seen freshers make a mess at press conferences. On the other hand, there have been some conferences that they've organized that can put the big managements to shame. Consistency is very crucial in events," says Nikhil, who now lives in Dubai and works as an event-coordinator at SPI publishing.
Vishal Rane
It wouldn't be apt to compare interns who have graduated from formal event-management training. "I strongly believe a college degree doesn't prove you are qualified. Your true worth is known when you execute your expertise," opines Nikhil. He insists that youngsters in college should contemplate intensely while choosing a career.
"Ideally look for what you love to do. Do not choose psychology or literature if you like practical stuff. Pick a course like mass communication or event management. The choice you make at college is the most crucial call you take for your professional life," he says.
The PR field has recently begun to develop in India and the scope is immense.
"The field requires dynamic and creative professionals to raise the standards of the PR practice in India," says Malaika Fernandes, who is pursuing a course in 'Public Relations and Corporate Communications' at Xavier Institute of Communications in Mumbai.
Unfortunately, Goan colleges do not offer full-fledged, post-graduate degree courses in PR. Therefore, Goan youngsters have to look at courses outside the state.
Of course it's worth asking the question if a certified course is even necessary or if can one learn and grow through practical, on-field experience.
A set at an event
"By being certified you can demonstrate competitive distinction, and that you have the knowledge, training, experience, judgment and ability to plan and manage a successful event. Event management companies and media houses are slowly but gradually recognizing the value of certified event professionals and in the near future they will be given priority for jobs," says Malaika.
With the ever expanding event industry with its growing avenues – weddings, birthday parties, talent hunt and reality shows, fashion and cultural shows, academic and sports meets, religious functions, corporate events, conferences and so on, the need for event management professionals has increased.
Goa itself has warmed up to the idea of having a one of its kind institutionalized course, which provides qualification in a career oriented sun-shine industry at comparably lower fees. The idea of a post graduate course in event management, introduced by Dempo College, Panjim, is gaining steam.
The Goan community has yet to warm up to the wider concept of media and events, which is perhaps due to a common image of events as 'a lifestyle' of late night parties involving sloshed celebrities.
"Event management is not just about organizing late night parties and disco nights. It's a profession and requires professional skills," retorts Vishal Rane, course co-coordinator at Dempo.
.
.
.