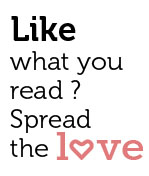 Share
Ianos and Goa Streets Bring World- Class Belly Dance Show To Goa
In case you've been sleeping since 1993, treatment Chechoslovakia is no longer a country. Yet for a single night in Goa last weekend, no rx it came together again – in the form of a world-class belly dancing performance by Daila, from the Czech Republic, and Miya Sabah from, you guessed it, Slovakia. (Wake up! They're two countries now!)
The two dancers wowed a large crowd at Ianos, along the Calangute-Baga road, ending their performance with a fusion presentation featuring, of all things, the lavani, the ribald Maharashtrian dance. The event was a  joint production by Ianos and Goa Streets!
The two award-winning dancers put on a truly breathtaking show. It's no exaggeration to say Daila is one of the top belly dancers in the world. She has repeatedly won both Czech and global belly dancing competitions, in addition to being crowned crowned Miss Belly Dance of the Czech Republic and European Belly Dancer of the Year. She mesmerized the Saturday night audience at Ianos with moves that we were not aware were even possible in the human form! Imagine hips that move as fast as the palms of a Moroccan drummer. She gyrated her bottom and shoulders, rolled her head and flowing dark hair, pirouetted and jumped, her costume shimmering in the club's lights.
If Daila was a sight to behold, Miya Sabah, who came on next, also left the audience begging for more. Miya is an extremely accomplished belly dancer in her own right, having won many European and international competitions, including the Liptov Oriental Festival. She's also a leading fashion model.
"This is the first time I'm watching a belly dance show," said Sasha, a fashion designer from Panjim, who was clearly impressed. The crowd was well into the hundreds at Ianos, which is fast emerging as one of the hipper nightclubs in Goa.
While their fist set was a pure belly dance, the second set was clearly influenced by Bollywood dance moves, while the third set was a Lavani fusion dance. In between we squeezed into the belly dancers' dressing room for a quick chat. With their exotic costumes glittering in the lights, they spoke about their lives and their work, and they turned out to be refreshingly warm and candid.
Each is based in her home country and does a lot of international travel for shows, including a long stint now in India. Though last Saturday night's performance was their first in Goa, Miya has been here on holiday before. "I started dancing ten years ago," she said. That was back in Slovakia. Falling in love with belly dancing, she aspired to become a professional dancer and, travelling to different countries in the world, learnt different dance steps and techniques from "the best teachers all over the world."
What does belly dancing mean to her, we ask. "It's a very nice dance form, very theatrical, very folkloric, with a lot of feminine energy," says Miya. She agrees that it's a very sexy dance form, but says it cannot be equated with strip-tease. "There's no removing of clothes," she points out, smiling.
Daila echoed similar sentiments. Talking about their performance she says, "This is more like a show. As you can see we are wearing these lovely costumes."
One of the reasons they've stayed in India, besides performing at numerous shows, is to learn about different dance forms on the sub-continent.  "I love Bollywood," says Daila, while Miya nods her head in agreement. Besides which they say they also are fascinated by traditional Indian dance forms like bharata natyam, and more particularly the ribald dance forms like the lavani, which would seem to be a distant cousin of belly dancing.
Although belly dancing is said to be West Asian in origin, it has today spread all over the world, incorporating dance moves from salsa to Bollywod to lavani. But it has a long history, with ancient Greek and Roman sources describing dancers from Asia Minor and Spain using undulating movements, playing castanets and sinking to the floor with "quivering thighs", which is what Daila did at the end of each of her three sets. It is a solo dance form which is sometimes also called Oriental dance, Egyptian dance, Arabic dance, etc.
According to experts, there are two forms of belly dance, the social dance and the performance dance. As a social dance, belly dance is performed at celebrations and social gatherings by ordinary people who are not professional performers. Dancers wear their ordinary clothes rather than a special dance costume. Dances that could be described as belly dance are performed by men and women of all ages in Egypt, often including young children. In more conservative or traditional societies, social occasions are often gender segregated, with separate parties for men and women, each of which dance.
 The version of belly dance that is performed on stage has its roots in the social dance, and is typically a more polished version of it, with more emphasis on stagecraft and use of space, and special costumes designed to show off the movements to best effect. Which is what Miya Sabah and Daila did at Club Ionos last Saturday night.
They may be coming back again soon, so watch out for them – not to be missed.