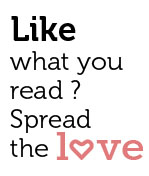 Share
Chef Soumyen

Peeling the layers to unravel Chef Soumyen's success story
Disclaimer – This is not a restaurant review. The owner didn't pick up my tab at the end of the meal nor did one dine there anonymously with the intention of critiquing the eatery.  But my friends (Sue and Nathan Cope) and I were seriously impressed when our waiter asked whether we wanted the order of medium rare steak "to lean more towards the rare or medium side?", followed with "on a scale of 1 to 10, how spicy would you like your beef?"  The three of us have travelled to the far-flung corners of the world and eaten in several Michelin star establishments, and even there we did not encounter such incredible waiterly precision. So when our food order (blue cheese soufflé, fillet steak with blue cheese sauce, coconut-crusted fish with Malibu rum and beef paprika) surpassed the heightened expectations brought on by the stellar service, I decided it was time to pick the brains of the man under the toque (chef's hat).
Enter Calcutta born Soumyen Chakraborthy, owner of Chef Soumyen Kitchen in Calangute. He has very non-Bengali eating habits, for he doesn't eat beef and dislikes fish – this may amount to blasphemy in some Calcutta homes.  "I grew up near the Bihar border so my favourite meals are simple vegetarian fare like rajma chawal (red kidney beans with rice) and sattu (uncooked gram flour mixed with onion and spices). My mouth is salivating just talking about them!"  We are ensconced in his office inside the restaurant which is painted in sunflower yellow, with burnt orange chairs and maroon satin runners against white tablecloths.  Wincing at the last choice, I boldly voice my disapproval and he surprises me with "you're absolutely right but my patrons prefer the clash of colours."
Hailing from an army background, he grew up wanting to be an air force pilot. Alas Chakraborthy senior put his foot down and so "I sulked for a year by taking off on a backpacking journey in the hills."  Returning still disillusioned, he took a crash course in food service and ended up at the ITC Hotel in Calcutta.  "And that's where my life changed."
The higher-ups felt he was destined for a gastronomic career and convinced him to enrol at the renowned Dadar Catering College in Bombay.  By 1992, he was playing a prominent role in the kitchens of the Taj Gateway Hotel.  All of a sudden, Soumyen started feeling restless and bravely decided to chuck it all to work as senior chef on the British luxury liner P & O.  "Unless you travel, you will never learn anything new", he states emphatically.
Chef Souymen's signature steak
True to form, some years down the road, a telephonic offer to start a restaurant from ex-cooking buddy Virendra Singh (currently running A Reverie) tempted him to reinvent himself in Goa and set up After Eight (now operating as After Seven).  In 2007, Soumyen felt it was time to throw caution to the wind again by venturing out on his own, even though he was sternly advised to bide his time.  "My wife Rajrupa is the only one who stood by me and my success today is largely due to her support."
Returning to the scene of the crime, Soumyen cites some of the popular dishes.  Chicken prepared with three secret sauces, covered with cheese and then gratinated, Rum Lemon Prawns and the piece de resistance for moi, Hot Chocolate and Brandy Soufflé – truly quality cellulite folks.  "I've tried introducing new items on the menu but the regulars get upset with me so my only option is to play around with the sauces and make subtle changes.  But my real dream is to have a place with cuisine from the four corners of India: East – Assam, Calcutta; North – Punjab, Haryana; West – Konkan belt; and South – Tamil Naad.  It would then be up to the guests to combine the regions in any way they fancy, eg appams (rice flour pancakes from the South) with butter chicken from the North.  But what if it turns out to be unappetising, I ask cheekily.  "It can't and won't; I believe in myself and I know I can make it work!"
On a personal front, given a choice, he would opt for daal (lentils) with naan any day of the week.  I probe him for his favourite dining venues; "Delhi Darbar and Moti Mahal for North Indian fare and Florentine for their chicken cafreal.  Unfortunately, I don't get a chance to try the new spots because they all close for the season just when my time frees up as we shut from April to October as well."  This year, Soumyen has plans to teach a course in continental cooking during his time off, which will enable students "to open a small 20-seater eating joint of their own – that's my guarantee."
So what's the real secret of his success?  "First, it's about how you behave with and treat people. I like to share the decision-making process with my staff and work with them at a horizontal level, not vertical."
He informs me that the restaurant foots the air travel bill when some of the sous chefs go on a family holiday. "They've been with me for over 15 years and are lovely lads." Second, Chef S feels that the food should talk to you – "I believe in catering to the individual taste. Each dish should be personalized depending on the patrons' perception and that's why I've trained the staff to ask pertinent questions.  For example, I think a medium rare steak should be more on the rare side."
All this talk of food glorious food has set off serious hunger pangs so I wrap up.  Chef Soumyen leaves me with a wide smile and a healthy recipe – "Eat at least one raw beetroot everyday. It will leave you feeling fresh."  Thanks for the tip Chef!
Chef Soumyen Kitchen is located opposite Jammbleshwar Temple
Gauravaddom Calangute Goa
Tel: 91 832 2276160