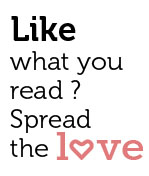 Share
Shripad Naik – General Manager, Entertainment Society of Goa
If you happen to visit the official website of the International Film Festival of India or IFFI (www.iffigoa.org), physician you will be welcomed by a clock that's keeping track of exactly how many months, days, hours and seconds are left for the event to kick off this year. Currently, there are two months, one day, and about four hours and a few minutes for the inauguration of IFFI in Goa.
Come November and students, professionals and aficionados from across the country and overseas will be congregating in Goa for 11 days to celebrate all things cinema. The festival is scheduled to be held from November 20-30. (Buzz is Tamil superstar Rajnikanth will be the chief guest for the opening ceremony.)
IFFI will be celebrating its 44th anniversary this year. What also makes it special is the fact that 2013 will mark the tenth year of the festival's presence in Goa. Shripad Naik – General Manager, Entertainment Society of Goa (ESG), says his team began preparations in earnest about four months in advance. "More than 500 people are working on the event", he adds.
The ESG is a Government of Goa agency in-charge of handling logistics for IFFI. It is essentially the engine that keeps IFFI running smoothly. Naik says that about 5,000-6,000 delegates participate on an average.  "IFFI is an international event. To accommodate all the delegates, to make their stay comfortable so that they go back from IFFI happy – that is our biggest challenge", he explains.
While the ESG manages IFFI's operations, the Union Ministry of Information and Broadcasting (I&B Ministry) is in charge of programming and selecting movies that are screened at the festival. Officials travel to festivals all over the world and select and showcase some of the year's best movies at IFFI. Screenings take place under different categories like Cinema of the World, Indian Panorama and Country-focus, to name a few. Earlier this year, I&B Minister Manish Tewari said Japan would be the 'focus country' at IFFI 2013 followed by China in next year's edition.
Naik feels ESG should have more say in the festival's decision-making process, especially considering "how much we spend on it." This year, certain events like short films will not be held at the festival. (In previous editions, many local Goan moviemakers got the opportunity to showcase their works in the Short Film segment and received recognition for the same.) Naik says that the ESG even wanted to hold movie premieres but "even that is not there this year. It depends on the I&B Ministry, what it chooses", he adds.
Because IFFI is a government event, says Naik, the festival faces more rules and limitations than, say, events like the Mumbai Film Festival. Still, IFFI has managed to work some wonders for Goa and its people. It has impacted Goa's image as a film destination in a big way. Film shootings have increased over the years. (Shah Rukh Khan's latest, Chennai Express, was extensively shot in Goa.) In addition, fees for shooting movies in Goa have gone up by at least a hundred per cent since ESG took up the venture four years ago, Naik says, providing valuable revenue to the state.
And what about the benefit locals are reaping from IFFI? Hotels/restaurants benefit from the delegates who come to stay in Goa, manpower (for backend operations) is hired from the open market, young talented people are getting jobs (as dancers, support staff) on sets of movies that are being shot in the state. Also, the film culture in Goa has increased in the sense that Goans are producing many more movies now. (Take, for example, National Award-winning filmmaker Rajendra Talak.)
Having successfully hosted many editions of IFFI in Goa, the ESG has some grand plans for this year. "We have never disappointed. We try to make it better every year. There is no comparison between any two years", Naik says. He explains how 11 days go by in a jiffy with little sleep or relaxation for his hardworking team. "We don't get time, we are actively involved in managing. For me, I have not seen a single picture throughout the four years…", he adds. While it is chaotic, there is fun in the madness of organising an event on the scale of IFFI. Before running off for a meeting, Naik gives me one last minute to say, "The hallmark of IFFI is that no matter what time of the day or night, there are people here doing their work with smiling faces."