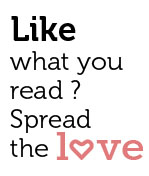 Share
For The LGBT Community, Finding Acceptance Is A Tall Order
There was good news this week for the lesbian, gay, bisexual and transgender community of India, even if it only added to a sense of the absurd.
Yes, the Rajya Sabha passed a historic private bill promoting the rights of transgenders. But it did so in a country whose laws still officially outlaw homosexuality.
This is the discombobulated duality of India's approach to the LGBT issue. We're one of the countries that recognize a "third gender", with a long tradition of tolerance for transgenders in Hindu culture. But we're also far behind much of the world in recognizing LGBT rights and making gays feel welcome.
"Sometimes it is difficult to be just oneself whether around family members or in a circle of friends or at workplace. The ridicule never stops," says Sandeep, a college student from Santa Cruz (We're not using his real name or that of several others in this story to protect privacy).
The Indian Supreme Court's decision in December 2013 to reinstate Section 377, a colonial era British law banning homosexual acts, is the tip of the iceberg of intolerance that characterizes Indian society's treatment of the LGBT community.
Here in easy-going, fun-loving Goa, attitudes toward homosexuality are perhaps more relaxed than in much of the rest of India. And yet gays describe lives filled with hardship, cruelty and rejection.
"We are waiting for the day Section 377 gets decriminalized and I have the chance of breathing the air of freedom. Things won't be tough as they are now," Sandeep said.
Given the discrimination and preponderance of archaic attitudes, gays often fear coming out of the closet, even as other societies move toward greater acceptance of what scientific research shows to be a natural variation of human sexuality (in other words, people don't "choose" to be gay).
Acceptance is the key to physical and psychological health, including acceptance of one's self.
Here's what Tushan from Mumbai has to say: "Being gay or liking a person of the same gender has been like crossing a huge milestone in my life. It has boosted my confidence and made me happy, more so because of the honesty of it."
Goa is clearly one of the more gay friendly destinations in India – with a robust business in gay tourism, a number of gay friendly clubs and beaches, and an overall attitude of openness not often seen in other states. The man who is arguably Goa's most famous son – Wendell Rodricks – is openly gay.
And yet when the state's tourism director several years back announced plans to attract LGBT tourism to the state, Hindu groups complained to police, the Catholic Church raised a cry and the "Goa International Travel Mart 2011" had to take back its pink promise.
LGBT individuals face many challenges such as depression, anxiety, trauma, issues with self-acceptance, taunting from peers and society, rejection, isolation, suicidal tendencies, shame, guilt, and face verbal abuse in schools/colleges (such as being called faggot or queer).
They also have to come to terms with homophobia (fear of or prejudice and discrimination against lesbian, gay and bisexual people).
The statement by a Goan minister this past January about training LGBT people to make them normal sparked quite a bit of controversy. Just as noteworthy as the retrograde comment, however, was the outpouring of criticism from a great many Goans who recognized it as outrageous.
Still, the Supreme Court decision re-criminalizing homosexual activity has increased police harassment of gays here in Goa as in the rest of India, activists say. It's also helped foster public discrimination that denies gays their fundamental right to live life on their own terms.
This is happening as other parts of the world are showing more acceptance of homosexuality than at any time in history. Countries that have legalized same-sex marriage include Argentina, Belgium, Brazil, Canada, Denmark, France, Iceland, Luxembourg, Netherlands, New Zealand, Norway, Portugal, South Africa, Spain, Sweden, United Kingdom and Uruguay. This is in addition to parts of Mexico and many states in the U.S. (where the Supreme Court is expected to rule soon on whether to legalize same-sex marriage nationwide).
Treatments such as "conversion therapy" to change an individual's sexual orientation from homosexual to heterosexual have stirred heated debate in United States and other countries. In the past, techniques have involved shock treatment to the hands and/or genitals, drugs, social skills training, spiritual interventions, etc.
In India, organizations such as Naz Foundation Trust and Udaan Trust have been constantly working for the rights of LGBT groups.
India's position on homosexuality is a complex issue, with Hindu culture largely accepting it until the 18th century. Ours is one of the countries that recognize a "third gender," with the Hijras, or transgenders, having been granted reservations in education and jobs. Despite the harsh penalties for homosexuality that are seldom implemented but theoretically possible, sex reassignment surgery is legal.  Tamil Nadu was the first Indian state to have a welfare policy and welfare boards for transgenders.  And in 2013, Swapna Madurai became the first transgender woman to take civil services exams in India.
Self-acceptance, a strong family support system, spirituality and occupational success help LGBT individuals to find their feet. What's needed most is a general attitude of tolerance and acceptance, qualities which unfortunately seem to be in short supply in today's India.