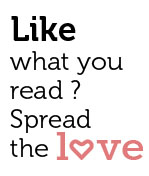 Share
If you are a young working professional living in Goa and expect to catch up with former classmates, you'll know how hard it is to get everyone together. Most of your school friends are probably working out of Goa, and it appears that the imbalance between pay checks and the cost of living in the state is keeping them away from home.
At nearly 90 per cent, Goa has one of the highest literacy rates in the country, with thousands of students graduating each year. But are we paying them enough to keep them in the state? "My salary expectations were way above what my first pay check was," said Janice Rodrigues. With a post-graduate diploma in journalism and a masters degree in English, she felt overworked and underpaid at her job at a local English daily.
"I was expecting at least Rs10,000 per month, but had to settle for around Rs6,000 per month, writing an article every day," the 26-year-old added. Even if she were able to double her salary in the next five years, she knew that Rs12,000 a month certainly wouldn't be much at an age when she would want to be thinking about owning her own roof or set of wheels.
Her disappointment was echoed by Maryanne Aranjo Fernandes, who spent a fair bit of money and three years at a hotel management institute in the state, but landed up earning a comparatively dismal sum on her first job. "You spend in lakhs to study, but when it comes to salaries, you earn almost nothing," she said. With dozens of youngsters lining up for tourism-related jobs, Maryanne found herself looking at Rs 3,000 a month as compensation for working eight hours in the front office of a hotel in Calangute. Soon she moved to a call centre in Mumbai where she started off with a salary more than six times her first pay check in Goa, and has moved up the ladder since then.
A quick peek into 'Situations Vacant' in the newspapers reveals a wide range of jobs available for the taking. Still, a vast number of youngsters looking for quick growth in career and finances opt to move away from home.  Rylan D'Souza bagged his first job through a placement programme at Goa College of Engineering. The Electronics and Telecommunications graduate got his career off to a flying start at Siemens in Mumbai.
While he got the salary he expected, he looked to move away as a jumpstart to professional life. "Goa allows you a guaranteed balanced life, but from my knowledge and experience, job growth and learning or exposure is very limited," the Abu Dhabi-based professional said. Engineering institutes can charge a few lakhs a year in fees and with a handful of companies in the fray, staying back in Goa is sometimes a gamble.
According to the Goa Chamber of Commerce and Industry (GCCI), 82 per cent of Information Technology graduates look elsewhere for jobs, mainly zeroing in on cities like Pune, Mumbai, Hyderabad or Chennai or flying overseas. "The younger lot is moving out of Goa because they are aware of the difference in pay between Goa and other cities, particularly the metros," Janice noted.
Sahaad Fernandes too left Goa for better prospects abroad. "I moved to Dubai since the growth in jobs is better there. The salary is triple or more than what you'd get in Goa, but even if money was not an issue I would still prefer working abroad because of better standards of living and growth," he said.
Former president of the GCCI Manguirish Pai Raikar earlier said that more needed to be done to keep Goans in the state. "The GCCI has to strive towards creating employment opportunities in the state and have a brain-drain reversal by helping Goans find employment opportunities in our own state," he had told an annual general meeting.
But will creating more jobs alone keep Goans at home? Rylan believes the rising cost of living in Goa is making it increasingly difficult to enjoy a comfortable life here. "The cost of food and housing is becoming extremely expensive. As a fresh employee entering the workforce in Goa with the average salaries, it is next to impossible to buy a flat in areas like Panjim where I come from," he said.
Prices for two-bedroom apartments in the capital can soar way beyond Rs 50 lakhs, a figure daunting enough for well-settled middle class families. For many youngsters getting a foot in the door, ownership of their own apartment or even a car gets pushed back by EMIs on educational loans, a vibrant social life and now increasingly, travel.
Janice summed up the situation: "If my average salary remained the same as what I earned over the last year or so, I don't think I'd be able to afford my own flat for another 20 years!"
.