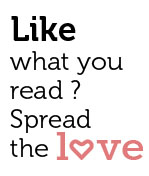 Share
Kudos To FC Goa!
Watching FC Goa this season ride high has induced an emotional roller coaster of jubilant ups and anxious downs. After an impressive start to the season with a win and a draw in the opening two matches, the 'Gaurs' were tamed in their own backyard by the wounded Chennaiyin FC with a 4-0 trashing in the third match. FC Goa however bounced back in style with two back-to-back victories.
Lady luck was with FC Goa at PJN stadium Fatorda on Dussehra day (Oct 22) as they defeated the Kerala Blasters 2-1. FC Goa looked lackluster through much of the match, however, and missed their creative midfielder Joffre, who was out due to an injury. FC Goa went behind through a Rafi goal in the 24th minute, and they were lucky to regain their footing through a deflected goal by Leo Moura to make it 1-1 at half time.
Leo Moura Celebrates against Kerala
Gregory Arnolin, the French defender, scored the unlikely winner for Goa in the 83rd minute. FC Goa somehow managed to find a way to win but the performance did not look very convincing. Coach Zico will have to rectify the problems in defence real quick if Goa is to win against Mumbai FC in the next match. Much of the blame for the defensive frailties resides in lack of pace at the back for the 'Gaurs' as the centre backs Gregory Arnolin, Luciano Sabrosa and Lucio do not have the legs to catch up with pacey players.
The post-mortem into FC Goa's defensive system is just beginning and will likely continue throughout the campaign if their start to the season is anything to go by. They have already conceded 7 goals this season.
Against Chennaiyin FC on Oct. 11, FC Goa's ordeal was confirmed from the moment Stiven Mendoza opened the scoring after 10 minutes when he latched on to Elano's pass before coolly slotting the ball past goalkeeper Andrade. After that, Mendoza got two more to complete his hat trick and Elano got one to make it a chastening experience for the Gaurs. Brazilian maestro Elano Blumer and Colombian sensation Stiven Mendoza toyed with the FC Goa defence throughout the match and exposed FC Goa's defensive frailties. The defeat came as a shock because FC Goa looked in great form while Chennaiyan FC came into the match after back-to-back defeats. But like all great teams do, FC Goa too bounced back in style, decimating North East United with a 3-1 win in their first away match of the season earlier this week.
FC Goa's humiliating defeat against Chennaiyin FC can also be attributed to the hectic schedule of the ISL season and Zico's reluctance to rotate players. The truth is FC Goa looked lethargic on the field, giving Coach Zico the worst defeat of his coaching career.
"In my coaching career of 16 years, I've never lost a match 4-0. We are very sad about the loss", said Zico.
"We hope to recover from our loss against Chennai and hopefully win the game," Zico had said before his match against NEUFC on Oct. 15 at the Indira Gandhi Athletic Stadium in Guwahati. The mission was accomplished with 3-1 win, with goals from Jonathan Lucca, Reinaldo and Mandar Rao Dessai.
It's improbable that FC Goa will suffer such humiliation again this season. That was clearly evident in the way the team bounced back in the next two matches against North East United FC (NEUFC) and Kerala Blasters. Zico has also realized that his players are becoming lethargic, and therefore is rotating the squad by giving rest to some key players.
Commenting on the performance of FC Goa this season, Elton De Souza, Administrator of Get Pro Sports Management, the agency that has brought Brazilian Jogadors to India, says, "There is no real cause of concern. The Gaurs are playing some good football and I'm sure as the season goes on the performance of our team will only get better."
If the team's performance has been shaky at times, you wouldn't know it from the reactions of the FC Goa fan base in Goa. Football fever has gripped Goa and the entire state is buzzing with excitement. To understand just how big football has become in Goa, check out the cars and bikes painted in FC Goa colors, the shops donning FC Goa flags and Goans roaming in jerseys everywhere expressing their love and support for FC Goa. FC Goa's style of play, with Brazilian elements coupled with some impressive performances and, more importantly, points in the table, have increased the appetite amongst fans in Goa.
Panjim resident Allwyn Fernandes, who has participated in rallies organized by various FC Goa fan clubs, said, "The trend of painting vehicles or having FC Goa stickers has really caught on. I decided to get my car stickered in FC Goa colors to express my support and love for the team."
 Brazillian backbone of FC Goa
The owners are absolutely thrilled with the support FC Goa has received this year but feel that there is still more work to be done.
"We are thrilled with the kind of response the team has got from the people. Goans have really taken this as their club, but the fan buildp should continue and there is still a lot more that can be done to make more people join this one big FC Goa family" said Shrinivas Dempo, co-owner FC Goa.
Lloyd Gonsalves, an interior designer from Margao, feels that because the teams are becoming more competitive, there is more hype around the Indian Super League, now in its second season.
"The general perception about the ISL last season was it's a league where players come out of retirement but all that has changed this season with players like Tuncay, Malouda, Mutu, Postiga, John Arne Riise, Lucio, Jonathan Lucca, Simao etc making the league more exciting, fast paced, competitive and entertaining" said Lloyd.
 Leo Moura
It may well be the last paycheck for many of these marquee players, their last dance before they hang their boots but the arrival of top stars is generating plenty of excitement for the ISL season 2.The love, passion and knowledge of football is what makes Goan fans stand out from others. Teams like Pune, Mumbai and Delhi are still struggling to get the fans to the stadium even though they have signed some of the biggest names in football, whereas in Goa it's a sellout for all matches with very little promotional activities.
The atmosphere inside the stadium is electrifying with fans reacting to almost every move as they know their team as well as the opposition. With this kind of passion, it seems Goa might be on its way to becoming India's Mecca of Football. It's a football fiesta going on in Goa and everyone is invited, so "Dii Tekha Dii Tekha Dii Tekha re, Get Down the FC Goa Way!"