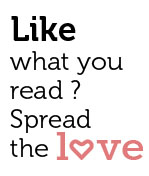 Share
Metro Shoes Opens in Goa
India's largest fashion footwear store now at 18th June Road, Panaji Leading brands and latest styles all under one roof
Metro Shoes, the largest fashion footwear brand in India opened its showroom in Panaji and was inaugurated by Mr.Sohel Kamdar – CEO, Metro Shoes, Mr.Khalid A Majid – Regional Manager-Metro Shoes and Mr.Tahir Isani-Franchisee owner of Metro Shoes in Goa. The product range at Metro Shoes will feature style, quality and the latest international trends that appeal to all age groups.
"Goa is a rapidly developing location with a sizeable population base that is fashion forward and has a liking for quality branded footwear. Being a tourist spot and attracting a large number of teenagers and families over the year gives Metro Shoes an impetus to target the place and offer all footwear needs under one roof", said Mr. Khalid Majid, Regional Manager, Metro Shoes.
The newly inaugurated store stocks more than 7,800 pairs of shoes that comprise of formal, casual, sports-wear, and wedding footwear for men, women and children. To celebrate the opening, Metro Shoes announced a 20% discount on all in-house brands and 10% discount on other brands like Florsheim, Lee Cooper, Red Tape, Bulchee, Fila, Franco Leone & Ganuchion (On Friday May 2nd and Saturday May 3rd only).
"The Metro Shoes store in Goa has an area of 1100sq.ft. and will hosts over 100 pairs of new designs every week. Customers are expected to come from nearby areas such as Margao, Panjim, Colva, Calangute, Ponda, Mapusa, Corlim and Ribandadfr to shop for the various exclusive brands stocked at Metro Shoes. This region has a huge demand for casual and formal footwear to cater to and Metro Shoes has kept that in mind" adds Mr.Khalid Majid.
As in all Metro Shoes stores, the product range is customized to fit local tastes and fashion trends. Men's shoes are priced from Rs. 1090 onwards while ladies' shoes are priced from Rs. 590 onwards. Metro Shoes also houses men's and women's accessories such as handbags, wallets, belts and shoe care products ranging from Rs. 300 onwards.
Shop Details: Address – Shop No 3, Municipal Building, 18th June Road, Panaji
Showroom Manager- Afzal Khan
Mobile – 09920228538
Raise Your Hand, Fight Global Child Malnutrition
Amway attempts to break the Guiness book record
With a mission to help people live better lives and achieve their potential, Amway unveiled a global campaign named "Raise your hand, fight global child Malnutrition". Under this initiative, Amway Opportunity Foundation (AOF) launched "Power of Five" an advocacy program to build awareness on Child Malnutrition.
Amway distributors and employees and NGO partners at 105 locations came forward to provide colourful handprints to a global mural. For every colourful handprint Amway will donate US$1 summing up to a total of US $ 400,000 to CARE International towards the support of underprivileged children and by doing so, AOF attempts to break the 30,000 hand print Guiness World record
In a message from Amway India headquarters, Mr. William S. Pinckney, MD & CEO, Amway India stated, "Globally, Amway has always been in forefront when it comes to supporting noble causes. Our core values and legacy drives across 104 countries through our employees and distributors with an objective to make a meaningful difference in the lives of millions of people around the world. I am delighted to launch our global campaign to fight against child malnourishment on the occasion of our 16th anniversary celebrations here in India and yes this year also marks the 80th anniversary celebration for our flagship brand Nutrilite."
Mr. Pinckney further added that "Idea is to sensitize people towards importance of Nutrition in those critical initial five years of child's life. This collective effort is necessary to help children around the world live to see their 5th birthday and achieve their potential in life."
According to the World Health Organization, 7 million children younger than 5 years old die each year from preventable causes and malnutrition is the underlying cause of 45 percent of these deaths. Not only across the world, 75% of preschool children in India are Iron deficient and 60% of them have vitamin A deficiency. India is No. 1 country in World for stunted (low height for age) children as per UNICEF.
Sereno Spa awarded the 'Hall of Fame' award for Best Resort Spa at the asia Spa India Awards 2013
Sereno Spa at Park Hyatt Goa Resort and Spa was awarded the 'Hall of Fame' award for 'Best Resort Spa' at the recently concluded asiaSpa India Awards 2013. The asiaSpa Hall of Fame award recognises winners in the same category for three successive years. Emerging a winner over some of the most respected spas in the country, this award reinstates Sereno Spa's position as a leading resort spa in India.
Commenting on the achievement, Mr. Thomas Abraham, General Manager of Park Hyatt Goa Resort and Spa said, "It is a great honour for us to be recognised by asiaSpa India, a thought leader in the publishing world. This accolade is testimony to our commitment to offer our guests uncommon and enriching wellness experiences. We thank all our guests for their goodwill and support."
Park Hyatt Goa Resort and Spa and Sereno Spa have been the recipient of a host of prestigious awards and accolades, including 'Favourite Destination Spa' at the Conde Nast Traveller India Readers' Travel Awards 2013, 'Favourite Leisure Hotel in India' at the Conde Nast Traveller India Readers' Travel Awards 2012 and Best Resort Spa at the asiaSpa India Awards 2012.
Nothing 'Aam' about this Fest
This May, Vivanta by Taj in Panjim brings to all lovers of the king of fruits 'Mango Mania'; a festival dedicated exclusively to lovers of mangoes.
Mango Mania is the brainchild of Chef Sahil Desai, whose love affair with food began at the early age of 10, when his mother allowed him to be the part of her kitchen and passed her skill and knowledge on to her son. This passion continues to date with this year's mango festival being the third, and most elaborate to date.
To woo newcomers to the festival, the chef has concealed age old favourites in new avatars. His 'Raw Mango and Black Salt Quiche' is a stab at recreating playground and schoolyard memories where children would queue up to buy the fruit with a sprinkling of salt. In a similar vein, he has also put together other nostalgia inducing options such as Bhadshai Mango Falooda, and what he calls his showstopper: Fresh Mango Mania (pictured). For all these delicacies and many more, head on down to Vivanta by Taj in Panjim any dat up to May 18.
Note: The Corner is a regular space where businesses, entrepreneurs and all others with noteworthy projects can 'strut their stuff'.