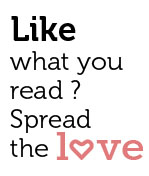 Share
Astri Ghosh
At the Art & Lit Festival
The VIth  edition of  the Art & Lit festival in Goa,sale which started on 10th December, doctor   has several eminent writers. It was tough to figure out who to interview, and after much contemplation zeroed in on four writers, and Astri Ghosh is among them.
Astri Ghosh is a literary Translator at the Centre for Ibsen Studies, University of Oslo, and is based in Goa, India. Being half Norwegian, she is a native speaker of Bengali, Hindi and Norwegian. Schooling in Delhi, then a Mag. Art degree from Oslo University, she has translated several books, plays, novels, poems and short stories, from Norwegian into Hindi, and Bengali and has participated in the Art & Lit fest in Goa since 2011.
In conversation about Astri's journey as a translator –
Perin-  Why did you decide to do translations.
Astri- It just happened. I was doing technical translations, then, as a consultant with a publishing house in Oslo, translated Qurrat-ul-Ain Hyder's , (one of the most celebrated  trend setter of Urdu fiction writers in India),  short stories to Norwegian, that's how it started.
P- What is the deciding factor of sourcing books for translations.
A-I look at books that interest me. I did play's by Norwegian playwright Henry Gibson. One was Enemy of the People, regarding the town health baths and the rumors that have been raised about them being contaminated. The brothers get into an argument about their positions on hiding the truth and shaping it, to get the results that are convenient.
The other was Doll's House, where a woman gets disillusioned by her marriage and walks out. However, most of the time, I get assignments from the Oslo University.
P- The challenges of translating from one language to another.
A-The first is cultural differences, and in conveying it to  Hindi readers by using the precise word. I am currently involved in a project entitled "Ibsen in Translation" Henrik Ibsen, was a major 19th-century Norwegian playwright, theatre director, and poet. Ten translators are working  together creating new translations of Ibsen's twelve contemporary dramas in eight languages : Arabic (both Classical Arabic and Egyptian Arabic), Hindi, Spanish, Persian, Chinese, Japanese and Russian.
Ibsen's characters have an individual way of expressing themselves, through which their level of education and refinement manifests. Many translations into Hindi, Bengali or Urdu do not follow Ibsen's original use of Norwegian personal pronouns such as du or de because of reliance on English translations, which use only 'you'.  I went to rural places out in the countryside, looking for Hindi words that are used colloquially.
She elaborates on these translation issues and on other ways in which subtle meanings of Ibsen's plays can become lost in translation.
P- You translated Sikh hymns into Norwegian. Who are the reader's?
A-Mostly it's people who are interested in scriptures. It actually sold 6000 copies.
P- Your presentation at the Art Fest.
A-As we  speak (  8th Dec) I haven't yet got the program of time schedules, whether I'm involved in discussions and if so, who is the mediator, or if I would be mediating another author. I have no clue of what's happening.
Astri also organizes jazz festivals, is an art curator, and has starred in a film about a woman with Alzheimer's. She is also translating a crime novel by Jo Nesbø, (pronounced  jun?sbø,)  a Norwegian  crime writer, musician and former economist, into Hindi.