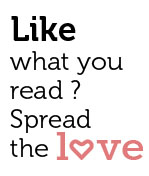 Share
Gearin'Up For The Festive Season
Better watch out December has come to Town!
What makes festive seasons so great? True that spirituality is at the heart of things, for without it, most celebrations would not exist at all. But in a secular sense, festivities base themselves on sharing of food and exchanging of gifts.
Christmas and New Year are one of the biggest festivals in the world for obvious reasons – the conquering missionaries took their faith to the ends of the world and no one can deny the excitement despite the rabid commercialisation of mythological creations such as Santa Claus and his flying reindeer.
Towards the end of November, when Americans celebrate Thanksgiving and Black Friday sales (and many others simply follow suit), consumers are faced with the start of an attention-seeking assault of business houses clamouring for their pennies. All this satisfies the vicious circle of demand feeds supply feeds demand, leading to an endless barrage of buying and selling until the season runs itself into the ground.
So even if the virulent stock of materialism starts to suck the spirituality out of religious celebrations, we're still left with well-earned indulgences that come with 'saving for special moments'.
Goodies
'Tis the season to forget about diets and shove the weighing scale where the sun don't shine (I only meant under the cupboard!).
There are many who resist desserts, and avoid butter and lard like the plague through the year, only to let go during the Time Of Many Temptations. And despite every fitness website harping how regular cheat treats are better than one-time binges, no other time of year justifies indulgence the way December does.
Gorging on goodies, in fact, starts long before Christmas. It begins with the Feast of St Francis Xavier, where everyone pays homage to Goa's patron saint and then turns their eyes to the 'fest' (and with this year's relics exposition, occurring only once in a decade, it's all the more reason to throw diet caution to the wind!). The omnipresent kadio bodio remain a favourite to tickle memories, no matter how posh or high society one tends to get. A great way to test the strength of your teeth, it finds prominence among other treats, particularly violently coloured laddoos at the sweets stalls, and fiery chouriço pao at the food stalls.
It marks the beginning of all things Christmas, first beginning with boozy cakes soaked to the skin in rum. Begin with tasting the fare at every wedding you attend, and then refrain from buying any of those poor quality rip offs. Try the drool-worthy ones by the Little Chocolate Box in Porvorim (who makes limited orders, so book early) or Rita's Gourmet Goa in Vasco, or pop into one of the time tested patisseries on your town.
Every five-star hotel worth its weight in heavy bebinca is organising festivals and dedicated days to delicious food. You're likely to find traditional western specialties from puddings and cakes, stollen, ginger bread, panetonne and lebkuchen at Grand Hyatt Goa or the Marriot Goa Resort & Spa among other hotels. This means that visiting foreigners can also engage in traditional holiday fare without missing home.
Prepare yourself for an onslaught of Christmas goodies from neighbours in the form of a kuswar, a tray filled with popular sweets such as gram doce, milk toffee, pinagr, coconut ice, kulkuls, neuris, bolinhas, baath cake, dodol, bebinca, perad and nankhatias, all available at the local bakeries in your village.
Resorts and hotels make a killing on Christmas and New Year with lavish lunches and decadent dinners. That said, it's probably worth giving the family chefs a well-deserved day off and treating them to a special spread.
And despite not being available in Goa yet, although it plans to stock sometime this month, Up Street has upgraded and reinvented the kind of table spreads made in India. From a special Christmas jam (with plum, port wine and walnuts) and Monkey jam (with coconut, pineapple and banana) to the candied bacon butter Oink! and orange-honey-cinnamon butter, the Mumbai-based food writers and chefs will provide a touch of art to your breakfast table on Christmas morn.
Gifts
'Tis the season to take out your wallet and return it to your pocket empty, even though your conscience says the bratty child does not deserve a new Xbox.
There are gifts, and there are gifts. Most of the time, it's the latter – accompanied by stressful grimaces, unending queues at check-out counters, and thankless children who find a reason to complain or break the new toy within the first three seconds.
At the office or in large families, one entirely viable option is to play Secret Santa involving a single gift and a single expense per person. One can be completely impersonal with a box of chocolates or put some thought into it based on personality quirks.
The virtual world helps immensely with every possibility, from new mobile phones, tickets to your favourite concert (Sunburn anyone?), shoes or even magazine subscriptions. You can also send a DIY without actually doing it yourself through Funk A Junk or surprise someone anywhere in the country while sitting at home with the help of Oye Happy.
For the people who love private mini parties on the beach – think full moon night, a barbecue pit and five close friends – invest in a portable music player and break out in a shimmy in the middle of nowhere. Or with fabric paints and a brush, create a self-designed pillowcase for your sailing boyfriend so he literally can't get his mind off of you.
There are tons of gift ideas everywhere, from run-of-the-mill clothes at a department store to sports equipment. For little children prone to breaking new toys, wrap an instant gratification candy tasting box with tons of different flavours. As they get older, invest in piggy banks to help learn about finances, Scrabble to get them thinking and perhaps as teens, a dictionary to get over terrible cyber spellings.
Crossword and Broadway bookstores are ideal options if trends are moving towards the classic. To be thanked in true festival spirit, gift the drinking buddy a copy of Tequila Mockingbird: Cocktails with a Literary Twist and bar ware to go along. Get pretty with home furnishings from The Linen Shoppe and FabIndia or perhaps something useful for the kitchen from Virani in Panjim.
If that doesn't work, there are always spa coupons for the women, ties and cufflinks for the men, and Him & Her gifts for the couple who can't keep their hands off each other.
Getaways
'Tis the season to run away from the madding crowds.
When people are on the brink of a mental melt-down, one of the first things to do is step back and get detached from the stressor. December in Goa is synonymous with raging parties every week, wedding invitations falling like paper manna from the Heavens, three times the traffic, too much food and beverage, and an overdose of customary visits.
There's nothing like ejecting one's self from this exploding schedule carnival and zipping off to a private serene weekend. If you want to be close to the spice of a Goan December, but cut off from its brutal reality, try one of the Casa Hotels. There's also Beach Street Resort bang on the quiet Mandrem beach, but close enough to a throbbing nightlife scene to avoid social media updates with a ridiculous #FOMO comment.
Something even more remote can come in the form of a weekend at the Nilaya Hermitage hidden away in Arpora, Off The Grid in the Western Ghats or Wildernest in the Chorla Ghats. Vivenda dos Palhaços in Majorda and Elsewhere in Chapora have been named among Goa's 'Big Six' boutique hotels by British daily The Independent.
If 'as far away as possible' is something on the cards to escape the mania that hits the streets in the last week of December, there are ways and means of getting to places outside the state before the Christmas candy hits the fan.
Make it really wild with a trip to the Jungle Lodges at the Bandipur national park in Karnataka, staying in camouflaged cottages, watching birds and spotting animals in the thick of the forest. It might be high season in Coonoor in the Nilgiri hills, but the scene is quite the opposite of Goa. They celebrate Christmas Eve and New Year's with an equal festive cheer, but mostly manage to steer clear of the raucous two-bit behaviour that comes with drinking more cheap liquor than a Mahindra Skorpio guzzles diesel and living on the beach with hundreds of similarly misbehaved party animals.
As far as the festive season in Goa is concerned, one must learn to dive headlong into the fray and enjoy it as much as possible, particularly with family and friends not seen at other times of the year. And when the time comes, kick back and give yourself a break too. Happy (and safe) celebrations!