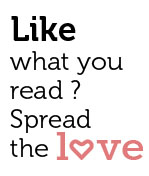 Share
The story of a young widow who turned around her fate
Melba Cardozo, drug a 36-year-old widow from Chinchinim is a source of inspiration. Hers is a true story of survival, strength, spirit  – and delicious food. Psychologist Dr. Charlane Pereira e Rebello sat down with Melba for an intriguing chat…
What do you do when your entire world falls apart and you are left with nothing but grief? If you're Melba Cardozo, you pick yourself right back up and you devote yourself to preparing mouth watering food for the people of South Goa.
The sudden death of Melba Cardozo's spouse, Ives, after 5 years of togetherness drove Melba to a state of shock and despair (to protect the feelings and privacy of the family, I won't discuss the circumstances of his passing). She was hospitalized at Grace Intensive Cardiac Care Centre in Margao after the funeral. She was sick for a month, grieving for her husband, ruminating about her bleak future, burdened by family responsibilities of looking after her aging in-laws, and beset by financial difficulties.
Melba says, "I didn't know what to do. I was very tense and spent many sleepless nights thinking and thinking. I was helpless and felt miserable."
She continues, "I have no kids … I knew that I had to do something. I decided to continue my part-time catering on a greater scale. Also, I had to look after my husband's parents."
Spiritual leaders, neighbors and friends encouraged her to go ahead with her catering. Her sister, Mary Mascarenhas has been of immense support to her.
Before her marriage, Melba would often visit her married sister to help her out with her catering. That's how she learnt the ropes of the catering line. Having passed only her VIIIth standard, it wasn't as though every professional door in Goa was open to her. But she was interested in catering, and she knew she was good at it.
After 3 months of grieving, Melba began taking orders for birthday parties, christening parties, death anniversaries, etc. With clients hailing from Carmona, Assolna, Margao, Canacona and Chinchinim, she is happy with the way her small business has been inching forward.
She remarks, "People approach me directly after the jevonn (meal) and ask for my contact number. Others take it from their relations or acquaintances."
She can whip up every popular Goan dish, be it preparations of beef, mutton, chicken, pork or vegetables. She rattles off a few non-vegetarian dishes as well before she answers her beeping phone. Words of her conversation waft by as she says, "Sorry! I am already booked for 7th October."
A moment later, she returns her attention back to me and continues, "Chilly Chicken, Beef Xacuti, Mutton Xacuti, Beef Chilly Fry, Stew, Roast Tongue, Fish Mol, Chicken 65, Sausage Meat, and many more…"
It's not as though everything she prepares is a major sit-down meal, to be sure. Her snacks are also highly noteworthy. She says, "I take orders for all kinds of sandwiches, croquettes, fish cones, prawn rissois, liver toast and mince chops."
If you want to smack your lips after a sumptuous Goan meal, you can feast on the popular diamond-shaped Goan sweet doce.
She continues, "I have 3 helpers. I plan to expand my business to include wedding catering."
That's another side to Melba… Serving as the sacristan of Nossa Senhora das Angustias Chapel, Melba has followed in the footsteps of her father-in-law.
Melba says, "Some inner voice tells me to do this service to God. The committee members of the chapel have also advised me to do so. So I work as the sacristan on Wednesdays, Fridays and Sundays."
Being a sacristan is traditionally regarded as a male's post here in Goa. From ringing bells to taking care of sacred vessels and vestments, Melba has broken the traditional mindset of Goans.
On a sober note, she advises widows, "Life may seem hopeless and your whole world may fall apart especially if your spouse dies after a few years of marriage. Don't lose hope. Learn some skill and be independent. Never give up."
Bravo, Melba!