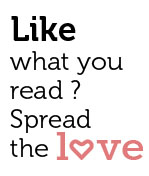 Share
Wave Pool
Goa's Largest Water Park
Talk About Making A Splash!
A cheerful group of young and old folk are making merry on a sandy beach. Peals of delight are heard as foamy waves wash over them. Children splash at the water, waiting for the next waves to crash on to the shore. A scene at Colva or Calangute? Nope. Believe it or not, the holidayers are actually at an abandoned stone quarry in the hills of Nuvem!
Froggy Land is Goa's newest and largest water park, sprawling across 35,000 sq.m. of barren hilly land. This massive water world is the brainchild of entrepreneur Cancio Mascarenhas, who also hails from Nuvem. The park features varied slides and rides for children and adults, a Children's Play Pen, Wave Pool, Lazy River and an enclosed rain-dance hall among its attractions. There's a separate pool for bumper boats and zorbing – where one can get inside a transparent inflatable wheel and have fun getting it to roll across the water.
The water park is located two kilometres off the National Highway 17, right next to the Village, an event venue also owned by Cansio. Both of these projects have been sited within an abandoned stone quarry, with minimal changes made to the terrain. Massive walls of reddish-brown laterite loom over the park, giving it a fantasy world look.
"We opened on 21st June and then hosted a São João party on the 24th of June," says Charlotte Mascarenhas, Cancio's wife, who assists in operating the water park. "We had over 300 people that day. Now we keep the park open on Saturdays and Sundays only. We will be open for six days of the week from the 1st of August. The park will be closed on Mondays for maintenance."
A crew of over 45 attends to the operations, including 16 lifeguards, security guards, cleaning and parking staff, and technicians. The park is open from 10 am to 6 pm. Its entrance fee is Rs 450 for adults and Rs 250 for children, the distinguishing criteria being a height of 4 feet. According to Cancio, the park can accommodate up to 1000 visitors.
The essential ingredient in a water park is, surprise surprise, water. So where does Cancio get the two lakh liters of water that his park needs? "We have a groundwater spring at our site," he informs us. "In the summer months we also procure water tankers to replenish 30,000 litres that are lost via evaporation, irrigation, washing and filtration every day." I look around and see that the water park project has added numerous trees to the originally barren land. The lawns on the grounds add to the green, verdant look.
"We have also built facilities for a range of adventure activities, including rock climbing, rappelling, river crossing, zip-lines, a mechanical bull and a bungee trampoline," adds Cancio. He shows me around the adventure circuit, which also features a miniature obstacle-golf course.
What are the crowd favourites, I ask him. "The Lazy River, Wave Pool and Rain-Dance floor," he replies. "The Lazy River is a water channel where one can float along 230 metres of meandering curves. The Wave Pool is a man-made sandy beach where our wave generator gives you the feeling of beach waves of up to one metre height. The wave maker is turned on four times a day." The Wave Pool's sandy shore even has some canoes and an outrigger lying around, giving off a natural vibe. A wall in the silhouette of a chapel façade stands atop a rocky outcrop, echoing the lonely little chapels that grace Goa's lonely heights.
The Rain-dance floor is a cavernous space with dance lights and a sprinkler system that offers rain on demand, a welcome treat in Goa's hot summer months. The décor inside the Raindance cave features a kingly octopus and psychedelic colours that simulate an underwater look. Cancio's 13-year-old daughter Shania Tasha pitches in as the in-house DJ.
"We designed the layout of the park ourselves," beams Cancio, "with some technical help from an expert. The fiberglass art installations and the murals are all done by a firm called Red Box, headed by Allwyn Vaz, who also hails from Nuvem."
A lot of attention has been given to activities for little kids, with special small pools with 'Lily Pads', 'Mushroom Bath' and kid-size bumper boats. A coffee shop provides snacks and refreshments. Outside food is not allowed, and alcohol is a strict no-no.
Shania Tasha, the in-house DJ
"The government has been quite helpful," says Cancio. "The former Chief Minister Manohar Parrikar was very supportive of this venture. Goa Tourism's Nilesh Cabral has assured me that they will promote Froggy Land on their tourism packages."
Why would Goan merrymakers flock to waves at a water park when the original thing can be found on the famous beaches of Goa? For one thing, this is a relatively safer environment with lifeguards swarming everywhere, and there's loads of rides and slides and adventure events, all at one cool place. And frogs? If we look under the rocks and trees at Froggy Land, we might find those croakers chilling out there too.
Children's play pen