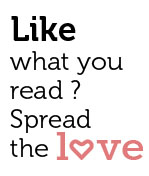 Share
Chief Minister of Goa, Laxmikant Parsekar
You could almost hear the collective sigh. Laxmikant WHO?
You could almost hear Goa's collective sigh at the news that Laxmikant Parsekar, a lacklustre politician with a decidedly thin record, suddenly became the state's top official when his predecessor, Manohar Parrikar, was summoned to New Delhi to become India's Defence Minister.
Laxmikant who?  Even those who didn't much care for Parrikar or were loath to believe all the hype about the Modi darling being such a capable administrator, started to miss the outgoing chief minister. After all, it's not like Goa's problems – from the garbage menace to the mining fiasco to the woefully inadequate infrastructure – are insignificant.
How could this tabula rasa, this blank slate of a leader, hope to begin to address the problems of Goa? Small in stature, both figuratively and literally (he stands about five feet tall), Parsekar's opening days in office were fraught with controversy and unfortunate imagery, including a photo that made its way through social media showing the politician with a comically angry grin and a Facebook outburst by his 21-year-old son threatening a local politician.
In truth, these episodes don't have to necessarily be a bad thing for the 58-year-old chief minister. After all, if expectations are this low, it's possible that Parsekar has nowhere to go but up. And if he did turn out to be a decent chief minister, it wouldn't be the first time a leader rose to the occasion when duty called.
It's important, however, to be realistic. And usually past performance is a good indication of what someone will do in the future (any job recruiter can tell you that). And Parsekar's performance since he entered politics as a legislator from Mandrem 15 years ago has been, well, nothing to write home about. Same goes for his tenure as a high school principal. In short, it's hard to locate any extraordinary accomplishments in his work history.
This goes beyond the comical anecdotes that have long surrounded the politician, such as when he turned up wearing fluorescent bright silk kurtas at health conferences or his "I'm-the-right-man-for-the-job" comments during speeches, leading to chuckles among his audience.
Some of the anecdotes are decidedly more ominous. Like the time Parsekar is alleged to have arm twisted the Goa University's English department to double its capacity – from 25 to 50 – so that his daughter, Shambhavi Parsekar, who stood 42nd on the list, could make the cut. The increase was 'ordered' despite the English department's insistence that there be no rise in seats without a corresponding increase in infrastructure and staff.
The university officially denied the change was made because of Parsekar, but professors of the department speaking in private confided that it indeed was sped up because of Shambhavi.
"At first we wondered why the insistence. It's only when we checked the list of students did it become obvious," said a professor who didn't wish to be named (understandable, given Parsekar's newfound power).
This was in 2012 and early days of the new BJP government in the state. At the time Parsekar defended his action, insisting that he caused no "injustice to any other students" and that no other students were denied admission so that his daughter could go through.
"On the contrary, because of my daughter, several other students have benefitted," he said at the time, sidestepping the issue of influence peddling. The reason he wanted his daughter in the English program is actually somewhat heart warming. He wanted her to follow in his footsteps and become a teacher.
Parsekar hails from a simple agrarian background. He recalls how, when he was studying to be a teacher in the 1970s, he used to cycle all the way from his home in Mandrem and cross both the Chapora and Mandovi rivers via ferry to get to his institute in Panjim.
The public perception of Parsekar's track record as Health Minister, his most recent post before becoming CM, runs somewhere between unimpressed and astonished. Industry lobbies often preferred to meet the chief minister himself rather than deal with the health minister, who was, in the words of some, sympathetic but hesitant to take a decision.
The 108 employees union, a body of paramedics staffing emergency ambulances, said their needs were addressed "only because of the intervention of the chief minister." They have now expressed hope that Parsekar will resolve a number of pending demands.
"Most of our previous demands including reduced shift timings and increased allowances were granted because of the Intervention of Parrikar," said one union member.
To be fair, Parrikar's stature loomed heavily over quite a few of the ministers in his cabinet. It might be that it wasn't so much Parsekar's indecision that created these impressions as much as Parrikar's insistence in having the final say in most every decision. Besides, most rulings required sanction from the finance department, headed by Parrikar himself.
Former Chief Minister of Goa and the Defence Minister of India Manohar Parrikar
One of the biggest questions surrounding any politician in Goa (or, for that matter, any state in India) is: Is he clean? While Parsekar is not seen as particularly corrupt, questions have been raised in recent days about appearances of impropriety.
Local media have reported that Parsekar was among the politicians and businessmen who have bought land in the vicinity of the proposed new Mopa airport. The politician has not dispelled these reports, saying only that he holds "ancestral" land in the area. Many Goans believe the push for Mopa is being funded by speculators who've purchased land around the proposed new airport, hoping its value will rise once the airport is up and running.
Parsekar has never been seen as a particularly strong leader, or for that matter, a leader of any kind.  Insiders say he was polite to the point of being meek in his dealings with doctors at the Goa Medical College, often humbly requesting them for their time. It remains to be seen whether such humility could turn out to be an asset for the new chief minister.
Apparently, humility is NOT a trait shared by his son Rishi Parsekar, who this week issued a "last warning" to Congress Secretary Durgadas Kamat on Facebook when the latter accused the former of being present at an illegal bullfight.  At the end of the Facebook post, the younger Parsekar signed not his name but the words, "CM's son". To be fair, Kamat did fail to back up his claim with any proof.  But the episode clearly left a bad taste, and some journalists were quick to pounce.
One indication of how the elder Parsekar might behave as chief minister came in early 2010, when a local taxi driver was killed in a fight with a Rusaian tourist in Morjim, a village Parsekar continues to represent.
Rather than seeking to capitalize on the village's anger, Parsekar suggested setting up a fund so the family of the deceased could make ends meet after the death of their sole bread earner. Many in Morjim saw this as a missed opportunity for Parsekar to drum up support for himself. But he refused to do that. Could this be a good sign for all those who believe leaders should govern with a cool head?
Goa Governor Mridula Sinha adminsters the oath of office to Laxmikant Parsekar
Much to the chagrin of many of his constituents, Morjim today is more of a haven for Russians than ever. To many locals, this constitutes a failure of leadership. Others, however, are grateful for the business and commerce the Russians bring.
The high school Parsekar once headed, Harmal Panchakroshi, isn't particularly different from any other school of its sort, and hasn't changed much over the years. If anyone goes there looking for signs of previous brilliant leadership, their search will be a long one.
None of this is to say Parsekar can't yet still make his mark. It's clear he's where he is because of loyalty to the RSS, more than any administrative acumen he might possess. Among the early leaders of the party to throw his hat in the ring when nobody gave the BJP any kind of chance, Parsekar is being rewarded for that loyalty. Shripad Naik and Speaker Rajendra Arlekar, two other members who first built the party in the state, are waiting in the wings for Parsekar to make his first mistake.
It might be that Parsekar is merely filling temporary shoes while the party grooms another smart kid to become chief minister, perhaps by the next elections in 2017. And if Parsekar fails to perform, he could theoretically be ousted by the party even before his term is up.
A hurriedly stymied revolt among the party's Catholic MLAs who share little of the discipline and ideology of the Sangh, could raise its head once again soon unless their concerns are placated.
In the end, Parsekar will be judged on how well Goa does during his tenure, and this inevitably will come down to the economy. A growing economy and middle class would, more than any other factor, enable him to claim success.
To be sure, Parsekar is not without friends or support. And some of his traits – a kind nature, humility, a desire for peace – could serve him well as chief minister. But if Goa is to stave off decline and reach its potential, strong leadership is required. Sure, it would have been nice if the position of chief minister had gone to a politician with proven acumen and competence. But with the BJP solidly in power both at home and at the centre, and with India and Goa poised to resume a healthy economic growth curve, in some ways this opportunity is Parsekar's to squander. Let's hope he doesn't.