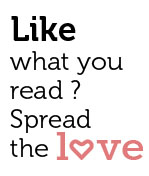 Share
To Become Unique Home Decor
Deepti Malla Datt is an artist residing between Goa, Mumbai and Los Angeles, and has recently launched her collection of photo-paintings in the fast-evolving artists' destination village of Siolim, at the Beethoven Gallery. Malla Datt calls her work 'functional art and lighting design'. Her lamp designs are original art-image prints in a light-box best suited to create dramatic, atmospheric lighting for interiors.
"I find great beauty in light – the incredible transformation of spatial design with just the use of light. It's a relatively new field in the Indian milieu – to design the aesthetics of a space with light as a leading or equal element to furniture and objects. Lighting has not been a prioritized aspect of decor in interior design and architecture – and yet it has the most dynamic potential as a functional form of decor. I'm excited by the interior decor aspect of functional art in Goa given the pace of development in the state – a lot of creative people have made Goa home – I've seen some beautiful and innovative interiors here – this is really inviting for the context of work that I do."
Formerly on the founding team of both MTV and Channel [V] as well as the event manager for the iconic launch of Vogue magazine in India, she has been the creative producer on some of the better known events and campaigns in fashion, music, and art on the sub-continent.
Deepti chooses a new approach to display photographs. "My work is about the still-point, the captured moment, a photograph is still an important recording of time, and has even greater meaning and value, now more than ever… My photo-paintings honor this 'slow-consumption' of aesthetics, if you will," she explains.
The cultural multiplicity of Deepti's life between the urbanity of Bombay, antiquity of Goa, and modernity of Los Angeles, is what impacts her work the most.
Deepti Malla Datt