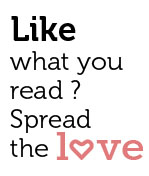 Share
Failure of  A Good Idea
If you are a woman in Goa and in trouble, seek pray it's not early in the day.
At least not on a Friday, when I happened to drop by Goa's only women's police station at around 10:30 am.
The cubicles were empty, except for one with an idling attendant, and a church-like quiet permeated the station. After around 20 minutes, a clerk and a counsellor walked in. Still no sign of even a single uniformed police officer.
The Women's Police Station doesn't seem to be much of a police station at all. In addition to being understaffed,  women victims complain that their cases are seldom pursued and officers there generally pass the buck to other entities. It's gotten to the point where women's rights activists advise victims to avoid the Women's Police Station altogether.
Madhuri Rao has worked as a counsellor at the Women's Police Station in Panjim. She wasn't surprised when I narrated my experience.
In her opinion Goa's only women's police station functions more like a post office.
"They invariably never register complaints there. Those who are on duty say, 'we have to ask our boss,' instead of addressing the actual grievances," Madhuri says.
During her stint, Madhuri came across numerous instances when the complainants were discouraged from registering offences. A trend which is reflected in the police department's statistics.
In 2012, the police station received 108 complaints. From these only two complaints ended up being registered as criminal offences, not exactly a flattering statistic for an agency formed to investigate crimes against women.
"Most cases are settled amicably where concerned parties are orally warned and advised," spokesperson John Aguiar said, quickly adding that the officials are always open to registering such offences.
Savita N (name changed) does not believe so. The 'counselling' she received from the officials there a few years back tells a very different story.
Married to a man from a different religion, Savita's in-laws and her spouse started threatening her soon after marriage.
"They insisted on me wearing salwars (baggy trousers) only and the vermillion mark and all such other things. When I reasoned with them, the situation turned worse," Savita told Streets.
After the initial taunts, they started beating her and when the physical abuse became unbearable, dragging on for months, she confided in a friend, who suggested the women's police station.
"When I went to the women's police station, instead of listening to my side I was instead questioned as to why I didn't listen to my husband and his parent's demands," she bitterly recalls.
This reconciliatory approach of trying to make the case go away before it even starts, says lawyer and human rights activist Albertina Almeida, is not why the police station was started in 2000.
"Personally, when I get such cases, I prefer sending aggrieved women to the general police stations rather than to the Women's Police Station, because there is a greater chance of their complaints being heard there," Albertina says.
The women's police station is 12 years old now. Its genesis lies in the demands made by women's organisations here for a policing forum where complaints by women could be handled by women police officials. It's supposed to be window of hope for marginalised women to obtain legal recourse without being bullied by male policemen.
A decade and more down the line, none of the above happened.
For years the station did not have a designated vehicle and no dedicated female police officer in charge of the office. Even today after dark, the office is manned largely by male police staff.
"After a few years, there were police inspectors holding additional responsibilities posted here," Madhuri said, explaining that the original purpose of a women's police station had been diluted.
Police have long had an acute credibility crisis with women _ with police officials being caught on camera abusing sex workers or compromising criminal investigations involving sexual assault. A newly revamped helpline for women has done little to allay the crisis. Some activists call it the same old wine in a new bottle.
"It's the same number," says activist Sabina Martins.
"If a woman calls with a grievance on 1091, she is told to contact the respective police station. What's the use of such a service, where problems are not addressed but only numbers given?" she asks.
Passing the buck is not a one-off thing. According to Madhuri, women's police station staffers often dodge complainants so that they do not have to register complaints.
"Many cases that come to the women's police station are almost routinely sent to the Block Development Officer," she says.
Under India's Protection of Women from Domestic Violence act, the BDO is the authority designated to probe domestic assaults on women.
Passing the buck to the BDO may not seem like such a big deal, until you understand that police are obliged to register the case first and that the understaffed BDO has also come through with a decidedly underwhelming performance in the area of protecting women.
Aguiar insists that the Goa Police is committed to tackling crimes against women.
"We are even starting another women's police station for the south district," he said.
That's good, says Sabina, but only if the new station does what it's supposed to do.
"If they were doing their job, then we wouldn't have had so many cases coming to us," she says.
.
.
.