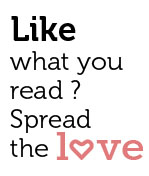 Share
Psychedelic Isn't Dead, Echoes of a hippie era live on
While time and tide have almost washed away the old hippie scene in Goa, bits of that psychedelic, bohemian culture still remain in the nooks and crannies of Anjuna in north Goa. Nine Bar is a place like that, one of the last remaining outposts of that hippie era.
At its peak during the 1990's and the first decade of the 2000's, more than 1,000 'Goa freaks' along with assorted gawkers and sundry party animals would be grooving to the music of some of the finest Goa Trance and Techno music DJs in the world, a different DJ every day. Such was the cult mystique of the place that it was considered a singular honour to be allowed to DJ at Nine Bar, even though none of the DJ's were ever paid for doing it. They all played for free. When a DJ played there he would be noticed and if he was good, he would be invited to play at the full-moon parties, which are now pretty much extinct. Or they would be invited to DJ at major Trance music festivals and events around the globe. You came there to hear and be heard.
It all started around three decades ago when a local resident, Ramdas, started a small cliff-side shack at Ozrant in Vagator serving tea, coffee, juices and snacks. There were no tarred roads in the area, and a mud track deeply furrowed by the wheels of bullock-carts had to be negotiated to get there.
One Goa Trance dish coming up
The valley below Ramdas' shack was where many of the 'acid parties' happened and after the parties people would come to chill down at his shack, which had a Zen-like ambience with a small waterfall at one side and soothing music. Ramdas himself was in his 'sadhu' baba phase and would be dressed in the regulation sadhu clothes.
It then became a 'sunset' meeting spot because of the spectacular sight of the Arabian Sea turning golden as the sun set behind the swaying coconut trees on the cliff-side and the beach at 'Small Vagator', as the place came to be known. As Ramdas prospered over the years, he bought the surrounding land, fenced it all and, along with some of his Goa freak friends, created a landscape for 'alternative', psychedelic partying, open only from sunset to 10 pm.
With one of the biggest dance floors around, over a 1,000 people could groove to the loud music thumping from the two giant speaker racks alongside the cave-like DJ's cabin. For many years, though, the DJ's cabin 'travelled' around Nine Bar. At one time some years ago, it was on the cliff-side in the form a hut made of thatched coconut fronds. Finally, the cabin settled into its present spot on the side of the psychedelic entrance, which now resembles the entrance to an underground cave. The dance floor itself is made of packed mud for that earthy feel and connect with Mother Earth, which comes naturally to the Goa freaks.
The artwork is out of this World!
Most of the designing and décor was done by an old-time Goa freak called Jungle, an Albanian, besides other long-time Goa freaks and visitors. For years it was the place to go to for the Goa Trance vibe. It was a common sight to see groups of people smoking chillums on the dance floor and in the seating area alongside the dance floor, no matter that drugs in Goa are illegal. Many of the people dancing to the telescoping beats and other-worldly melodies would be in an 'altered' state of mind, so to say, with all the paraphernalia of the Goa trance scene – LSD, ecstasy, mdma, cocaine, all in the mix.
It was not strange to encounter hawkers going from person to person asking them if they wanted 'hash cakes' or 'dots'(acid hits).
But it was the beautiful people who really made Nine Bar what it was and in a way still is. Hundreds of strikingly beautiful women – and men – in all kinds of imaginatively attired party clothes would be shaking and doing their thing on the spacious dance floor, many running around in circles like dervishes, connecting with whatever it was that they were trying to connect with, lost civilizations, Himalayan gurus, distant stars, whatever.
This was not your place for your regular disco dancing and definitely not for your first date.  However, with time everything changes, and even Nine Bar has moved with the times, sort of. But, like they say, a tiger can never change its spots, and so it is with Nine Bar. There may be others who now try to cash in on the old hippie story, but Nine Bar is the real thing.
.
.
.