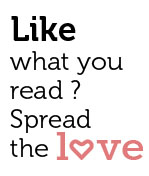 Share
Artist Katharina Kakar's Explores Inner And Outer Socioscapes
"Sensuality is connected with the 9 rasas (emotions) of a woman. In India sensuality has been addressed in temple statues and cave carvings, yet there is a duality of thought in the male protagonists as females are not phased to extend their views," says Katharina Kakar, who unabashedly talks about this subject in her sculptures and installation 'Flow of Power, Shakti | Sensuality | Sexuality', currently exhibited at Gallery Gitanjali.
She probes the boundaries within her inner self and explores the interaction between the environment and social taboos in diverse forms, even foraying into the electronic media, piecing together the intensity of materials in enigmatic narratives.
"I play with different materials to create new visual bodies that address the changing global landscape of identities," says Katharina, who perceives her art as a confluence of matter and themes, with open questions and unblocked thoughts, and life-choices of the past 20 years. She uses clay, plastic, fiberglass, iron and copper, and also blends electronic media. We find a playful sculptural language emerging in her oeuvre in the 20 works on display.
Where did Katharina's journey in art begin? "Art was an integral part of my childhood, as my mother was an artist, and took me to every art show possible. I was involved with academics and social work, and now I'm back to art."
Kakar gained a doctorate in Indian Art History, Comparative Religion and Anthropology, at the Free University, Berlin. She was a Senior Fellow at the Center for the Study of World Religion in Harvard, USA (2001-2002) and at Morphomata, Center for Advanced Studies in Cologne, University of Cologne (2011-2012). She has also authored several books.
Katharina came to live in Goa in 2003 with her husband Dr. Sudhir Kakar, a scholar and author. In 2008 she initiated the non-profit organization Tara Trust, which uses art and creativity as a tool for growth and education for deprived children in India. Her journey as a full time artist which began in 2012 goes on, with an exhibition every year in, Kochi Muziris Biennale, Instituto Cervantes (Cultural Centre of Spain), and galleries in New Delhi and Goa.
Kakar is involved in social work with young Indian women, and has observed their intense anger against sexual injustice. Their struggle with patriarchal boundaries, and their inner and outer socioscapes are conveyed in her installations in mix media.
Every installation has a story. Many viewers have commended her on her courage to talk about these issues, as it touched their psyche.
Two mouths of copper pots on a copper mount reflect an orange light that glows when a person passes by. It's a visual impression of the silent cries, internal conflicts and pain of a woman's untold stories which need to be heard.
A driftwood and copper instillation titled 'Nirbhaya' refers to the rape in Delhi in 2012, which brought a sharp focus on gender issues across the continent.
Among other exhibits, guests were stunned by 'Hung Out to Dry', a composition of thirteen vaginas. The triangular shapes originate from an Indian temple sculpture dating back to the 3rd century AD. Woven in a mesh with plastic, they hang by clothes pegs from a metal frame.
Severed feet and hands piled around a bed of yellow flower petals, titled 'Lakshman Rekha' is symbolic of the boundaries women are not supposed to cross. Erotic text, poems and study pictures, screen-printed on plastic strips are also displayed on a mobile wall panel.
Vulnerability, tenderness and strength are portrayed in three torsos composed with layers of clay. An installation of reddish purple female heads made of wax—with shiny copper nails driven in, as in voodoo dolls—is about women saying "Screw you" to the cultural expectations and role models imposed on them.
This versatile artist reinterprets 'Kamasutra,' the oldest Indian textbook on eroticism and sexuality, authored by Vatsayana. Three identical books have their erotic miniature pictures replaced with copper items, and a digital photo frame stands overprinted with parts of the text.
Artists from different walks of life inspired her to start exploring visual arts as a medium of tackling her own inner landscape. Richard Serra's 'participatory' approach, Marina Abramović's issues of trust, endurance, catharsis and departure, William Kentridge's ambiguous storytelling and uncertain endings, Louise Bourgeois' battle with the inner strangeness and Christian Boltanski's raw exposure of loss, have all influenced her thinking profoundly. Kakar's writing has been published in leading newspapers and magazines in India and abroad.
Some curators and directors of national and international museums have fine words for her work: "An unashamed sensual sculptural language" … "Pushing the creative envelope" … "Cheerful, provocative, sexy and scary at the same time".
On view till 19th April, at Gallery Gitanjali, Fontainhas, Panjim