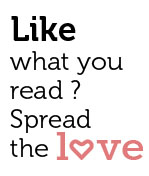 Share
For Autism Awareness
Sunday 27 April 2014 was a very unusual day in India. Across the country, price groups of people dressed in blue, danced to feet pounding music, as flash mobs took place in many major cities in honour of autism.
Autism impacts communication, behaviour and social relationships, and transcends all socio economic, cultural and geographic boundaries. Diagosis of autism has seen a steep increase in recent years with current figures suggesting that one in every 68 individuals has an Autism Spectrum Condition. But while the numbers rise, there are not enough services or policies in place to support this large population of citizens of the country.
April is celebrated as Autism Awareness Month across the world and as prevalance rates rise drastically, the need for better awareness, early diagnosis and intensive intervention becomes more acute. Therefore 2014 marked a significant increase in the events planned right through April to inform people about the early signs of autism and the value of timely treatment.
Flashmobs are not new, but it is the first time that they were held for this reason. As an initiative to create awareness of autism, a complex neurobiological condition, organisations working in the field of autism hit upon this fun, whacky and wonderful way of reaching out to people. Despite it being election month across India, the enthusiasm reached fever pitch with social media playing a huge role in mobilising participants. Thus on 27th April, autism activists, families, children and just about anyone who holds the cause close to their heart congregated in malls, railway stations, bus stands, beaches and market places around the country dancing to a medley of Bollywood tunes and the infectious 'Happy' by Pharrell Williams.
In Goa, the energy levels were probably the highest, as the dancers performed in 4 venues! Four organizations (Sethu, TIES, Spark and The Burton Project) collaborated to organize this unique event. They were joined by people from all walks of life, across the age spectrum.
At the Kadamba bus-stand in Panaji, where the first flash mob took place exactly at 5.30 pm, rushed travellers stopped in their tracks to watch. The group of dancers were joined by children from Happy Karma Now, led by Karen Roach. Pamphlets were distributed and a short talk on autism was given. Posters with information about autism were also displayed.
The next venue was Caculo Mall, where the air conditioning was a welcome relief. Shoppers crowded the corridors and staircases to watch and video. Many people came up to ask questions about autism and offer their help.
Next stop – Miramar Circle. By now, the exhilaration hit the skies and the dancers did a repeat performance, during which many tourists, children and beach combers joined in. The sense of connection was palpable.
The setting sun cast a warm golden glow over Panjim and the dancers raced it to reach the Children's Park in Caranzalem, where families and children were spending a leisurely Sunday evening. Peace and quiet was swiftly transformed into music and movement. Little children kicked and bopped as their parents clapped along. The sense of achievement was a wonderful antidote to aching limbs and backs!
The flash mobs bring to an end the activities to mark World Autism Awareness Month, that is observed worldwide following an UN Declaration in 2007.
It is hoped that the attention drawn towards autism will translate into an ongoing movement towards inclusion of people with this condition in a more welcoming world.