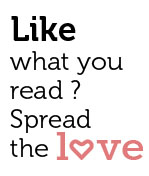 Share
A Party in South Goa 
DJ Sillie looks across the dance floor with piercing eyes, his smooth shaven scalp gleaming under the strobe lights. Knobs on his audio mixer are tweaked, and he cross fades into a new track.
He takes off his headphones and moves away from the console to high five some regulars grooving here at Fiplees, a restaurant and party venue in Benaulim. He moves on to greet other guests seated away from the dance floor, before checking on the chefs in the kitchen. After all he owns the place.
Salazar 'Salu' Pereira takes on the alter ego of DJ Sillie when his diners morph into party animals deep into the night. But otherwise, Salazar is a savvy businessman, masterminding the cuisine, music and crew of  Fiplees to deliver night after night of quality party time. Fiplees is located just a stone's throw from the well-known landmark Maria Hall at Benaulim. The interiors are sprawling, with a combined capacity of 200 guests on the ground floor and the first floor deck. An attached disco opens its doors for special occasions. The dance floor is fuelled by live music as well as tracks from Sillie and other DJs.
"I started out working at Ramada Renaissance Resorts in Fatrade as a trainee waiter and left as a Senior Captain in 1996," Salazar reminisces. "After doing some consulting in F&B, I had to decide whether to stay in Goa or go abroad. Goan boys go abroad and then complain about migrants coming in. I always wanted to be in Goa. Ramada's was a high quality experience for me, as good as being abroad. So after setting up a cybercafe here in 1998, I finally built Fiplees in 2002."
Fiplees gets its name from his dad Filipe Neri's nickname. In its present avatar, the roof over the party place soars high to join the top of the two-storied building that houses the disco, the kitchen and Salazar's residence. Two mango trees puncture the roof to tower even higher. The wall at the dance floor end is perforated with funky organically shaped cutouts and also sports a mural of rising musical notes that look like psychedelic swans floating upward, all designed by Salazar himself.
"When we opened in 2002, there wasn't much entertainment in restaurants here. You had to eat, drink and go home. Fiplees was one of the first to start entertainment, with karaoke, using projector screens," says Salazar. "It's easy to start a business, but to run it consistently, you need a lot of creativity. We have completed 11 years. Whether you are in Goa or France, the cuisine line is the same, so you have to understand the psychology of the crowd and the market. We focused on domestic tourists, they are the big spenders."
Veteran bands and musicians like Forefront, Lynx, Pure Magic, Brian Bones, Amit Heri, Edwin Fernandes, Colin D'Cruz and others have played at Fiplees.
"If a one-man band or duo are playing, sequencing is justified. But if a band is playing, they should play totally live music," insists Salazar.
The canny owner of Fiplees knows that cooking up a fun night goes beyond cuisine. "The food, beverages, entertainment and service have to be effectively designed and combined to give the best experience for the customer."
"When people come on the floor, you must assess the situation, judge as the night goes on, choreograph the evening. At 11 pm you can't play Hotel California or love songs. You have to fire it up. We pump the lights and the fog machine, the diners get onto the floor, we ramp up the music," explains Salazar. "It's important to play the right song at the right time. Generally if you go to a club to wine and dine, there's music playing in the background. But here at Fiplees the music talks. It gets you down on the dance floor."
 "I established Fiplee's as a quality place. Other folks keep renovating and changing their decor. I have stuck to my terracotta earthy colour scheme and focused on my service. As a single proprietor, I have a qualitative mind. You know, ten donkeys don't make a horse!"
" I learnt about good dining, music and a way of life from my upbringing and the good values given by my family," muses Salazar. His grandmother's massive rogddo (grinding stone) still stands near the left wall, with 'Fiplees' engraved on its curved side.
"Right from the start, I have paid no commissions to taxis or touts. Fiplees must have its own substance and USP (Unique Selling Proposition). Guests should tell the taxi driver to drive to Fiplees, not the other way around!"
A guest tries a fire dish
The night gets busy. Family folks crowd the tables as their teens groove to hits ranging from the Bellamy Brothers to Maroon Five. 'Stag' gents have their barstools to provide a perch when they are not working out on the floor. The band takes a break, and DJ Sillie moves out of the kitchen to don the headphones again and pump up his feverishly gyrating guests.
.
.
.