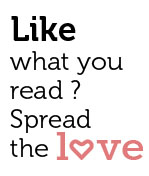 Share
This artist may appear mild and philosophical. But his paintings, vialis 40mg like that of a grotesque skull-bedecked ogre, search or a cow being ripped apart by crows and vultures, speak of a barely contained ferocity. "I am a Buddha on the outside and a Fujiyama inside," says Vamona Ananta Sinai Navelcar (82), referring to the volcanic Mount Fuji in Japan.
 Vamona Navelcar's saga through Portuguese-ruled Goa, Portugal, Mozambique and finally back to modern Goa is chronicled in a new book by Anne Ketteringham. This biography titled Vamona Navelcar, An Artist of Three Continents will be launched in Goa at Gallery Gitanjali at Panjim on 12 April 2013, with an exhibition of Vamona Navelcar's works over the decades. Streets Editor José Lourenço talked with Ketteringham about her book.
 JL:  You are a retired aeronautical engineer. Please tell us something about your life and career, and your interaction with Goa.
AK:  I started late at 29 but made the grade in my qualifications as a licensed Aircraft engineer in the Avionics discipline.  In January 2008, I was given a one month detachment in Goa to assist with aircraft turn rounds at Dabolim Airport. Whilst travelling to Goa I met a gentleman who introduced me to Goa by showing me around on one of my rest days, but that is virtually all I saw of Goa due to business commitments. In April of that year I retired from aviation and moved to the South of France for better weather. But in November of that year the snow came early, so I decided to come back to Goa to explore more. I am an avid bird photographer so Goa suited me well as there are many species here which I certainly have captured with my camera. So Goa's countryside, flora and fauna and I hit it off well and I have been returning ever since during the winter season.
In early 2009, not long after my first visit to Goa, a kind gentleman by the name of Antonio E Costa, a well known artist in his own right, was showing me a little of Goa. As we were heading from Moira where he lived, before bolting for the Nilgiri hills to find a more affable climate than Goa's, to Pomburpa springs, he suddenly stopped the car, leaped out and bolted across the street. He went to an old Indo-Portuguese house and waived to someone through a wire security door. As the door opened he beckoned me to join him at the entrance. To my amazement, I stood in front of a rather frail looking gentleman with dancing mischievous eyes. We shook hands, with Antonio saying,
"This is my dear friend Vamona Navelcar, an artist who has no boundaries."
We laughed and chatted for a while like old comrades. Then Vamona took us into his rather small and austere studio to show me some of his work. I was taken aback by the sheer power of his work, never before experiencing this, slipping into a deeper and deeper admiration for this gentle man with a soft voice resonating with quotations from philosophers, poets and writers, most of whom I had never heard of. Soon it was time to leave after tea and nibbles in the parlor at the back of the house, but not before Vamona made me promise to return to visit him again.
We moved on to Pomburpa springs with my mind still humming and singing the sound of the brush strokes on the canvases and paper, so strong was the encounter. Later, I mentioned the chance encounter with this wonderful artist in Pomburpa to a friend who is an art collector and his response was instant.
"You are writing a book on your bird photography, why don't you write about Vamona? He needs to be brought out and dusted off a little so that he is more visible to the public eye."
Some weeks later another friend took me back to Vamona's place and I fell in love with this gentle man and his art. After several more visits, I suggested that I write about him and his life, a biography if you like to call it that. At this point I started the fascinating and wondrous journey through Vamona's life with him at the helm.
Biography Cover
JL: Tell us about your experience researching and writing the book.
AK:  Most of the information was provided of course by Vamona himself through many interviews recorded during my six month stays in Goa over the winter months.  When away, Vamona and I wrote to each other with questions and answers, but that took time.  In fact, with my poor hearing and Vamona's softly spoken voice I had great difficulty, so had to have all the interviews typed out into hard copy.  This whole process took about three years from 2009 to the present time, although I did not actually start to write until January 2011.  The process of pulling together all the multi layers of Vamona Navelcar's life took time, in six month bursts with a slower pace in the summer months whilst away from Goa.  There was some information on Navelcar on the Internet, but very little.  On two occasions I went to Portugal to meet some of Vamona's old friends.
JL:   Does the biography contain colour images of Navelcar's paintings? How many images?
AK:   Yes, the biography does contain many colour images which necessitated the use of high quality paper. But in my view it was important to tell Navelcar's life's story both in text and through his work as an artist.  It was also important not to have too many images of his work else it would become a catalogue rather than a book.
Navelcar's interpretation of the epic 'Ramayana'
JL:  Where did Navelcar draw his artistic influences from in his formative years?
AK:  His older brother initially before he died at the age of 15 inspired him to draw in his formative years. I believe that his distinct line work comes from within and his training.  He taught geometry as a primary subject in Mozambique and Portugal and enjoyed it, with art as a second subject, though art has always been and always will be his passion.
.
.
.