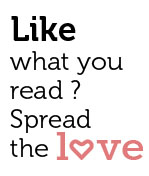 Share
Delectable desserts served at the dinner buffet at Latitude
Come to Taj Vivanta Panjim for an exquisite dinner buffet
Taj has for long been a prominent name in hospitality and culinary expertise. The experiences they have generated have touched millions of souls from across the globe with their state-of-the-art fine dining restaurants, class-apart service, and a memorable stay, be it for business or pleasure. But it's not just the guests staying in the hotel who can take pleasure in these services. With their all new dinner buffet, so can you! Latitude, the fine dining restaurant at the Taj Vivanta Panjim, has launched a delectable dinner buffet that will ignite your senses. With chef's selections from across the country and the world, the geniuses behind one of the finest kitchens in the country have designed a culinary experience like no other. Worry not if you're one of those folks who find it hard to plan, as this is happening every night of the week.
To start off, the buffet features a delightful live grill section where you can choose from an array of marinations, meats, vegetarian delights, and seafood. One of the finest barbecue chefs is always at your service on the live counter to toss your selections on the grill and cook it to perfection as you watch it sizzle. All you vegetarians might be thinking, "what am I to do with a barbecue counter?". Well, this counter is a vegetarian grill lover's paradise since you can choose from jacket potatoes, baby corn on skewers, assorted mushrooms, exotic winter veggies, and roasted baby potatoes. The offerings for all you non-vegetarians out there are highly noteworthy, to be sure. You can select from leg on bone, winglets, and boneless breasts in chicken; chops, 'boti', and mince in mutton; and oyster, clams, mussels, kingfish, crab, and shrimps in seafood. To flavour all of the above, you can ask the chef to marinate it in either jere mere, cafreal, rechado, balchao, or peri peri for a Goan experience; basil pesto, mustard, sweet chilly, sundried tomato, Asian orange soya, or Thai spices for an international palate; or lasooni (garlic); nimbu pudina (lime and mint), malai (cream), teekhi lal mirch (spicy red chilly), or kali mirch (black pepper) for an Indian fix. All you have to do is select your meat/seafood/vegetarian offerings, select your marination and watch the chef toss it on the grill as you smell the aromatic fumes oozing out of these delicacies before landing on your plate.
Raw lamb chops ready to be marrinated
And that's not it. You'll get the day's special soup which would be roasted tomato basil on a Monday, spring onions and noodle broth on a Tuesday, broccoli almond veloute on a Wednesday, Tom Yum on a Thursday, mulligatawny on a Friday, and makai tulsi ka shorba on a Saturday.  For all you fitness freaks, the buffet is also replete with salads featuring assorted greens with dressings like balsamic, mustard vinaigrette, sweet chilly, berry vinaigrette, herbal oil, lemon thyme, and honey celery. The buffet also offers a variety of north Indian and Goan comfort food as the main course including chef's compilation of a dal, dry vegetarian dishes, vegetarian curry, non vegetarian curry, vegetarian and non vegetarian rice dishes, and of course, assorted breads to accompany your Indian dishes. For an international palate, there is a live pizza and pasta counter where you can tailor make your Italian experience. Finally, to sweeten the deal, three cold continental desserts, one cold Indian dessert, and two hot desserts are served at this sumptuous five-course buffet. If I am missing anything (with a buffet so extravagant, my memory is hardly to blame), it's yours to discover.