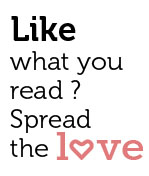 Share
Veteran Gandhian Gurunath Kelekar's New Centre In The South Teaches The True Meaning Of Citizenship
Please Listen To This Man With A Mission – For The Good Of All Of Us
At an age when most men have hung up their shoes, ampoule Gurunath Kelekar is still walking the walk and yes, malady also talking the talk. This veteran Margao-based activist fought against the Portuguese colonial regime in Goa as a young man. In post colonial times he worked hard to popularise the Konkani language, which was being dismissed then as a mere dialect of Marathi, publishing a periodical Novem Goem (New Goa) as well as a dictionary and several books. And for more than two decades now he has been spreading awareness of traffic and civic discipline, in a bid to reduce accidents, through his organisation Movement for Amity towards Roads in Goa (MARG).
The newest effort from MARG comes in the form of the Nehru Centre, housed in a lovely old house at Raia on the Margao-Curtorim road, offered by wellwishers. A staunch follower of Gandhian principles, and an ardent admirer of Nehruvian philosophy, Gurunath Kelekar has amassed a large collection of books on Nehru and Gandhi. He even translated Gandhi's autobiography My Experiments With Truth into Konkani, winning him the Sahitya Akademi Award for Translation.
Kelekar has founded the Nehru Centre in Goa with the express intent of nurturing civic sense in the citizens of Goa. "After so many years of working with MARG to teach people good road and civic behaviour, I found that it was not effective enough. We need to convert voters into citizens. A good citizen knows what is civic sense. So we have set up the Nehru Centre to cultivate good civic sense primarily in students and young people," explains Kelekar.
Prabhakar Timble talks to school students
This exercise has begun in right earnest. On the 8th of March a batch of young students from Konkani Bhasha Mandal's Ravindra Kelekar Dnyanmandir School in Margao trooped into the Nehru Centre to attend a talk by educationist Prabhakar Timble, on the subject of Social Leadership. It was an event to commemorate the birth anniversary of eminent Konkani writer and activist Ravindra Kelekar (after whom the school is named). KBM officebearers Chetan Acharya, Prashant Naik, headmaster Anant Agni, MARG managing trustee Gurunath Kelekar and Dilip Borkar, the editor of Konkani magazine Bimb were among those present.
Gurunath Kelekar has ambitious plans of forming numerous Civic Clubs around the hub of the Nehru Centre. "Each Club may about 30 student-members, and it will be formed with the consent of the Headmaster of the school. The Club will have a designated Teacher-Coordinator and a committee of student office bearers," he elaborates. So far nine clubs have been formed.
He would like the Clubs to be named after eminent Indian or Goan freedom fighters or social reformers. Mahatma Gandhi, of course, would be the common symbolic icon for all the Clubs. "The Civic Clubs should not be attached to any political parties, religious or spiritual organizations," warns Kelekar, who strongly advocates a secular and liberal spirit of scientific enquiry.
Ravindra Kelekar anniversary event at Nehru Centre
Debates, lectures, literature, theatre, competitions, music performances, film screenings, short film production and training to impart skills are among the many activities planned. Assignments, field work and community projects are also on the anvil.
"We want to educate the students to be good citizens—informed, aware, assertive and responsible," says Kelekar. "To this end, we will prepare a curriculum for the Clubs and also arrange books, literature, and audio-visual material for the Clubs, which will help teach citizenship and civic sense."
The students would also learn about the Right To Information (RTI) Act to prepare reports and expose wrongdoing and to suggest improvements in state functioning. They would be trained to read, view and listen to various media (newspapers, TV, radio, Internet, etc) with an objective mind and to debate, challenge and counter this information and issues in a constructive way.
The young citizens will be trained to conduct committee meetings, public meetings, debates and other events. They will be taken on field visits to various government departments, social organisations, corporate offices, etc.
The passionate Nehruvian also has an eye on grooming confident and ethically minded public servants for the future. "The young ones must learn the basic skills of government administration as a step towards becoming a good public servant of great integrity and efficiency, be it a village Panch, Sarpanch, Zilla Parishad member, City Councillor, MLA,etc."
To achieve all these aims effectively, the youngsters would also be trained in personal skills in communication, to master computer, internet and social media. Public speaking, event management, accounting and documentation are also among the varied skills that would gear up these brand new citizens of a hopefully Golden Age of civic sense in Goa.