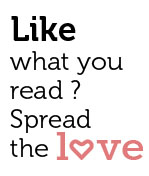 Share
The Downtrodden, The Forgotten, The Brave
Photography by Pascal Mannaerts
Who are these women who captured Pascal's attention? They are not corporate honchos, movie stars or celebrities. These are outstanding Indian women who are fighting against prejudice,  triumphing against all odds and, in the process, showing extraordinary courage.
Belgian photographer Pascal Mannaerts presents an exhibition titled 'Fate Breakers', a series of artistic photographs showing some of our nation's most vulnerable – and noble – women. The exhibition was previewed on May 13 at Alliance Française, Panjim, and was inaugurated by eminent human rights activist and lawyer,  Adv. Albertina Almeida.
This is Pascal's first exhibition India. The collection captures the grit and determination of Indian women who have overcome many odds in the face of stupendous challenges. It includes widows, acid attack victims, low-caste women, sex workers, and others who have faced abuse and tribulations of every kind.
Curiosity and passion have been fused with a profound attraction to the human spirit, testifying to Pascal's undeniable talent. The stories behind his pictures are as interesting as the theme captured on his lens. Spontaneous moments with specific details open an emotive dialogue, his questions creating bridges between people's feelings and realities.
The reticent white-widows of Vrindavan were apprehensive at first about being photographed, but with some cajoling queued up to be in his frame. A day at a beauty parlor, kidding around with the transgenders Amitava and Abheena, who wanted to buy a pair of heels and strut like the "boss"! Both are on a journey of self-affirmation, the acknowledgment of who they are.
Calling themselves 'fighters', not victims of acid attacks, Laxmi, Ritu, Rupa and Sonia have established a movement called 'Stop Acid Attacks'. These and other brave souls are the subject of Pascal's probing lens.
Check out the tale of Manju, a courageous woman who fights all threats and dangers to help sex workers of Shivdaspur district in Varanasi. She runs a school on a boat along the ghats, educating these women's children.
This collection of over 40 photographs took 4 or 5 months to assemble.
Pascal was born in 1978, studied law, and got hooked to travel photography. Blending wanderlust and creativity, he has been recording his travel adventures in Asia, Africa, Latin America, North Africa and Middle East, China, for 15 years.
He got his first digital camera in 2004. "I must tell you that having a digital camera, providing a direct feedback on your clicks taught me a lot. Since then, I always shoot with a digital camera. I do not deform reality. I adjust brightness and contrast and basic things. I sometimes use filters, but honestly I'm not a photoshop monster and I'm not into heavy post production processes," explains Pascal.
Discovering a deep admiration for the Subcontinent on his first visit to India in 2000, he returned for a one-year's visit to SE Asia and India.  He works with asylum seekers in Belgium, mostly women from Asia, Africa and Latin America.
"Travelling and photography have become my passions," Pascal explains. The exhibition is based on women because of his personal affinity for issues women face in society.
"For over ten years, I have traveled around the world with my backpack and camera, getting totally immersed in the culture of each region/ country,  to enable me to portray the 'complete human being' in my work," he adds.
Pascal recently visited Iran, collecting life stories of the people there. He says, "It's an amazing country not many know about, only what they see on TV in the political context. My stories and pictures are of people on a human point-of-view."
With  publication credits in Geo Magazine, Lonely Planet, Le Guide du Routard, among other European magazines, plus exhibitions in Europe and Brazil, this globetrotting photographer with the cool Mohawk  hairstyle and goatee states,  "According to me, the talent of a good photographer is capturing the moment, the emotions and  reality of things that he/she has in front of him."
This exhibition, created for the Alliance Française network, will be touring six cities in India.
On view till 27th May at Alliance Française, Althino, Panjim.