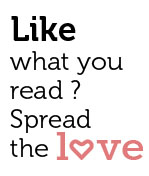 Share
Redefining Vagator
One of the newest and most exciting arrivals in what is fast becoming Goa's trendiest nightlife area, Waters Lounge & Grill in Vagator offers a truly luxury lifestyle experience. Set on multiple levels that has been carved into the Vagator cliff, Waters offers a daytime beach club, a restaurant and grill open all day, a lounge bar and an indoor soundproofed nightclub. The property will additionally introduce a Spa by early next year. Styled entirely and eloquently in white and aquamarine, with plush furniture and hand-picked accessories. On the topmost level at Waters, the restaurant takes precedence. Entry to this beach club from the street is through an indoor Wine Bar reception with a glass face that offers a preview of what lies ahead – an 'infinity sea view'.
A few steps away, wide doors usher out on to the terrace that comprises the al fresco restaurant. The restaurant deck is dressed in a quiet elegance of Mediterranean laissez-faire, with wicker sofas painted in aquamarine and buttery white linens and daybeds as a part of table settings, all shaded with a white muslin roof and wispy drapes.
THE FOOD: The menu showcases world cuisine with a special focus on Mediterranean and European delicacies. Wood-fired pizza is a specialty here, while the grill serves up perfectly broiled meats and the day's catch. For a pick-me-up, the Australian fine coffees and shakes are one-of-a-kind.
THE PARTY VENUE: 3 Dance-floors on Multiple Levels | Indoor Sound-proof Nightclub | Covered Bar & Open-Air Lounge | Pool w/ Bar & Sunbeds
THE LOUNGE BAR: The lounge bar at Waters is an outdoor deck below the restaurant. Carrying forward the design theme of the space, lavish loungers in aquamarine, plush white leather sofas and daybeds make for a relaxed ambiance, ideal to enjoy a drink while soaking in the sunset.
THE INDOOR NIGHTCLUB: The indoor glass-walled nightclub accommodates upto 50 guests.
Note: The Corner is  a regular space where businesses, entrepreneurs and all others with noteworthy projects can 'Strut their stuff'