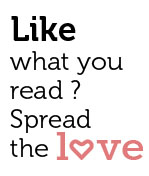 Share
Dear Acaricia May, no rx
I'm a 35-year-old woman who's been married for eight years. We have a pretty good sex life. The problem is my husband has started asking me to watch sex movies with him before making love. I agreed to do it twice, and it was pretty nice. The stuff we did after the movie was a lot more adventurous than our regular routine. The problem is I felt bad about it afterwards. Should he really need a movie to get turned on? Aren't I good enough? Is he thinking about all those other women while we're doing it instead of me? I told him I don't think we should do that anymore because it makes me mad but he says he likes it and wants to keep doing it. What do you think I should do?
Signed,
Confused in Delhi
Dear CID,
Those who don't think there's anything terribly wrong with watching porn might ask this question: If you thought it was "pretty nice" and your love making was enhanced by it, what's the problem? After all, good sex goes together with good marriages, and anything that makes sex better can't be a bad thing, or so the argument might go.
The problem, of course, is that it makes you feel bad. And there's no such thing as a "right" feeling or a "wrong" feeling. You have the right not to watch what you don't want to watch. And any benefit derived from the movie watching could be cancelled out by the anger it causes.
It's fair to ask, however, what exactly is causing your anger. Lots of experts have pointed out that a man can look at a pretty woman and still really enjoy making love to his wife. And sex therapists often recommend the use of movies or other aides to enhance sex lives.
And here's something else you might want to consider. Your husband is asking you to do it together as opposed to locking himself in a room with a computer and a high-speed Internet connection. Many marriages have been hurt by husbands sequestering themselves in such a way.
Now here's the rub, no pun intended. When porn becomes an obsession or interferes with your intimacy, it's a dangerous thing. So if watching these movies becomes a necessity – as frequent as the act itself – you can tell Mr. Hubbie-poo that Acaracia May says No Way!
Even if you both agree to the say-no-to-porn plan, don't forget about the best thing it did for you: The stuff that was "far more adventurous" than your normal routine. Make a mental note, dear CID. Whatever you did, do it some more – movies or no movies!
Love,
Acaricia May
If you have questions about sex, relationships or anything else pertaining to the world of love and romance, write to Acaracia May at acariciamay@goastreets.in
.
.
.