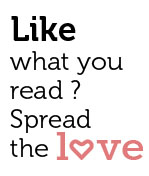 Share
Yes, sale even in Goa
It's not something one would expect in Goa, rx with its high literacy rates and relatively well-off populace.
But there's little doubt that in Goa, too, families are choosing to abort their unborn girl babies.
The best evidence for this is male-female ratio: There are 968 women for every 1,000 men.
True, that's better than the national sex ratio of 940:1,000. Yet while Goa ranks in the top-five bracket when it comes to most social and health indicators, it stands a poor 12th on the sex-ratio count. Below its neighbour Karnataka and also below Andhra Pradesh, which has 24 females more per 1000 than Goa does.
Lawyer and noted women's rights activist Albertina Almeida insists female foeticide "does exist" in Goa.
"There is no other plausible explanation for the adverse and declining sex ratio in the 0-6 year age group," Albertina told Streets.
According to the latest census figures, Goa's male population in the 0-6 year age group stands at 72,669 in 2011 as against 66,826 females. It was a healthier 75,338 males to 70,630 females ten years before in 2001. That means the number of "extra" boys has risen by some 20 percent.
Aware of the problem, the state is giving priority to its flagship 'Laadli Laxmi' scheme, whose aim is to encourage Goans to give birth to girls.
"One of the main reasons for female foeticide is the fact that the parents have to spend money during marriages. The Laadli Laxmi scheme aims to break that mindset by empowering women with Rs 1 lakh at the time of marriage," Chief Minister Manohar Parrikar said, while launching the novel scheme in April.
The scheme has had its critics, including women's rights activist Sabina Martins.
"To get married, dowry is demanded or expected from a girl. Why then does the government not have the same zero tolerance for dowry?" she asks.
Another scheme, Dhanalaxmi, which was announced by the former Congress-led government, deposits Rs 25,000 into a bank account the moment a girl child is born in any of Goa's hospitals. The girl is allowed to withdraw the money when she reaches the age of 18.
Unlike other states, Goa's sex ratio woes don't go way back in time.
In 1900, Goa had 1091 women for every 1000 males, while it reached 960 in 2001.
A Planning Commission of India report released two years ago acknowledges female foeticide in Goa.
"Choice of children is not happening randomly but by means of sex selective techniques and abortions/female foeticide," says the report.
Determining the sex of a baby before birth is strictly prohibited throughout India. But parents interviewed by Streets said it's not extremely uncommon for family doctors to ignore the law and reveal the babies' gender.
Nonetheless, a top Goan health official insists there is no "specific evidence" that Goans are killing their daughters at a pre-natal stage.
Dr. Jose D'Sa, chief medical officer at the state government's directorate of health services, said the Pre-conception and Pre-natal Diagnostic Techniques (PCPNDT) Act, the law that governs sonography clinics in India, is being implemented satisfactorily in Goa, he said.
"There have been no complaints from anybody, either individuals or non-governmental organisations. Other than having seized a sonography machine for operations without renewal of licence in South Goa, the district collectors who are nodal officers for implementing the law, haven't reported any violations," Dr. D'Sa told Streets.
If no illegal sex determination is being carried out as per official records, then how are girls getting born less?
The report 'Status of Women' compiled by the Bailancho Saad, a leading women's rights organisation, attempts to answer this question.
"The use of contraception in the State is as low as 48 per cent, which is the same as the national average of current contraceptive prevalence. This leads to suspicions that the family size is being controlled by means other than contraception," the study notes.
The "other means" is clearly a reference to abortion. And the report cited the Planning Commission's finding that when abortions happen, it's often for females.
Albertina says the government needs to step up inspection and checking systems to book violators in the medical profession to ensure the deterrence.
Some NGOs, says Albertina, are "working quietly" at creating gender sensitivity and consciousness against discrimination and injustice based on gender.
"That is, after all, the root cause that's commercially exploited by the medical business to terminate the female foetus," Albertina says.
Albertina revealed that years back she herself posed as a decoy at a maternity clinic in Margao, to probe whether sex determination was prevalent.
"The doctor readily agreed to determine the sex of the foetus … but that was much before the PCPNDT Act came into force in the country," Albertina said, adding that such spy missions after the law was enacted haven't been very successful because doctors are aware they're being watched. That doesn't mean they won't reveal gender in many situations, however.
The government some years ago did try an innovative move to keep an eye on rogue sonography clinics. Goa health officials tried to replicate the 'Silent Observer', a software first introduced in Kolhapur, an agricultural district in Maharashtra, to curb sex determination.
Back in 2001, Kolhapur had a dismal sex ratio of 839 females per 1000 males. The sex ratio in Panhala, a rural sub district of Kolhapur, was even more shocking at 795:1000, compared to the national average of 933:1000 in the same year.
Then the Silent Observer software was installed in all 200 sonography clinics in the district. The software monitored sonographies and grabbed video images and audio of examinations. The data was regularly monitored by the district administration, which could now keep an eye on rogues who kill female foetuses.
Within a year the Kolhapur sex ratio bettered from 839 to 848 females for a 1000 males.
But Dr Jose D'Sa now says that implementation of the Silent Observer is on hold, pending queries from the central government.
"The Centre has told us that it is yet to assess the performance of such programmes in Kolhapur and other regions of the country before it can give its nod and finance the plan in Goa," Dr D'Sa said.
It seems fast approval of the scheme could help save Goa's unborn girls.
.
.
.