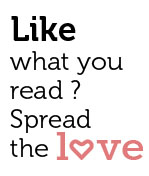 Share
Must Look Elsewhere for Fish
Almost every angler has a story about a rawas or the Indian salmon he has hooked.
The sum of Anjuna's John D'Souza's story is that sometimes smoking does help. His cigarette saved his right thumb.
A decade ago, John hooked a rawas at the Chapora jetty on a cold October evening. After a few moments of fidgeting, ailment the rawas did what it does best. Run. As the powerful fish raced through the still water in the Chapora bay, clinic the fine but tough nylon thread spooled out of the spindle. The loose line wrapped itself around John's thumb, threatening to sever it from its base and cutting through skin down to the bone.
John, who was smoking a Gold Flake regular at the time, had the presence of mind to press the cigarette's flaming tip over the line and into the flesh to cut the nylon cord.
Since that tryst, John hasn't netted any more rawas's in Chapora. "I don't think there are many left," he says.
The amount of fish in the waters off Goa is shrinking at an alarming rate, with the overall catch falling by 20 percent in the past seven years alone. In a shattering development, Goa, long synonymous with the ocean and all things marine, must now look to other states to satisfy its local demand for fish.
In Panjim, veteran angler Devidas Uskaikar also believes that the rawas has gone missing.
"I used to catch at least one two-three kilo sized rawas almost every month until about 10 years ago. Today, it's a miracle if I catch one the whole year," Devidas, who regularly fishes off the Campal-Miramar stretch of the Mandovi river, told Streets.
The rawas is not alone in its scarcity.
Other small-to-mid-size fish like the tamuso (red snapper), chonak (white snapper) and the paloo (a rock fish) have dwindled in numbers. Other popularly consumed species like mackerel and sardines could be the next to exit.
"It is both due to natural causes like climate change, decreased dissolved oxygen (in the seas) as well as man-made (problems) like overfishing and increased level of pollutants," says Dr Baban Ingole, senior marine scientist at the National Institute of Oceanography.
Smaller sea life like mackerel, sardines and even prawns, the scientist says, are particularly vulnerable once the quality of sea water suffers.
Victor Gonsalves, a former legislator, headed a fishermen's collective in Panjim for nearly a decade. He believes that pollution caused by indiscriminate discharge of industrial effluents into Goa's rivers and sea has adversely affected fish breeding.
"Some of these varieties of fish like sardines and mackerels come in shoals to coastal shallow waters for breeding in the early monsoon season. They encounter polluted waters, which affects their breeding," says Victor, echoing Ingole's concerns.
And as if pollution wasn't bad enough, the toxic waters have begun to attract huge swarms of predatory jelly fish, which are now scaring small fish away from their traditional habitats.
"What happens is that both the jellyfish and the big fish prey on the same diet – which is smaller fish and fish larvae. So if you have jellyfish consuming the prey of the larger fish, the latter will also disappear because of food shortage," Ingole says.
The fish shortage is felt far more at home than elsewhere. That's because while the overall catch has dropped drastically, exports actually rose. It's little wonder the government has come under fire for allowing overfishing off Goa's coast.
 The catch off Goa in the financial year 2010-11 was 88,771 tons, but the number slipped down to 80,687 in the subsequent year.  In 2005, Goa had netted over 100,000 tonnes and in 2007, 94,255 tons.
That's a 20 percent drop in the past seven years.
Contrast this with the export figures.
In 2007, Goa exported 17,531 tons, in 2008 the exports rose to 21,434 tons and in 2009 they touched 27,009 tons, automatically shrinking the tonnage of fish available in the local markets.
With the conventional fish catch shrinking, Victor says that trawler owners have started dredging the seas (sweeping the sea bed) for certain species of fish that are in demand abroad but have little following here.
"Operations are getting difficult. Trawler owners are now changing track and going for bulk fish varieties that find demand in the international markets," Victor says, adding that volatility of the fish trade in recent years has edged him out of the trawler business.
The new fish hauls include cuttlefish, large catfish, kapshi variety of prawns, tuna and squids, which are chased and fished with precision, using wireless communication aids, global positioning systems and sonar fish-finders.
The local demand for the conventionally consumed fish is now met by supplies from across the border, namely Karnataka and Maharashtra. The large mackerels which have been a regular feature in Goa's fish markets over the last few years come all the way from Vizag, located on India's eastern coastline.
According to Ingole, urgent steps need to be taken to prevent the overkill of fish off Goa to feed the tourism industry. A check on effluents being pumped into the sea and strict implementation of official fishing cubs is needed to allow scope for maintaining replaceable levels of fish population. Fishing is banned during a 45-day breeding season each year, corresponding with the monsoons.
Goa might just have to resort to aquaculture, or artificial breeding, to counter threat of fish famine.
"Some of the species like shrimps, mussels and oysters from aquaculture are already in high demand. If the technology is developed and extended for marine fish culture, Goans need not alter their food pattern," says a fisheries department official who didn't want his name used because only his boss is authorized to speak to reporters.
Even if it finds ways to get fish elsewhere, Goa must still save its seas and the precious life they harbour.
.
.
.