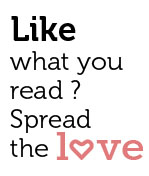 Share
If thought this genre was boring, link think again
Unlike in decades past, illness documentary movie making is red hot these days, with growing interest among viewers and moviemakers alike. This genre has emerged as a means to not just document cultures, events or facts, but also provide 'intelligent' entertainment. Here's a look at some documentaries that have placed the spotlight on the various shades and hues that colour Goa. Happy documentary days to you, dear reader.
Dances of Goa
The newest entry on this list, Dances of Goa is based, as the name suggests, on the various dance forms of Goa. Made by Nalini de Sousa (Managing Director, Lotus Films), the movie documents at least 13 indigenous dance forms across the length and breadth of the state, performed by locals in their village settings. It was placed 11th at the Palace Film Festival in Bulgaria, and even won the Audience Award. It was also selected for the International Festival of Films on Tribal Art & Culture in Bhopal. This is the first time that a documentary produced in Goa has received so much international exposure. (Way to go, Lotus Films!) The movie features lesser-known dance forms like Fugdi, Mando, Ghode Modni, Bonvaddo – some recorded for the first time on camera. You can buy the DVD at Rock and Raga, Broadway and Mandovi Bookstore. It's also available online at www.lotusfilmgoa.com.
Last Hippie Standing
Folks, this is a really good movie, and probably the most well-researched one on the founding fathers of Goa's hippie culture. Made in the early 2000s by German filmmaker Marcus Robbin, this movie takes you on back to the late '60s-early '70s when Anjuna and Arambol had just been discovered by the West. Watching this movie, it's hard not to think that Goa's Tourism Department owes at least something to the people who first appeared out of nowhere in Goa and settled across the state. The movie features images, videos and interviews of 'famed' hippies like Goa Gil and Cleo Odzer who explain in detail how Goa's charm made them give up their city life. A lot of old footage from the '70s (courtesy Cleo Odzer's Super 8 camera) can be seen – stuff that has not been documented anywhere else. The vibe of the early hippie days is very well captured. Although technically not the best, Marcus Robin did a great job on the research bit. Whether this be your subject or not, Last Hippie Standing is a great documentary on an important part of Goan culture and history. You can watch it at Marcus Robbin's YouTube channel: http://www.youtube.com/user/MarcusRobbin
In Search of Abbe de Faria
In Search of Abbe de Faria is an informative movie about one of Goa's greats. It covers a wide range of facts and speculation on the famed hypnotist whose life was (and still is) more or less a mystery. The movie states known facts, while tracing the mysteries surrounding Abbe de Faria's life – for example – how he contributed to the field of psychology. Through generations, experts have credited him for bizarre inventions like the '100 Square Chequerboard' and have claimed his presence in historical events like Storming of the Bastille. The elaborate details can get a little tiring and aren't very creative. Nonetheless, the movie keeps you interested with a good structure that builds suspense and provides a lot of information. Movies like this need to be promoted more so that the legacy of Goa's greats can be made available to the younger generations. The movie lists all the fiction and nonfiction work based on de Faria's life. You can watch it at http://www.youtube.com/watch?v=2mdL24UOXVs.
Post Military Trip
Post Military Trip focuses on Israeli youth who, after mandatory military service, start flooding Goa in stupendous numbers for their love of trance music. The movie is very well shot, technically the best on the list, and shows how a nation of youngsters is ready to travel miles just to have a good time. Shot in interview format, it gives an in-depth look into the minds of a generation that is escaping the harsh political reality of war and creating a subculture – an alternate reality – comparable to the hippie culture emanating out of the US during the Vietnam War era of the '60s. A five-minute trailer can be found on YouTube, but looking up the entire movie can be a little difficult. With some additional web digging, however, you should be able to get your hands on it.
Contacto Goa
Here's another one from Lotus Films. Contacto Goa is a series of documentaries covering all kinds of topics on Goa – heritage, architecture, music, Bollywood, villages, spices, rivers and languages. Produced over 75 episodes for the Portuguese channel RTP, this series is an informative documentation of the rich culture and legacy of Goa. It taps into topics that have never been shown in the documentary form before and features interviews with a lot of well-known Goans. Watch them speak on their respective subjects, episode-wise, on the website www.lotusfilmgoa.com.