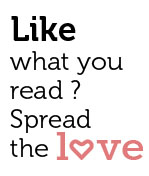 Share
The Goa Streets Anniversary
Welcome to the first anniversary edition of Goa Streets, prostate and thank you for helping us celebrate our birthday! This has been a truly incredible ride for us, viagra 100mg and we are very grateful to all our readers, advertisers, subscribers, sources, vendors, partners and so many others who have helped us establish and maintain this exhilarating project called Goa Streets. Starting with our flash mob a year ago, when we brought together 100 young people from across Goa for a surprise dance on the Dona Paula jetty that now has nearly 120000 hits on YouTube, we have tried our best to do things differently. Over the past year, we have been involved in a great many projects, from the flash mob to our media partnerships with such ventures as DesignYatra, IFFI, the Nightlife Convention and Art Escape, to a number of unusual performances and events we have brought to Goa, including Monsoon Whisky Nights, Belly Dance Saturday and a series of performances by the DJ/Percussionist Duo Hamza & Manu Idhra.
Of all our activities, none is more important to us than our journalism. Over the past year, we have worked diligently to bring you a different kind of reporting and writing, one that scratches beneath the surface, takes a step back and tells you not just what has happened by why it has happened. Among our stories that broke new ground were pieces on child sex trafficking in Goa, a story on Goan men fighting for custodial rights of children, a story on the outstanding inventions of young Goan innovators, our piece featuring the first-ever interview with the 'last King of Goa,' and our stories looking deeply into the lives of prostitutes and transgender people in Goa. We have provided the real story behind the explosion of social media in Goa, uncovered Goa as the jazz capital of India and offered precise, moving commentary on the phenomenon of rape in India. We told you how the once crime-ridden red-light district of Baina has been reborn, how Goan women are overcoming mental illness and how Palolem beach has joined the ranks of the world's top party beaches. 
Is it easy putting together a newspaper week after week for 52 weeks? Of course not! There have been challenges to overcome, hurdles to pass and bumps along the streets. But we are very grateful to be part of this community and to provide a valuable service to both Goans and visitors to this wonderful state, revealing everything you need to know about what there is to do and see here every week and shedding light on a great variety of interesting topics. We're especially proud of our website, www.goastreets.in, and the pioneering work we've been doing in the field of social media.
We'd like to give a very special thanks to the talented and devoted people without whose dedication Goa Streets would not be possible. Here we're talking about our writers, editors, sales staff, distributors, designers, assistants, drivers and other staff members who come to work every day armed with enthusiasm, open hearts and an unbending commitment to our shared mission. Thank you all!
And we are especially grateful to you, the reader, for enabling Goa Streets to reach this important milestone. It's been a year, and the fun is just beginning.  Stay with us!
Marisha Dutt and Steven Gutkin