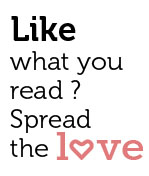 Share
In Goa, if you are a former chief minister's son, it doesn't mean you won't get extortion threats.
Ask Sameer Kakodkar.
In addition to being a real estate developer who wears many other hats in the business world, he is the son of Goa's first and only woman chief minister, Shashikala Kakodkar, and the grandson of the late Dayanand Bandodkar, arguably the state's most popular leader.
But none of that has protected him from what he says is a boldfaced extortion attempt.
A real estate firm in which Sameer is a partner has been asked to shell out Rs 15 lakh as protection money for the 'smooth functioning' of a construction project, according to a complaint Sameer filed to police in October.
The complaint to the Old Goa police station accuses Zanito Cardozo, a 24-year-old man from Santa Cruz, near Panjim, and Rahul Tendulkar, an alleged accomplice, of trying to extort the money from his firm Goldbeam Developers over the last several months.
The complaint, registered as a First Information Report (FIR), says Goldbeam was threatened with the disruption of the real estate project in the Santa Cruz area and physical harm if they did not cough up the money.
Part of the threat was carried out on October 22, when a few toughs beat up two of the firm's construction workers, Ramlal and Gopalraj, according to the complaint.
In the dead of night at 1.30 am, two assailants, S Pujari of Santa Cruz and Selly Gonsalves, a resident of Vaddy in neighbouring Merces village, descended on the site and went on a rampage, beating up Ramlal and Gopalrai, both natives of Jarkhand, the complaint said.
The duo said they were working for Zanito, the complaint alleged.
Zanito received "anticipatory bail" from north Goa's Sessions Court in late October without spending any time in jail, and in his application for bail he denied any wrongdoing, according to court records.
Efforts by Streets to reach Zanito for comment were unsuccessful.
Sameer Kakodkar and his partners – Raghu Shetye and Rajesh Salgaonkar – rushed to the site the night of the alleged attack and informed the police.
"I went to the police because I thought this sort of criminal activity needs to be exposed. I don't know why the police are so passive in their response to my complaint," Kakodkar told Streets.
 The Old Goa police booked the attack complaint under the relatively lenient section 151 of the Criminal Procedure Code, which deals with breach of public peace and ignored the more serious crime of criminal trespass.
Sameer's partners Raghu and Rajesh were put through a greater ordeal than the alleged assailants, Sameer said. They had to visit the Old Goa police station several times to have their statements recorded, he said.
The police then produced the duo before Panjim's sub-divisional magistrate, as is routinely done with vagabonds and others causing nuisance in public places. They spent many hours answering questions, and suffered what they said was less-than-cordial treatment from a bureaucrat handling the case.
"He was extremely uncouth," Kakodkar said, adding that when he tried to explain the violence and extortion threat, the bureaucrat snapped back saying, "'I know my job. Don't teach me how to do my job.'"
Umesh Gaonkar, the Deputy Superintendent of Police who heads the Panjim police sub-division and supervises the Old Goa police station, told Streets that the case is under investigation.
Pointing out that Zanito has been granted anticipatory bail in the case, Gaonkar said his men will do what it takes to gather evidence and prosecute all those involved.
But more than a month has elapsed since Kakodkar filed the complaint and there's been little or no progress.
Gaonkar, the deputy superintendent of police, denies a commonly held view that Zanito is the emerging lord of Goa's gangland.
"He's there upfront at the skirmishes he propagates. It's not what warlords do," Gaonkar said, explaining that the true big guns in the underworld don't appear at the scene of events as often as Zanito, but rather have others go for them.
Zanito has had several run-ins with the law since 2005, when he was just 17 years old. He is still undergoing trial for double murder in a 2009 beach brawl that killed two members of the "Miranda" gang.
 Police have also accused him of orchestrating the attack on another alleged gangland competitor – Gallu – who was killed in a broad daylight attack at Miramar beach in 2011.
Yet another incident that brought him into the public glare was an attack on social activist Aires Rodrigues in 2008. Zanito has been charged with leading the gang of teenagers that attacked Rodrigues with swords and knives at a Panjim eatery. Arrested and booked for 'attempt to murder' under section 307 of the Indian Penal Code, he subsequently got out on bail.
Zanito has other cases against him in various courts for crimes ranging from assault to attempted murder.
Zanito's latest endeavour is providing physical protection to politicos, delivering bouncers and security personnel to a number of top politicians.
Zanito's plea for anticipatory bail explicitly denies that he's made any monetary demands from either Kakodkar or his partners.
 Their bail plea also flatly denies any links to the October 22 incident.