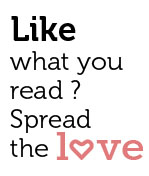 Share
They were once the secure underbelly of a province seething with religious intrigue and slippery statecraft. The scores of mysterious tunnels and caves which riddle Goa's nether-scape may lie silent and gloomy now, search but once they were the lifelines of safety for the region's high and mighty.
No one knows for sure exactly how many caves and tunnels Goa has, or the extent of their reach. But it is clear they are not only underexplored, but also underrated.
Prajal Sakhardande, who teaches history at the Dhempe college in Miramar, tells a story about the sultan of Bijapur, Adilshah, who used an underground tunnel to reach his mistresses from his summer palace located on the banks of the Mandovi river.
Under the cloak of darkness and guided by the flickering light of a torch bouncing off the tunnel's walls, the mighty Adilshah thus responded to his love urges.
Adilshah's palace in Panjim has an underground tunnel leading to the Fazenda building, which housed the harem of the ruler," Prajal told Streets.
Adilshah's passage of passion is now an ugly hole, blocked by a broken stone wall. And the Fazenda building which so excited and charmed the Shah with its harem girls, now serves a more boring purpose as the Goa government's accounts department.
Adilshah's love tunnel in Panjim is just one example. There are many others dotting the Goan countryside.
Many of these underground passageways have collapsed. Others remain intact, but have been closed off by the authorities. Incredibly, hardly any of them have been explored by archaeologists – even though they are screaming out to be examined.
Manguesh Deshpande, an official with Goa's archaeology department, played down the need for exploration, saying the caves and tunnels are too few and shallow to matter much. However, that position is not shared by a number of historians and cave enthusiasts, who lament the absence of an aggressive push to study the passageways.
"Tunnels are not just ordinary holes in ground," says Sanjeev Sardessai, a devoted aficionado of Goan caves. The lack of scientific study and an absence of systemic interest will only ensure that the relics of this underground world will stay buried, he said.
Sardessai calls himself an amateur historian. He is eager to clock a few miles on his odometer when he hears tidbits about these mysterious underground mazes and discreet caves, like the 3rd century BC caves in Rivona he recently visited.
"The Rivona math caves were meant for habitat and meditation. It is said a Buddhist monk Punna meditated here," Sardessai explains. He puts the number of caves and tunnels in Goa at 170, even though Prajal believes the number is closer to 30.
Goan historian Rohit Phalgaonkar says it's simply not known how many there are, and that there is a great need for further exploration.
Punna was one of the early Buddhists who brought the religion to Goa. Sardessai says the name of the village Rivona, in south Goa, was derived from the Sanskrit words Rishi Vana, or forest of the sage.
Another Goan village called Lamgao, in Bicholim some 30 kms from Panjim, has caves cut in sheer rock and owes its name to Buddhists Lamas, who lived in these caverns when they landed in Goa to preach the word of the Gautam Buddha.
Sardessai says that tunnels were once passports to security in an age when conflict and death came suddenly and without warning. Secret and secure tunnels were often the only difference between a brutal death and escape to freedom.
"Tunnels were used to as escape routes by religious and fortified institutions. For example the Rachol seminary has a tunnel which was used as an escape route. Same is the case with the Chapora fort. It was built with an underground tunnel in order to help people escape during a siege," Sardessai says.
What else could explain a tunnel near the Jesus Nazareth Chapel in Siridao, which lies in ruins today because of cave-ins inside the hollow? According to Prajal, legend has it that the tunnel joins another tunnel leading to a cave in Chicalim village, located on other bank of the Zuari river.
According to one folktale, a priest and a dog went to explore the Sirida tunnel. The dog returned but the priest never made it back, narrates Prajal.
It's not just kings and rulers who were obsessed with tunnels. The 17th century Rachol seminary, a formative institution for Roman Catholic priests, had secret underground passages. So did the Santa Monica Convent in Old Goa.
But amidst these stories, folklore and historical references, Goa's network of underground tunnels and caves appears to have been damned to the dungeons, when it comes to official speak.
Deshpande, assistant superintendent at the Department of Archives and Archaeology, said that out of all the caves in the state, only a "seven to eight" are under the protective umbrella of his department.
When pressed on why no research or exploration had been conducted on the tunnels, which could be invaluable warehouses of historic information, he seemed to acknowledge that there was a time he cared more.
"I used to explore these caves. I had gone to the St Jacinta island cave with a torch but it was half collapsed," Deshpande said.
All the more reason to keep searching.