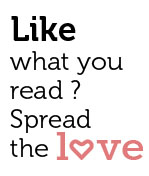 Share
The 51-year-old proudly waits for her granddaughter to perform on stage. In the green room, see she combs the teen's hair and dresses her up with a motherly indulgence. In her neatly draped white saree, Sara looks like an unassuming nurse just out from an eight-hour shift.
But, a nurse she is not. Sara has been a prostitute for the past 24 years.
Her four children are unaware of how their mother earned the money to bring them up. But, Sara seems unperturbed.
It is evident that she has a clean conscience and no qualms about a profession that she says came to her rescue when the rest of life failed her as young single mother. Today, even as she continues to service up to 5-6 clients a week, Sara looks perfectly comfortable in her skin.
"I am grateful to the woman who got me into this line," says Sara, a name used only for this story so that her family stays blissfully uninformed. "Sometimes, I wonder how I would have made ends meet by toiling as a construction labourer, a vegetable seller, or a house maid."
These are the different stints Sara took up after her husband's family, accusing her of an extramarital affair, kicked her out of the house.
For some time, a distraught Sara even stayed in bushes by the roadside, working as a day labourer at a construction site. This is when the biggest tragedy of her life occurred, and Sara fights back tears as she recalls it. A seven-month-old daughter she kept with her on the roadside fell ill from lack of food and water, and eventually died.
This is when a new path suddenly came into sight.
"It was late evening and I was waiting at the bus stand (near Margao) to go to Mumbai. A women standing beside me said the last bus had left. She told me to rest at her house, which was quite close, and catch the first bus in the morning," Sara recalls.
She says she was young, confused, tired and hungry, and simply followed the woman. Eight men were partying at the woman's house when they reached.
"I found something amiss, but she told me not to worry and said, 'They are just friends,'" Sara recalls.
Her memory of what happened next is somewhat hazy. There may have been alcohol or drugs involved. All she remembers is that she fell asleep and that she woke up next to a strange man who was groping her. She screamed as she realized she was nude.
"The woman ran to my room, calmed me down and put two Rs 100 bills in my hands. At that time, my mind somehow changed. I slogged all day long and barely got Rs. 60. Here, I was simply selling my body and getting three times the amount. I gave in," recalls Sara.
Sara went through with the act, her initiation into the world of prostitution.
The next morning, Sara returned home after having breakfast with the woman and her friends. She is still in touch with the madame who brought her into the profession.
At home, Sara told her kids that she worked as a house maid. Which, in fact she did.
"It was a good cover for me. I earned Rs. 1500 from working at three to four houses, and another Rs. 1500 by sleeping with men. It worked well for me," she tells.
Just twice in her two decades of sex work was Sara caught. When asked how her children managed without her when she was behind bars, Sara says she had her neighbours to thank.
"My landlady was very understanding. I told her, and my neighbours, that if I ever don't come home, assume I have been caught and take care of my kids. And I also told my children every day before leaving home not to worry in case I didn't return. 'Sometimes I might get caught up in work and not return home, you must manage without me,'" I would tell my kids.
Today, all the policemen in the Madgaon area know and respect her, she claims.
"They like me for the work I am doing with the NGO. They ask me to spread the word," she says.
The word Sara spread was "AIDS." Seven years back, she joined hands with a government-aided NGO to spread safe-sex awareness in red-light areas of south Goa.
"I never ever worked without a condom. Even if someone is willing to pay Rs. 1 lakh, I won't do it if he refuses to wear a condom. So many of my peers died of AIDS, but I am still going strong. 'Never do it without a condom, I tell other women,'" Sara says.
Out of the 467 HIV cases detected in 2012 in Goa, a whopping 440 were transmitted by unsafe sex, according the Goa AIDS Control Society. Sex-workers fall in a particularly high-risk group.
Government officials said there could be anywhere between 3000 to 3500 prostitutes in Goa.
However, Arunendra Pandey, the founder of an NGO that runs a laundry employing former sex-workers, believes the actual figure to be many times more. He said that getting hold of precise statistics is next to impossible, as there are also a large number of people from outside who come to Goa for sex work in the peak tourist season.
Sara follows what she calls a strict professional code. She never entertains idle talk with her clients and leaves "as soon as the business is done." With a little probing, she divulges more information:
"Look, I charge Rs. 150 for five minutes. The deal is clear; if he doesn't come in five minutes, he has to pay me another Rs. 150 and I will try again. And, never without a condom," she says matter-of-factly.
Today, Sara has built a four-bedroom house for herself, and gives a room to let. She considered retiring a year back when she left for Dubai to work as a house maid. Medical tests detected diabetes and she had to return to India within a month. On her return, she began sex work again.
She smiles when asked if she plans to give it up.
"My first priority is to get my son married. Next, I want to send him abroad. Till this happens, I will keep working. Till I have money, people will respect me. Otherwise I will be out on the streets, begging. So, I will work."