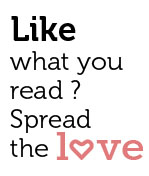 Share
Crispy Pork Belly
Now This Is Romance! And unbelievable food…
Yes, you read right. We purposely chose the word "unbelievable" to describe the culinary experience we had this past week, sales when the two of us were invited to sample the creations of Chef Edridge Vaz at Casa Sarita, the Goan-inspired restaurant on the grounds of the Park Hyatt Goa Resort & Spa. Before embarking on the drive South from our home in Reis Magos, our expectations were already quite high.  The Park Hyatt does good food. We knew that. We've experienced it repeatedly. But we had no inkling of what was in store for us this particular evening.
Let us state it flatly. Chef Edridge's contemporary take on traditional Goan dishes was nothing short of spectacular – easily one of the best meals we've had since arriving on these Goan shores three years ago.
Between the two of us, we've lived in the following countries: U.S., India, Singapore, Indonesia, Israel, Venezuela, Colombia and Spain. For us, food is something of a religion – and we're on a constant quest to find the best eating establishments no matter where we find ourselves.
Meals like the one we ate at Casa Sarita are the reason people frequent restaurants. It's because it would be impossible to recreate anything even remotely similar at home.
The best example of what we're talking about is one of the main courses on our table: The Crispy Pork Belly with Vindalhoo Jam and Rawa Sanna. It takes several hours to prepare this dish, as confirmed by the chef – and the results are, well, unbelievable. Pork just doesn't get any better than this. The original flavour of the meat is intact, with a thin and crispy outer crust and an inside that is meltingly tender. We don't care if you live in Arambol or even Maharashtra. It's worth the trip down south for this dish alone!
There are two menus at this highly romantic restaurant that evokes the style of an old Goan home, replete with black-and-white mosaic flooring, elegant chandeliers, high ceilings and windows with mother-of-pearl shells. One menu – a new addition for Casa Sarita – displays Chef Edridge's contemporary creations, and the other menu is for his straightforward traditional Goan dishes that taste like they could have been made by somebody's grandmother (albeit, a granny with significant culinary prowess!).
Both menus feature delightful offerings, but our recommendation – if you're in the mood for something truly different – is to focus on the contemporary. Unless you're in the mood for comfort food, in which case the traditional would fit the bill better.
Our evening at Casa Sarita started out with a selection of Chef Edridge's Rissois – a kind of Goan samosa with various fillings, including pumpkin megol, vegetables, mushroom Xacutti, rawa fried kingfish, lamb Xacutti and chicken Cafreal. They were all scrumptious, but the one that stood out above the rest was the Rissois Lamb Xacutti.
Alle Belle Parfait
Next came the soup. Marisha took one spoonful of hers and Steve one of his, and a polite but perceptible utterance of joy departed our lips. We were surprised (pleasantly) by the extraordinary subtlety of the flavours. We had spent time in New England, so we knew the soup with prawns had to be classified as a bisque, but this one had coriander, peppercorn and an unmistakably Goan twist. It was delicious. Same goes for the potato and spinach soup with Kalamata olives. Kudos to the chef!
The other main course, the Sea Bass Fillet in Acrid Lemon Curry with Goan Rice, reflected the same amalgamation of traditional Goan flavours with a contemporary chef's touch and a minimalist presentation. No, this ain't your typical Goan fish curry rice, but it did give us an entirely new perspective on what Goan food can be (by the way, Chef Edridge is a born and bred Goan boy from Chorao and, true to his roots, does very much love fish curry rice).
By now we were getting quite full, but that didn't stop us from digging into two selections from the traditional menu – the Chicken Cafreal (pan seared chicken marinated with coriander and green chilli masala) and the Pork Vindalho (pork cooked in spicy toddy vinegar gravy). If your Goan grandmother is no longer with us, or too old to cook, or perhaps too busy partying with her gray-haired friends, these dishes are for sure the next best thing!
Quail Cafreal
Finally, the desserts. Chef Edridge took the liberty of serving us the Alle Belle Parfait, the Port Wine and Jaggery Sabayon Served with Crispy Coconut Puffs, and the Chocolate, Fenny, Cashew Nut and Coconut Brownie. After a meal like the one we had just finished – plus some very fine wine – the previous barely perceptible utterance of joy turned into something more akin to a squeal. Yes, these desserts were that good.
Now when you come to Casa Sarita, you have the choice of eating inside, where you can witness the interactive show kitchen decorated with jars of home-made pickles and spices. Or you can choose to sit outside at the Village Square, with its live performances, fountains and cool ocean breezes. Yes, all of this is taking place on the shores of the Arabian Sea. Talk about romantic!
•     The Food: Delightful Goan fare, both traditional and contemporary
•     The Ambience: Goan, Indian, Portuguese and Highly Romantic
•     The Service: Five-Star Resort With Five-Star Service
•     Something Special: The Crispy Pork Belly. Do not die before you try it!
•     Contact: Arossim Beach, Cansaulim, South Goa, India, 403 712
    Tel: +91 832 272 1234
    Fax: +91 832 272 1235