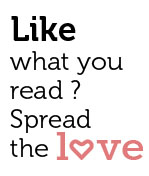 Share
Dumelina Mascarenhas e Rodrigues
The Story of A Goan Centenarian
She never misses her shot of feni before dinner. She rubs coconut oil on her skin every morning. Her eldest child, were he still alive, prescription would have been 80 years old now. Her husband died more than half a century ago, price and she's been the backbone of her family ever since.
With five surviving children, 13 grandchildren and 12 great grandchildren, Dumelina Mascarenhas e Rodrigues, born a century ago, remains an incredibly strong, deeply caring and rigorously principled woman. At 100, this daughter of Goa is still as tough as nails – and an inspiration to her children and all others who know her.
"Help each other," she regularly admonishes her offspring. "Help each other."  It is her desire and her mantra – based on a stalwart belief in the primacy of love.
The delightful Dumelina is now hard of hearing and, after a fall last August, wheelchair-bound. Her days conjuring magic in the kitchen are behind her.  But if a person's actualization can be judged by the depth of the admiration she elicits from others, especially her children, Dumelina gets an easy, unequivocal A Plus.
Her son Francisco, who is 75 years old, and his brother Laureante, who is 65, spoke of their mother with great reverence. I could sense the profound sentiments they had for their extraordinary mom.
"I was 24 years old when my dad passed away. For 51 years, she worked hard and made many sacrifices. She taught us how to cook, work hard and plant trees," Francisco says.
Adds Laureante: "We are grateful to what our mother has taught us … She is a great woman, a strong woman and a woman of discipline."
As I visited Dumelina's home in Colva, I sat down on the family's sofa and the first words I heard were from her. She asked her sons in Konkani, "Konn ielam? – "Who has come?" As her sons introduced me, I muttered in Konkani, "keshi asa?"  – "how are you?" – but I don't think it was loud enough for her to hear. Later when she observed me taking notes, she asked her sons, "Tem kitem boroita?" – "What is she writing down?" I was taking notes, of course, so that I could tell her story.
Dumelina Mascarenhas e Rodrigues, was born Jan. 11, 1915 in Assolda, the youngest of eight siblings. With 5 brothers and 2 sisters, she is the only living sibling. Her husband Remedios Rodrigues, who made his living on ships, died of a heart attack in 1964. She was forced to hold two jobs to make ends meet and raise her 6 children.
Dumelina worked in the fields, and carried baskets of coconuts for landowners. She carried a bowl of the rice dish Kanji from home when she toiled in the fields.
"I rate her No. 1 for love and affection. She considers all her children as equal. If it hadn't been for her, I would have become a vagabond. I was in boarding school after my dad passed away. With Francisco's help, I did my accounting." explained Laureante.
Her children are Francisco, 75, Augustino, 71, Laureante, 65, Blasio, 61, and Joanita, the only daughter, who is 67. The eldest, Calisto, died in 2009 at 74 years old.
Dumelina's children, grandchildren and great grandchildren all affectionately call her Mai, or mother. Her 13 grandchildren include seven boys and six girls. The eldest is 47 and youngest is 14. Her 12 great grandchildren include four boys and eight girls, with the eldest great grandson being 16 years old and the youngest just 14 months.
Though Dumelina is soft-natured, she was a strict disciplinarian. If her children were not on time for Rosary or their meals, she would pour water in their rice. Laureante said, "That taught us good manners."
Dumelina has always been healthy. Laureante remarked, "I do not remember her falling sick. She has never been hospitalized; she just visited the doctor for a few complaints. She has not taken any medicines."
Dumelina rubs coconut oil on her body every morning to keep her skin well nourished. She never misses her cup of hot water after every meal. Though she has never eaten chicken, beef and mutton, she likes to eat pork and, of course, fish. A small feni is a must before she has her dinner.
She used to churn out delicious dishes until recently when she decided to retire from the kitchen. Laureante said, "She was very quick with her cooking. She loves admas (pork dish)."
Francisco added, "Though it was simple food like rice, curry, chapattis, pez, tizaan, attol, and koiloreo, we miss that."
Her diet has not changed much over the years. Waking up at about 9 am, she has biscuits and tea for breakfast. Her lunch consists of Goa's staple diet – rice, curry, fish and vegetables. With an evening cuppa with biscuits, Dumelina prefers to go light with her dinner – pao (bread) and vegetables.
She is quite fond of her afternoon siesta and when she is up, she likes to sit out watching people passing by.
This 100-year-old has always loved wearing sarees. Many of them are now worn by her granddaughters and great granddaughters.
Her centennial birthday celebrations kicked off with a thanksgiving Mass at Our Lady of Mercy Church in Colva at 12 pm. With the church full of people taking part in the celebrations, the fully lucid Dumelina gave her blessings to everyone. The service was followed with a reception for a crowd of 800 in the Church hall.
Laureante said, "She was very happy cutting the cake." He added that his mother's 90th birthday, 10 years ago, was celebrated at the budget resort he owns in Colva – La Ben.
"Nowadays, most people live unhealthy lifestyles. Bad food habits, lack of exercise, greed for earning a quick buck, many tensions … are leading many to their death graves," continued Laureante.
"Until last year, Mai was okay. She could walk. Unfortunately, she had a fall last August and today, she is in a wheelchair," commented Laureante. Still, her zest for life, stamina and belief in humanity's better angels are intact.
I, and the rest of the team at Goa Streets, wish Dumelina good health, continued happiness and many more years!