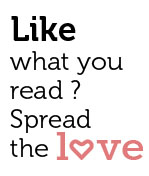 Share
The summer of 2020: After an exciting game of beach football, I am sitting by the sea, shop watching the sun set. The water recedes suddenly; shouts of a tsunami create a stampede. To my horror I see no water, but a huge wave of rotting plastic bags that rises from the sea bed and drown us all. I wake up sweating and panting for breath. It was a nightmare but the suffocation seemed real.
Most sections of the globe have warmed up to the idea that plastic is indeed lethal. Scientific stats show that 100 million tons of plastic have entered the world's oceans and it doubles every three years. Plastic has been a nuisance and a major issue of solid waste management, owing to its immortality and indispensability.
Plastic is eternal because it does not dissolve. Rather it breaks into tiny pieces and stays there for up to 1,000 years, contaminating soil, waterways and oceans. The United Nations Environmental Program (UNEP) in June 2006, stated that "over 46,000 pieces of plastic litter are floating on every square mile of ocean today."
Almost every piece of plastic that we have made, used or thrown away in any of our lifetimes, is still here on this planet and will be here for centuries to come.
Different parts of India are starting to wake up to the threat. Use of polythene bags and plastic bags has been banned in Kodaikanal since November 24. The Hill Station's District Collector justified the move as a measure to prevent degradation of the environment.  Hotels and other commercial establishments have been ordered not to use plastic bags. Vehicles going to Kodaikanal are now reportedly checked at Kamakkapatti and polythene bags seized. The tourists are also urged to bring food and other items in paper bags or some other containers.
When India first banned use of polythene for packaging non-essential eatables, especially potato chips and candies, the Himachal Pradesh High Court ruled that this will save the environment. The order imposed a blanket ban across the state from April 1 this year, and applies for packaging items such as potato chips, cookies, candy, chewing gum, ice cream, chocolates, noodles and candies, which the court said are junk food.
"Essential items should be brought into Himachal Pradesh only in biodegradable packaging. Even soft drinks should be brought in glass bottles or other biodegradable packaging," said the judges.
Considering its status as an international tourist destination and with the amount of people flowing in and out of the state, Goa needs to redefine its strategy of tackling plastic as a solid waste menace.
Tallulah D'Silva, a Panjim-based architect advocates that we adopt a multi-pronged strategy.
"First put in place a complete ban on plastic. Rehabilitate the affected industries by making them switch to manufacturing eco-friendly products, currently in demand," she says, adding that authorities should also simultaneously make it mandatory for suppliers, grocers and establishments to use paper bag.
Creating awareness among citizens on the hazards of plastic litter and encouraging use of cloth bags or other such alternatives, is another stage of the strategy.
"And most importantly impose a littering fine," suggests Tallulah.
The law does exist but there is absolutely no execution. Does that call for another department in the police? If so, the 'enviro-police' would have their task cut out in patrolling public areas and fining the law-breakers.
Somewhere along the twisty by-lanes of the picturesque village called Orlim in South Goa, lives a man who might have the solution to this problem.
Blinded at the age of five, due to a retinal injury, Joseph Pereira manufactures paper bags for clients, who range from five-star hotels to designer brands. A visit to his not-so-sophisticated workshop reveals the simple yet crafty trade.
"There are moulds designed to create bags of 12 different sizes. I picked up the skill at a workshop conducted for us at the National Association for Blind. It is simple – all we need is raw material (recycled paper), cords and eyelids," Joseph tells Streets.
Besides making paper bags, he has also trained and conducted workshops for prisoners, mentally challenged people and Mahila Mandal (women's collectives) groups, in chalk and candle making.
Unfortunately, the paper bags come with their own set of pitfalls. The smalles, which can carry goods weighing 3-4 kilos, is priced at Rs 8, which is very costly when compared to the plastic bags that are mostly given away for free.
"I don't see small shops and kiosks packing paper bags simply because it's expensive and profit margins are low," says Joseph.
Also, the concept of using newspaper for paper-bag manufacturing raises doubts of its efficiency and durability.
"It is time-consuming and tiring," Joseph says, adding that newsprint is thin and delicate, and requires many sheets to be joined together to increase its toughness and capacity.
If plastic bags are to be banned totally, we need a feasible alternative to compensate for packing and transporting daily shopping items. Interestingly, they can be completely replaced with biodegradable materials, which are safe for the environment. Resources need to be set aside to establish and maintain an industry that produces environment friendly bags.
The state could also initiate a paper-waste collection drive every fortnight, where people would deliver their old and unwanted paper material; which in turn would be sent to the industry for recycling and production of paper-bags.
Ecological modernization turns the meaning of ecological crisis upside down. What appears to be a threat to the system now becomes a vehicle for innovation. Joseph cannot actually see the difference he makes to the environment, but the determination and zeal in his heart can be inspiration enough for others to make a change.
"Start at your own home, stop using plastics; make use of paper and cloth bags," he advises.
Joseph's message is clear:: until the authorities launch an appropriate alternative to replace plastics, resolve to make minimum use of it. Next time the Uncle at the shop starts wrapping your purchase in plastic, tell him you don't need it.
.
.
.