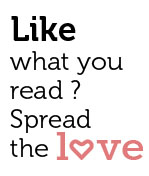 Share
A car turned turtle on the road
When Suraj Chavan was killed on New Year's Day, cheap police found four empty beer bottles on the floor of the car that collided with his bike outside the Army Signal Training Centre at Bambolim. The car's driver, hailing from Haryana, has been taken into custody. That followed two fatal accidents this past New Year's Eve that killed a Briton and a local Goan, in addition to accidents reported at Mapusa, Anjuna, Bicholim, Colva, Verna, Valpoi, Maina Curtorim and Cuncolim.
It's not clear how many of these accidents were due to alcohol consumption and some – like the death of two teenage bikers who hit an unmarked speed bump in Olavlim in North Goa on the night of Jan. 1– likely had nothing to do with drinking at all. But a sad and simple reality remains. Goa, with its fast-growing reputation as the drinking capital of India, is also a major flashpoint of drunken driving.
The number of traffic deaths in Goa has actually gone down in the past few years, from 333 in 2011 to 292 in 2012 to 242 registered up until Dec. 16 of last year. The likeliest explanation for the marginal decrease has been the absence of mining and the speeding trucks that came along with it.
Authorities believe that among the accidents that do occur, the percentage of those with alcohol involved is going up. A combination of an overwhelmed traffic police force, growing numbers of domestic tourists coming here on drinking binges and the lack of severe consequences for those who drive drunk has exacerbated the situation.
Since the Goa government doesn't collect statistics on the number of accidents that are alcohol-related, we must rely on anecdotes to flesh out the picture. Stories like that of Shripad Keni, the police constable who injured himself by driving an official jeep into a compound wall on New Year's Eve a year ago, and then failed a breathalyzer test.
Or the story of 22-year-old beautician Kirti Chodankar, who was seated in a parked vehicle at Guirim three years ago, waiting to be taken to a bride's home for a hair-do, when a speeding Santro, driven by drunken New Year's revellers, rammed into the vehicle and killed her.
"Right from Dec. 20 till Jan. 1 we are stepping up our drives to nab drunk driving armed with alcometers," Police Inspector (Traffic) D Angle  at the Panjim Police station told Goa Streets. While, he said he couldn't offer figures this time of the year, he admitted that drunken driving was at its highest.
And he acknowledged that the exponential increase in traffic at this time of year was way more than the meagerly staffed traffic police departments can handle.
"All my men are busy manning the traffic junctions and the bottlenecks in Panjim to be able to do both. We can't be pulling people over as well as managing traffic," Angle said.
As a result, cases of drunk driving are noticed only when there is an accident or if someone is noticed to be driving erratically.
He further said that only if the person is found to be driving at a level of 0.035 grams per decilitre (one-tenth of a litre) of blood, he can be booked although the legal limit was 0.030 (the added 0.005 is to account for reading errors).
Chief Minister Manohar Parrikar acknowledged the problem of drunken driving while addressing the state legislative assembly last year and promised to solve it, but the situation on the ground remains the same.
"Drunk driving has reached enormous proportions. Drunk driving cannot be permitted. We will give people enough time to correct their habits. If five people go for a party, one must not drink," Parrikar had said.
"The police will be given powerful vehicles which can run in excess of 120-130 kilometres per hour for Highway patrol. They will be parked every 10-12 kilometres. By next tourist season it will already be effective. They will check for over speeding, drivers causing problems as well as drunk driving," Parrikar said.
While Highway patrolling has begun, the "superfast, powerful" vehicles are yet to be procured for the Goa Police.
How many more accidents and people losing their lives will it take before people change their habits and before the government and the Goa Police get their act together?