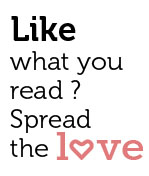 Share
Doing street art takes away the fear of working on large spaces or canvases, " says Norman Tagore Fernandes, see Goa's most devoted practitioner of pop art. Street art, pop art, walls, people, roads, nudes…Norman contemplates them all with a cool gaze, arms himself with a Sabotaz spray can and goes to work again.
Norman (32) graduated from Goa College of Art, Panjim in 2004. He has dabbled with ink on paper, acrylic on canvas and spray paint on walls in a continuing journey, of which the strongest point has been his obsession with Pop Art.
"I am a second generation Pop artist. The subject matter for my work is taken from popular culture," says the lightly built artist. His eyes are piercing, his face is long, like a portrait of Modigliani, whom he admits admiring.
"I like Chittrovanu Mazumdar's paintings, Picasso's drawings and Modigliano's portraits," he declares.
Elizabeth Taylor and Scarlet Johansson stare out seductively from Norman's works. Closer to popular culture at home, Illeana D'Cruz, the Goan girl from Mapusa who made it big in South Indian cinema and later in Bollywood with the hit Barfi, also features in a canvas by Norman. In another room of his studio at Mala, Panjim, lie numerous ink-on-paper paintings. Portraits of his mother and sister lie among nude studies. But it is Andy Warhol and Roy Lichtenstein's genre that possesses Norman the most.
"I saw a connection between Japanese woodcuts and pop art," he tells me. "They both use flat colours and graphic images or line work on top. This led to my style with watercolours, using flat colours and lines."
A painting by him was featured on the poster for the Goa Arts & Literary Festival in 2012. It contains the image of the Panjim Garden Mermaid holding a book and a pair of brushes, true to Norman's penchant for pop art that uses motifs from popular culture.
Norman and his fellow artist Suhas Shilker embarked on their first street art project 'Sadak Chap' in November 2011. Armed with cans and stencils they sprayed the shutter of Suhas' shop at Miramar with graffiti and pop art images.
A month later Norman, Suhas and a friend Pietyz created a work of street art on a wall at the Sunaparanta-Goa, Centre for the Arts at Altinho, Panjim in tribute to the great artist and cartoonist Mario de Miranda, when he passed away in December 2011.
"I returned from Mario Miranda's cremation and that night we finished the painting on the wall," says Norman.
In May this year, Norman, Suhas Shilker, cinematographer Shirish Desai and art shop owner Gerson Rego created a street art work on the Mandovi bridge pier on the Panjim side.
"We enjoyed doing it. It was not for any commercial reason. There was no design, it was just spontaneous creativity," says Norman.
Phrases like 'Fullu Kustar Hosnay'(a popular proverb), Poder Pau Pau and Soro Naka (Don't Want Alcohol) share space with English lines and portraits all along the wall.
What were the benchmark moments in his life so far, I ask him.
"Going to prison was like going to University," muses Norman, reflecting on his days in jail after being falsely accused in a rape case in 2003. "I learned a lot about life. We were all sleeping next to hardcore criminals. I spent a month in jail along with six others who were falsely accused, most of them students. During those tough days I felt that the people on the inside of the prison walls were kinder than those outside. All the inmates celebrated when we were released."
What next in the art journey, I query.
"I am experimenting with digital art," he says. One of his most popular images is a digital work titled 'Parallel Universe – Glimpse of the others' – it has been reposted and shared several times over the Net. In the image, surreal orange and scarlet ghosts stand among holidayers on the shore and in the water at a Goan beach.
Norman himself is a distracted spirit, often abstractedly not there in the present, staring out, lost in thought. He is probably converting the vistas of Panjim in his mind, into flat colours and smiling starlets.
.
.
.