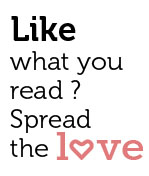 Share
After debuting at the world's largest club, Privilege Ibiza just over 3 years ago, health rated as the number 1 clubbing concept in the world, Don't Let Daddy Know, has taken the world by storm. The world's biggest party is all set to continue its world domination and will be setting foot on Indian shores with their epic homegrown version of the one night dance music concept – DLDK India.
DLDK is known for its' larger than life production and top of the line acts such as Martin Garrix, Dimitri Vegas & Like Mike, Tommy Trash, Steve Aoki, Showtek, Major Lazer, Sander van Doorn, Skrillex, Sem Vox and many more. DLDK takes fans on a roller coaster ride through an intense way of clubbing by fulfilling every individual desire by creating an exceptional reminisce of music.
Alex Hes and Essam Jamsen, Founders, DLDK states,"India is one of the top 10 countries that is zealous about dance music. We found an ideal collaborator in Ferriswheel Entertainment that shares our enterprise and hence they are the preferred partners for the India leg of the world tour."
Shubhra Bharadwaj, Founder & Creative Director, Ferrishwheel Entertainment & Partner, DLDK India states, "This will mark the company's foray into the dance music segment that caters specifically to the youth. We hope to unite dance music fans across Asia with this annual property and give them a unique experience with the way India parties and strategically position India as one of the preferred destinations on the global dance music map. Moreover this is the debut showcase of a concept that is very well acknowledged globally and if all goes well we will explore possibilities of making this concept travel to different cities that are responding well to the culture of dance music in recent times"
Join us for a rollercoaster ride that brings you the most intense clubbing experience fulfilling every individual desire. Just remember #DontLetDaddyKnow #DLDK #DLDKINDIA.
Note: The corner is a regular space where businesses, entrepreneurs and all others with noteworthy projects can 'strut their stuff'