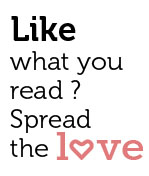 Share
Chicken Biryani
Gateway to Gastronomical Heaven Mughlai-Style
Are you too tired to make dinner? Are you in the mood for take-away? How about EXCELLENT take-away?
Bombay Darbar is a take-away joint that opened less than a month ago in Santa Cruz, in the Panjim area – and it's safe to say it's one of the best take-away joints anywhere in Goa. It is located in Sairam Residency, cost surrounded by a quiet  neighbourhood and in just less than a month Bombay Darbar is already stirring ripples. They have catered to a wedding for over a hundred people and are open every day of the week except for Fridays, when they do just dinners.
Bombay Darbar is definitely worth checking out right away. All you have to do is reach for your phone and dial for a delicious Mughlai meal. Bombay Darbar does delivery within a four-kilometer radius so if you stay in Bambolim, Merces , Filomina Housing Society or Rich Builders Paradise, you are truly lucky! And the food's good enough to make a special trip even if you don't live in the area.
Bombay Darbar is the brainchild of Farhan Sayed and Sayed Anwar. Farhan did a two-year diploma course in hotel management from Stephen College in Goa. After which he worked with the Marriott in Bombay. Sayed Anwar, Farhan's Uncle, looks after the marketing of Bombay Darbar and also runs it when Farhan is away running his family business of interior designs.
The seed of this dream was sown a long time back at Nagpada, in Mumbai. As a child, Farhan has very vivid memories of the bustling streets and delicious food served on the streets. The calling came back during his own wedding, when guests were so impressed with the Mughlai food Farhan arranged for them that he decided it was time to provide similar fare to the people of his native Goa. Dilshad, Sayed Anwar's wife, told me that everybody especially loved the kulfi (dessert) at the wedding, and the same version is now available at Bombay Darbar.
Amazingly it took them just one and a half months from ground zero to take off with their plan. The place was inaugurated on the 26th of January when guests, friends and family were invited for the launch. More than three hundred people turned up for a delicious meal of Chicken Achari, Chicken Biryani, Lucknowi Seekh Kebab, to mention a few from the list.
Murg Achari and Lucknowi Sheekh Kebab
It was the very same things that I tried when I went to Bombay Darbar; a meal consisting of Chicken Biryani, Chicken Achari, Lucknowi Seekh Kebab and Malai Kulfi. The meal was wonderful. The Chicken Biryani smelled delicious with beautiful long thin rice grains. I was so happy it wasn't greasy like so many other biryanis. As I sank my teeth into the Chicken Achari my taste buds were overwhelmed with the rich and subtle flavours of Mughlai food. One of the highlights of this dish is its fragrance, just a whiff of it is enough to get you going. Finally, I had the Lucknowi Seekh Kebab and thank God or I should say thank the wonderful team of chefs in Bombay Darbar. These guys have come down from Bombay where they were working with Delhi Darbar. This kebab is divine. It melts in your mouth when it's hot and take that literally! It's got cheese in it. I finally finished my meal by licking off my Malai Kulfi, easily one of my favourites.
Farhan's philosophy is simple; "We love to eat" and he tells me this with a wonderfully warm smile on his face. He carries on saying, he'd like to have a chain of Bombay Darbars and one day have a hotel. I won't be surprised when this does happen because Farhan and his team have got all the ingredients to put the cherry on the cake.
"The Chicken Clear Soup and Cream Tikka is good", says Aneesh Lawande, who has brought his friend Avinash Pujari to try out some of the wonderful food at Bombay Darbar. They are Goans who tell me they are happy to have found a new place that makes Mughlai food, which is so different from the food they have got bored with. Bombay Darbar also serves up some mighty fine Chinese fare and if you have an adventurous spirit, you could try out their Chicken China Town that's got dry fruits stuffed in it. They shut by eleven so do make up your mind before that!
The other day, we at Goa Streets decided to order our lunch from Bombay Darbar (even though we're located all the way in Sangolda!) With all the running around we do here, it's not too often we all sit down together for a meal at the table. Well, that's what good food does. It brings everyone together.
• The Food: Mughlai, Chinese, Indian
• The Ambience: It's a take-away joint!
• The USP: Unusually tasty food
• Contact: +91 832 4458877 / 2458588