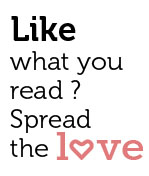 Share
The Sunny State's Quest To Join The High Tech Revolution
PITFALLS AND ALL
When Vincent Toscano and friends decided three years ago to help catapult Goa into the information age by mobilising some 7, 500 local techies for the cause, hopes were high. Armed with ideas to reverse the brain drain of educated Goans leaving the state and to turn Goa into an eco-friendly information technology hub, there was a palpable feeling that Goa, India's richest and most well-educated state, was well-positioned to lead the way toward a digital future. And mind you, this was well before Prime Minister Narendra Modi decided to share the spotlight with Facebook's Mark Zuckerberg and declare India as the world's next digital frontier.
Just a few years later, however, Toscano's Goa Information Technologies Professionals (GITP) group increasingly feels as if they are rowing against the current, with the actual government's baby steps looking singularly inadequate.
Don't get me wrong. India's digital growth is in fact phenomenal, and Goa is no slacker in this area. Goa's 2011 census showed the state to have the highest percentage of Internet users in all of India, a country where overall Internet penetration is growing by upwards of 30 percent a year, according to the global digital analyst comScore. More than a quarter of Goans now have access to the Internet, compared to the national average of no more than 15 percent.
There's a reason for the Modi-Zuckerberg love fest and all those India-coloured Facebook profiles we have all just encountered: India is in fact the new Internet frontier, even without Zuckerberg's theatrics, and all those who ignore it do so at their peril.
And yet, disappointment with the Goa government's efforts is growing.
"The Goa government machinery has so far fallen short of what even voluntary groups like GITP have achieved with their part-time dedication to the cause. The lack of meaningful action so far does make us at GITP seriously doubt the depth of vision, commitment to the stated intent as well as the basic competence of the Goa government machinery to comprehend the benefits of a locally sustainable IT industry and take urgent concrete steps to get things done beyond the noise of shallow promises and claims," said Toscano, a key GITP player.
For its part, the GITP has begun IT education in the State and has adopted three schools to further its vision, educating students on computer programming, robotics and the like.
The project, supported by StartupGoa, GITIC, and other well-wishers, aims to expose every child in Goan schools, especially in the villages, to career opportunities in computers and related technologies. Through a series of sessions and courses on Computer Programming, App Development, Robotics, Animation, and other topics, the students are introduced to this fascinating world in fun and exciting ways to spark their interest in further exploration.
If only the enthusiasm displayed by a few volunteers who are giving back to their home state by pushing for a digital future were shared by those in power.
The Government has no doubt shown some interest in promoting IT in the state, especially considering the announcement of two IT parks as well as evolving an IT policy for the state, a draft of which was unveiled in June. But the draft has yet to be finalised despite a promise that it would only take a month.
It may come as a surprise to some, but Goa, by Indian standards, has relatively stable electric power and reasonable availability of high-speed Internet. That covers all key essentials for the IT-ITeS industry, which is in a position to generate significant local employment for a wide range of skill sets – from highly technical to semi-technical and service oriented tasks.
And yet few believe the solution for Goa lies in becoming another Bangalore, with large IT Parks and their accompanying economies of scale that alter the urban landscape in ways which are not always positive. However, the feeling is that if Goa can join the high-tech revolution, it might just be able to develop in ways that are green and clean, avoiding the degradation of rapacious mining, overblown tourism and unbridled construction.
"The traditional Indian IT-ITeS model based on large IT Parks for economies of scale, which has led to widespread urban unsustainable saturation in some places, needs significant adaption, leveraging latest Information and Communication Technologies (ICT) advancements for long term relevance and success in a unique place like Goa," the GITP said.
Regardless of what the government is doing, Digital Goa is growing. Goa Webfolks is a group that brings together various startups and Internet-related entrepreneurs. And Next Big Thing is a Goa-based company run by Swedes, primarily servicing clients in Sweden, helping new businesses get started. Their meetings are a hive of activity, with lots of beer and loud talking.
Next Big Thing, run by Fabian Mossberg, is a kind of case study in the sort of internet-based commerce Goa is well positioned to attract. Rather than stay in Sweden with its exceedingly high cost of living, the group shifted to Goa, which enjoys a cheap cost of living without the stifling atmosphere of large Indian cities.
With the Internet making it possible to work in one corner of the world and service clients in another, Mossberg and his ilk can earn in euros and spend in rupees.
Another similar case is that of Brown Tape, a Goa-based e-commerce software company made up of techies who are fleeing the concrete jungles of India, working out of Goa and servicing clients based in the Indian metros. With relatively clean air, a decent and inexpensive standard of living, and a relatively OK Internet infrastructure, Goa is poised to attract more Brown Tapes and Next Big Things. With the government or without it.