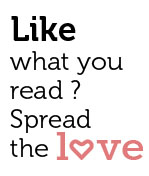 Share
GALF Conversations
Eminent Indian Writer Keki Daruwalla Says Reading Matters.
Keki Daruwalla, for sale an eminent Indian poet and short story writer, nurse was at the recent Goa Arts& Literature Festival, with his latest book Ancestral Affairs. His first novel For Pepper and Christwas published in 2009. He won the Sahitya Akademi award for his poetry collection The Keeper of the Dead in 1984, but returned his award in October this year to protest the inaction of the Akademi over the issue of the violent killings of intellectuals such as Dabholkar, Kalburgi and Pansare. In his keynote address at the festival inaugural, Keki Daruwalla mused on the difference between poets and novelists, and reflected on the spectre of intolerance and the recent terrorist attacks around the world.
Ambika Kamat: Could you elaborate on the 'creative process' that occurs when you write a book?
Keki Daruwalla: Well, the process of writing begins with the idea and the urge to express one's thoughts. The first few lines that are written down determine the nature of the literary work. In the case of poetry, I find the syntactic patterns and rhythm in these initial lines and continue with the same throughout the poem, for instance, say 8 syllabic pattern. The content gradually flows like a liquid and finds its own level.
AK: Do you set or chart out any general themes before starting with a piece of writing?
KD: As you know I initially wrote committed poetry, no longer so much. But recently I have begun to write on birds.
AK: According to you what is the relationship between reading and writing?
KD: Reading matters a lot. With the advent of the Internet one is exposed to a wide range of writing. Students, I think, should make best use of this facility which our generation did not have. Reading literary journals can help one get acquainted with the current developments in literature.
AK: Which authors influenced or shaped you during your formative years?
KD: Archibald MacLeish, W.H. Auden, Philip Larkin and Nikos Gkatsos are some of the poets who have influenced me in many ways.
Ambika: What advice would you give budding writers?
KD: I would say, do not hesitate to try your hand at various genres. As you are attempting to do it, judge yourself. See what captivates you. Work upon it. Sieve the good writing that you do. Continue in that direction and you will achieve what you desire.