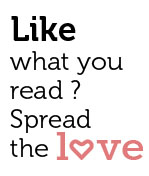 Share
Asia's Top EDM Festival
Sunburn Goa 2014 was an out-of-the-world experience, with fans from across the globe coming together to be a part of Asia's #1 EDM festival. For the first time, Sunburn introduced "Sunburn Surprise", an extra festival day featuring free entry to come experience the enchantment of an event of this scale. Just before 10 pm, Sunburn Goa 2014 reached its climax. The biggest beats were dropped, the brightest pyrotechnics blasted, the confetti rained down and fireworks filled the sky.
On day 1 of the festival, thousands of fans were seen waiting at the box office to experience Asia's biggest music festival. With DJ's like Deniz Koyu, Shaan and friends, Danny Avila, Joshi, Anish Sood, Klingande, Sartek, Starlab, Fuzz culture, Quiver, Reggae Rajas, BLOT, Eelke Kleijn, Mojojojo, Nucleya, Klingande, Toyz In Panic, Sonic Species, Danny Avila, Kash Trivedi, Sunburn fans joined their favorite DJs with full spirit. The Highlight of Day 1 was an electrifying set by Dutch DJ Sander Van Doorn who made the crowd go berserk.
On day 2, fans were again geared up for an all new lineup of the world's reigning DJ'S and to experience everything that they had missed the first day. They were also seen indulging in various activities like Hot Air Balloon rides offering a bird's-eye view of the festival, ferris wheel, helicopter rides, cruises, flea market and many more. Legendary EDM artist Paul Oakenfold was back to Goa after two decades to create a magical EDM ambience to all his Sunburn fans. Paul Oakenfold, Krewella and Knife Party's debut performance charmed the audience on the second day.
Day 3 at Sunburn Goa also rocked, headlined by EDM Stars World #2
DJ Dimitri Vegas & Like Mike, making musical history by swaying lakhs of fans. It was a magical ambience with a never-seen-before mélange of lights, sounds and action. This year Sunburn Goa had introduced whole new attractions for music lovers to provide a complete grand entertainment experience.
For the first time in EDM space, Sunburn introduced "Sunburn Surprise" for its beloved fans on the 4th day. Fans from got free entry to the festival on the last day to experience the world's biggest festival in Asia.
With 7 massive stages each with its own creative concept and a host of technological innovations, Sunburn brought 120 dance music superstars who blew the audience away with their mesmerizing dance numbers in a perfect mélange of light, sound and action.
A Sunburn spokesperson said, "It's been an incredible journey for us. Season 8 began with a bang and we loved the overwhelming response that we have received from all our fans. We thank Goa government for all the support that they have given us and special thanks to our fans from all across the world for their constant support as always. We promise to make it bigger and better next year."
Aiming to redefine the concept of live entertainment with never seen before experiences, Sunburn is now in its 8th year. Kudos!