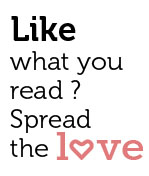 Share
Dental Tourism in Goa
With what you'd have to pay for the cost of a dental implant in the United Kingdom, shop you could buy the cheapest car in India, the Tata Nano, and still save some for the fuel.
So when Toni and David Bell decided to undergo a basic cosmetic treatment for shaping their teeth, the British couple decided to catch a plane and mix a trip to the dentist with a chilled daiquiri on a Goa beach.
"Every time you go for the treatment, you have to wait in the long queue. It is very expensive too," Toni said of their experience with the National Health Service dentists back home.
A basic dentist's appointment costs upwards of GBP 70, David says. It's been nine years since the English couple bega visiting Goa for holidays, and it's the third time they've dropped by a dentist here.
And then the cost factor is huge, too. If a dental implant costs GBP 2,000 (Rs 1.6 lakh) in the UK, in Goa the same would cost Rs 20,000. And a dental bridge across three teeth costs five times as much back home, Toni says.

Over the last few years, teeth or at least the promise of good teeth has become a key tourism draw. Its warm beaches, cheap dentists and the opportunity of a holiday rolled together prove to be a great package for Europeans with dental issues. Often, the money saved on dentistry pays for the cost of the trip.
The proliferation of signages advertising for dental services in Calangute, Candolim, Baga and Colva, all of them prime tourism areas, tell their story well.
Dr. Piedade Fernandes is one of those 'seasonal' dentists who runs a clinic in Benaulim and Cavelossim in south Goa. But come season, he shifts base to Calangute to treat the 1,000 odd patients he sees through six months.
"I remember a UK patient once said to me that her gummy smile made her lose confidence in herself and that she could not get it done back home because it was expensive. She was happy to do the treatment at a comparatively low cost here than that in UK," Fernandes said.
Apart from cosmetic surgery, a lot of foreigners who are addicted to smoking get their teeth whitened in Goa, says Dr. Amol Jamkhande, another seasonal dentist.
Italian tourist Francesco Turio Bohm was in Goa on a holiday. He, too, decided to get his teeth cleaned and whitened because dental treatment back home is expensive.
"The equipments used in Goa are of good quality and at par with the European standards," Bohm said.
International consultants Frost & Sullivan peg the Indian dental tourism market (defined as people coming from abroad to avail themselves of Indian dental services) to grow to Rs 9,500 crore by 2015 from Rs 5,000 crore today. The major markets are Goa, Kerala and, to a lesser extent, Jaipur – all of which are well known tourism destinations.
And to pull in the pie of moolah, dentists are willing to go on advertising blitzkriegs to attract the big bucks.
Marketing is very important in a place where you have about 100 and plus dental clinics vying for attention, says dentist Manjit Singh.
"Your clinic should be at a place where you are visible to the tourists. Your website certainly helps," he says.

Dr Varun Carvalho has an even more interesting model. A seasonal dentist, Varun even advertises in UK newspapers about her services in Goa.
"I also put up a stall at the medical exposition organised in UK," says Carvalho, who has seven dental clinics across Goa, most of them in the coastal belt.
While dental tourism has terrific potential given Goa's inherent strength as a tourism destination and comparatively cheap dental treatment costs, Dr Deep Bhandare, chairman of the medical cell of the Goa Chamber of Commerce and Industries, says that the Goa government is not doing enough to push the envelope further.
"We have excellent medical practitioners in all fields. But the only concern is that when Goa government organises travel mart abroad they only promote tourism in Goa and do not highlight the medical facilities here," he says.
.
.
.