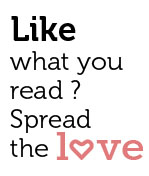 Share
Bharti Kher & Siddharth Shanghvi
Bharti Kher's Astonishing Sculptures
Born and educated in London, Bharti gained her arts degree in Art & Design. She came to India in 1992, where she met her husband, artist Subodh Gupta. Slated as the number one 'Power Art Couple', they now live in Delhi. The evening at Sunaparanta started with her talking about her work, followed by a slideshow presentation of her sculptures. Her eloquent commentary and flowery idiom enraptured the guests. She spoke of her art teacher, who believed that art connects us to our body.
'I walk into art, then walk away, switch axis, create magic with my hands, playing with material and meaning that counts in images of the body and structure,' says Bharti, who has been exhibiting her work around the world since 1999.
In 1995, she was inspired by the 'bindi' worn by Indian women. Though the bindi is a traditional sign of a married woman, for her, it represents the 'third eye' forging links between the real and spiritual world. The bindi became her signature, not so much as a central motif, but a language the artist invented to articulate and animate her themes.
In 2006, her sculpture of a slumped life-size elephant in fiberglass, the surface covered with white sperm shaped bindis which look like a cryptic second skin, fetched 1.5 million dollars at the Sotheby's auction in London, with which she became the country's top-selling artist.
Being an upward mobile artist never connected to the Raj and colonialism, she describes her-self as a protagonist, influencing and effecting a new generation of artists, who have to compete with television and Bollywood for attention of the masses.
Arione
The presentation showed a series of her sculptures. 'Arione' (2004), a mythical goddess juxtaposes the human and the animal. She is bare breasted with bindis writhing all over her body, on animal legs with hoofs.
"I describe my work as a genesis that rests inside a woman. The work resonates with simple ideas of our smell, bodies. I tease things out of bodies, drawing them into things I know and don't know."
The sculpture 'Arione's Sister' (2006) maintains the body and skin, but takes another identity, a compelling futuristic vision of hybrid figures holding shopping bags and cupcakes. Her mirror series (2010) refer to specific sagas, crafting ancient symbols as physical forms, engaging rituals, giving new life and lending magical realism.
A work showing nudes of five street walkers, sitting in a row, is a multitude of narratives of facial expressions and body structure, going beyond symbolism and sentiment. They were initially shy to shed their clothes, recalls Bharti, as she challenges the cultural and social taboos that are intrinsic to the Indian sub-continent.
Her mirror series (2010) refer to specific sagas, crafting ancient symbols as physical forms, engaging rituals, giving new life lending magical realism.
"Every artist I meet, I tell them, go out of your house, go to your studio to find your centre and space, and transport yourself into your space," says Bharti. "I don't see the difference between failure and success. A lot of my work has failed. I say, your work has to allow material to fail itself. I push myself to fail, because then something great comes out of it … I watch people without opinion or judgment, and connect levels."
Bharti Kher's work has indeed carved its own iconic space through the amassing of reality and aesthetics, moving beyond symbolism and sentiments, and by manifesting her personal style through dramatic narratives.