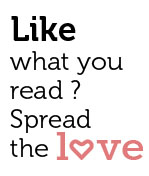 Share
The house of Charles Dickens in London  has been converted into a museum. Albert Einstein's house in New Jersey has been designated a US National Historic Landmark. And we all know of Graceland, the Memphis memorial to Elvis Presley. All around the world, the houses of great achievers and statesmen are preserved to acknowledge their greatness. What we do to the homes of illustrious Goans in Goa?
.
Abbe Faria's maternal house at Candolim
Photo courtesy: Isabel Santa Rita Vas
Abbe Faria, or Abade Faria, the legendary discoverer of hypnotism, was born at his mother's house in Candolim. It now functions as a home for orphans, run by the government of Goa. A plaque stands on the outer wall of the house stating ― "Here was born on 31st May 1756, the creator of scientific hypnotism, Padre José Custódio de Faria, known to the world as Abade Faria."
The house of his father in Colvale has collapsed, its stones carted away. Alfred de Tavares, a Goan based in Sweden, tells of another house in France, where the Abbe lived. "Back in the 1960s, in Nimes, France, I saw a plaque, commemorating the house where Abade Faria once lived."
Isabel Santa Rita Vas, a playwright who has co-produced a documentary on Abbe Faria, speaks of yet another house―" Behind the collapsed Colvale house there is still another house standing, which belonged to the Farias, too. It has an inscription on it calling it the Chateau Abbe Faria. It is in a terrible state of disrepair, but it is a beautiful house sloping down to a lower level that leads to a river."
.Francis Newton Souza, hailed as one of the greatest artists from Goa and founder of the avant garde Progressive Artists Group in Bombay in the mid 1900s, settled in the US after 1967. His father was from Assolna and his  mother's house is in Saligao. 
.
.House House of Braganza Cunha at Cuelim, Mormugao
Photo Courtesy: Themistocles D'Silva
At the edge of the village of Cuelim, near the hill of the Chapel of Three Kings, stands the ancestral house of the Braganza Cunha family. Tristão de Bragança Cunha, the most famous son of this house, is remembered as the Father of Goan Nationalism for his efforts in the independence movement to liberate Goa from Portuguese rule. The house is a two storied edifice with Rococo curves at the left gable and a modern porch added on at the right. The large arched entrance gate is flanked by twin turrets.
Kossambi house at Sancoale
Photograph by Pantaleao Fernandes
Dharmananda Damodar Kosambi, a prominentBuddhist scholar and Pali language expert, was born in Sancoale. He was the father of the illustrious mathematician and prominent Marxist historian, Damodar Dharmananda Kosambi. Their house is now an ashram run by the Sahaj Marg Spirituality Foundation, where meditation retreats and other events are held.
The house of Mario de Miranda, Goa's beloved cartoonist, stands proudly in Loutulim, close to the church. Mario passed away in 2011, but the palatial house is in good condition, having been cared for lovingly by Mario and his wife Habiba. "The house was in bad shape when we returned to Goa after Liberation.But we gradually restored it, even bringing back the original furniture," said Habiba.
House of Pai Tiatrist at Modsai, Margao
Photo courtesy: Selma Cardoso
.The house of the late Pai Tiatrist, Joao Agostinho Fernandes, at Modsai in Margao, is in bad shape. Crumbling walls, damp floors and cracks indicate that this home of the pioneering tiatr writer and producer needs urgent restoration. It's now inhabited by Fernandes' humble but gregarious granddaughter Sharmila and her family. Promises of help from various government bodies remain just that, promises.
Cris Perry lived in a little house in Borda, now empty. A musical clef sign adorns the metal grille of that verandah, a mute symbol of the genius that Perry showered upon the Konkani music scene.
The house of Jose Inacio Loyola, the founder of the Partido Indiano, a political party supporting local rights, is in Orlim. It now houses the Convent of St.Pius X. A portrait of Loyola and his brothers hangs in the library.
.
Dr. Jack de sequeira's  ancentral house at Bambordem, Moira
Photograph by Vivek Menezes
The father of the game-changing Goa Opinion Poll of 1967, Joao Hugo Eduardo de Sequeira, popularly known as Dr Jack de Sequeira, hailed from Bambordem, Moira in Bardez taluka. It is an old house of the Indo-Portuguese style, with oyster shell windows and a large tiled roof with a country tile cornice at its eaves. The roof unfortunately caved in some years back.
The ancestral house of committed freedom fighter, crusading Konkani editor/journalist & dedicated teacher Felicio Cardoso, in Seraulim has been renovated by writer and activist Soter Barreto. He has installed a library and offered its facilities including a conference hall to research scholars and for seminars.
Many houses of great Goans have been adapted for reuse as heritage houses, libraries or schools. But as many are ignored and languish away, awaiting ruin as torrential rain pours down every monsoon. Documentation and restoration of these important houses is badly needed. Otherwise, like many great houses of the past, these too will crumble away, living on only in grainy photographs and a hazy memory in our collective Goan mind.
.
.
.