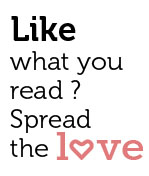 Share
Savio da Gama, a student at Atmavishwas School
Special children have special needs. Recognising this, some have started special schools.
This is a story about precious girls and boys and women and men who love and feel emotions just like everybody else, even if they are different when it comes to their minds. They may not learn as fast, or speak as fluently, or comprehend every instruction. Yet as every family member of one of these special individuals can tell you, the joy and love they bring into the world is as powerful as that of any other person.
There is a debate in the world about whether it's best to allow 'special' children to be educated alongside kids without special needs. But it seems undeniable that many of these folks do benefit from special care – loving and committed people who guide them and help them achieve their full potential. And this brings us to the surprising part – that "potential" is often a lot higher than many of us imagine.
Take the case of Savio da Gama, a 30-year-old student at the Atmavishwas school for mentally challenged people in Verna. He grew up in a nurturing family who showered him with acceptance and love. His mischievous and animated expressions are as genuine as his smile and energetic personality.
He plays the guitar and is learning to play the drums.
"I love music. Some day I want to perform," he says.
No, these are not "Children of a Lesser God," as in the famous Hollywood title. Take one look at them at Daddy's Home – a well-run facility in South Goa for mentally disabled children – and you know their God is not lesser at all.
Located on a hilltop at Gogol in Margao, Daddy's Home was initiated as a response to a growing need for a school for mentally challenged people in Goa. Apart from academics, the children are trained in stitching, embroidery, cooking, painting and other skills.
"We can learn a lot from them. In the mornings the energetic kids wake the lazy ones. They may quarrel at times but they hold no grudge," says Father Valmiki Dias, who was instrumental in setting up the school 24 years ago. He keeps watch through CCTV cameras fitted in every corner of the abode and constantly communicates with the kids through a loud speaker.
Sympathy is not what they cry out for, but they appreciate being treated as regular people. With more and more special kids entering the work force as adults, there is growing support for skill-based vocational education and social integration that can bolster pure academics.
Unlike mainstream classrooms where a teacher has to deal with bullies and chatter-boxes, schools for special children demand a lot from teachers who have to deal with kids with Down syndrome, autism and other mental disorders. Being an educator in such an environment is a unique calling. "It is important to accept them in their own world. The main aim is to make them independent," says Father Valmiki, who hails from Arossim.
Jaccqueline Dias, who once worked for a multi-national company, was busy teaching a group of kids to make paper bags. "I always wanted to do something like this. If you have compassion and understanding, teaching these kids is tremendous fun," she says.
Roselynn Gomes from Verna, a Home Science College graduate who works at the institution, says, "These children may be slow learners but they are extremely talented, and with a little care and love, they can be groomed for the future."
Sharmila Vaz from Varca used to work at a 'normal' school (if any school can really be called that!). Working with the children at Daddy's Home is a whole new world for her.
"You need to have patience with them. They are a disciplined lot compared to other mischievous school kids," Sharmila says. She moved in as a substitute for her sister at Daddy's Home and eventually decided that this job gave her more satisfaction. "When you finally succeed in teaching them something, you really feel like a teacher," she says.
Fr. Valmiki Dias of Daddy's Home
Having grown up with a younger sibling with Down syndrome, Liane da Gama decided to start Atmavishwas in Verna. The 32-year old believes that social integration is more important than mere education. "More than pity the world needs to empathize with special children," she says.
She credits her family for creating an unbiased environment for the brother-sister duo to grow up together. "There was never any differentiation at home. My brother is my wingman for all the fun and mischief."
After graduating from Sophia College, Mumbai and completing her B.Ed in special education, Liane worked in a residential facility for adults with special needs in New York. These years of study and work – along with her own unique childhood – have given her a deep understanding of the human side of educating these children. She knows that at the core of her extraordinary mission is a simple quality: dignity.
The Caranzalem resident does not favour placing mentally disabled kids in regular schools. Rather, she believes in education that "focuses more on the abilities of the child and with no pressure to compete he/she is assured a secure environment to grow up."
"Special schools also provide the kids with the scope for economic independence in the future," she says.
Family members often note progress after their mentally challenged loved ones return home from their time at one of these facilities. Interacting with people they identify and connect with helps them develop a sense of self-belief when they mix into the mainstream.
The centers welcome volunteers who come to teach the special folks music, art, dance or whatever else might inspire and excite. <
If you have something to contribute or happen to love a special person who could use a helping hand, contact:
Daddy's Home at daddyshome_goa@hotmail.com or phone 9823121666
Atmavishwas at atmavishwas@hotmail.com
'
'
'