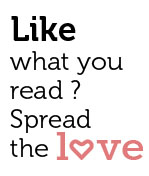 Share
Video Art By Portugal's Multi-Media Maestro Vasco Araújo
sunaparanta-Goa Centre for the Arts recently opened up yet another explorative genre of the avant garde arts. A remarkable video exhibition titled 'Hereditas' by Portuguese artist Vasco Araújo was unveiled at the Centre on the 14th of this month.
Video art, named after the original analog video tape, started out in the late 1960s and early 70s, as new consumer video technology became available outside corporate broadcasting. It does not necessarily adhere to conventions that define theatrical cinema.
"Video art is the cutting edge in art today," said Mr. Dattaraj Salgaocar, director of Sunaparanta, as he introduced the exhibition.
Four videos with sub-titles in English were displayed in specially designed spaces. The dialogues are composed by Lisbon-born Vasco and performed by professional actors, with orchestral music in the background. Vasco himself is a trained opera singer. The four works are deeply contemplative:
Hereditas (Heritage in Latin), made in 2006  – The location suggests something strange, yet magical. The work explores childhood, loneliness, pain, love, death and the desire for knowing and understanding the great enigmas and interrogations of our all too human condition.
Insula, (2010)  – 'We are an island' leaves space to compare an island and a human being at a physical and psychological  level. It is a metaphor highlighting  notions of one's inner loneliness. This video work reinvents identity, where the physical or non-physical change is the modification of  a circumstance and situation.
Telos (The Declaration), 2011 –  "Saying the opposite  of the truth is more unjust, than the one who cheats not declaring the truth. Worse than the mistake is ignorance." This is based  on the life of the great philosopher Diogenes of Sinope, called 'The Cynic'. He became a beggar, making his extreme poverty a virtue. It is said that he lived in a barrel instead of a house, and wandered the streets carrying a lantern during the day trying to find an honest man. An incessant quest for truth and happiness, the work is a tireless campaign and search for the inner truth of things that doesn't depends on the lusts of civilization.
Retrato, Portrait, (2014)  is  memory of a place, a home and a family. Several  portraits  (reproductions  of  paintings  by  Eduardo Malta) guide the walls of a house devoid of people, a motto for a dialogue between characters who talk about their feelings, power games, relationship with others, creating an atmosphere of mystery and seduction.
Though Vasco has no personal relationship with India, he looks into the other side of his heritage and history of a country which was a colonial power.
"Our history is so different. I believe difference defines us and if we don't respect difference, we don't respect ourselves," says Vasco.
Dr. Rui Carvalho Baceira, the Consul General of Portugal, invited Vasco to Goa, and inaugurated the show. "This is a new art form in India, and especially in Goa," said Baceira. "I wonder how the audience will respond."
I found many guests involved more in social banter than the art. Those who watched the videos were awed by the diversity of stories narrated in just around fifteen minutes.
The artist Vasco Araujo with Dr Rui Carvalho Baceira, Dipti Salgaocar and Dattaraj Salgaocar
Vasco opened up in a conversation about the exhibition, his first show in India:
Perin – How did your interest in art and photography begin?
Vasco- My interest started since I was a child. I always wanted to be an artist.
P-You trained as a lyric singer before becoming a visual artist. Does music augment your profession?
V- I trained as an opera singer while studying fine art. Then, I had to choose between being an artist or an opera singer. Since I choose to be an artist, I incorporate opera and the study of the voice in my work, so yes, it really influences my practice as an artist.
P- When did you approach video and installation?
V-Since I started my career in art.
P- Do video and installations have a greater impact on viewers? Or are these art forms going to fade away as other Art movements have?
V- These two medias have been used for more than 50 years, so I think that we cannot say if they will or not. Also, I don't care about the media. I use this as other media, like sculpture, drawings, photography, to express my best, my idea. I care most about the concept, and then the media that will express the best of the concept.
P- Has India influenced your work?
V- This is my second visit, and I've never been influenced by India. I do think it's a very special country, heard that many artists get a lot from here, it just hasn't happened to me yet.
P- Where does the inspiration to do these videos come from?
V- It comes from reading a lot, and looking into the human being, to reflect the psychological and political view of human conditions.
P- How frequently do you approach various subjects, and how long does it takes to assemble a video?
V- Sometimes it is very fast, like two months, but other times it can take two years doing research before I start.
Vasco has not studied the relationship between Portugal and Goa, but notices a similarity in the architecture of the churches and the ceilings of old Portuguese homes. His work has been published in various books and catalogues, and represented in prestigious museums in Portugal and other countries in Europe, and in the USA.
On view till 26th November. At Sunaparanta – Goa Centre for the Arts, Altinho, Panjim