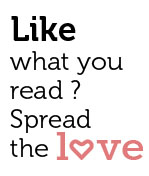 Share
A Cruel 'Sport' Thrives in Goa
It's not just bulls who pay the price. So does our humanity.
Chief Minister Manohar Parrikar, at the 'India for Animals 2012' conference, promised to make Goa the Numero Uno animal friendly state in all of India. But the popularity of Dhirio, the uniquely Goan and entirely cruel form of bull fighting, is threatening to turn that promise into a sham.
The "sport" is a favourite in over a hundred villages spread along the Goan coastline. Unlike in Spain, bullfighting here is bull against bull, rather than man against bull. The bulls fight each other until one drops or flees. When there is bloodshed, it's not caused by an elegant matador, sequined and rakish, but by a pair of horns filed and sharpened down to a lance point. There are no fences or barricades here. Bullfights are usually held in the interiors of villages and a text message with the time and venue is enough to gather thousands of spectators. There is, of course, heavy betting. Our beautiful beaches are used as training grounds for the fighter bulls. Some fights are over in a matter of seconds and others can take an hour. Often as many as 2000 people will turn up to see a series of fights. Addicted fans can't get enough of it. That's the main reason why bullfights are organized almost every weekend, especially in the villages.
BJP politician Vishnu Surya Wagh wants bullfighting to be legalized in Goa. Congress has also been promising to legalize it but hasn't been able to deliver. Animal right activists are keeping a close watch on the situation and the citizens of Goa are divided on the issue. Section 11 of India's Prevention of Cruelty to Animals Act clearly prohibits "inciting any animal to fight any other animal with a view to providing entertainment" or other purposes. But none of this has kept bullfighting from flourishing in Goa. Let's hear what opponents, proponents and officials have to say about the issue:
PETA India's CEO Poorva Joshipura
"Provoking bulls to slash and gouge each other to death should be condemned by everyone in a civilised society. Bulls already have a hard enough life. We urge the police to put a stop to these cruel spectacles, and we urge the public to help by reporting scheduled fights."
Senior police official (who didn't want to be named because of the controversial topic) "Bullfights take place almost every week but very few cases are reported as the time and venue keeps changing due to the fear of the law. It's difficult to crack the whip on bullfights as they take place in the interiors of villages without much publicity… Indian laws have provided ample protection to animals against cruelty. There is the Prevention of Cruelty to Animals Act, 1960, the Wildlife Protection Act, 1972 and the Indian Penal Code, 1860 but we can only act if the cases are reported," he concludes.
Vishnu Surya Wagh, MLA St Andre Constituency (where bullfights abound)
"I want bullfights to be legalized, but there has to be a procedure laid down and enough care where animals are not injured. I do not support bullfights in their present form. There should be a stadium for the fights and bull horns should be capped with rubber to protect them from injuries. Bullfights have been a popular sport and it's not inhuman at all. A lot of care is taken wherein the bulls are fed and reared well. Livelihoods are dependent on this sport and a lot of money is spent by the owners to look after their bulls. The plight of streets cattle is worse than that of bulls. Legislation has to be made to legalize bull fights and I will surely put a bill in the assembly whether it comes through or not."
Maneka Gandhi, BJP MP and Founder of People for Animals (who was instrumental in banning bullfights in Goa)
"Bullfights are banned; if the police have not stopped it then the police themselves are to be blamed. Bullfights are run by criminals and anybody who believes in violence as a sport should be taken out of society. Despite the High Court and Supreme Court ban, the fact that a BJP legislator plans to move a legislation to appease the voters is very shameful".
Prajal Sakhardande, historian
"It was a popular sport in villages during the Portuguese era. It is a traditional sport of Goa no doubt but I'm against this particular sport as people enjoy while the animals have to pay the price for it."
Joel, a bull owner from Salcette in South Goa
"We spend around 200 a day on nourishment of the fighter bulls and Rs 70,000 annually to train the animals for the fights. With the ban, it's a huge risk to organize bullfights as there are no returns in the sport. Politicians have failed to deliver their promises and find a way out for our living and keep the traditional sport of the land alive".
Melroy Fernandes, another bull owner
"Animal lovers have got it all wrong because for us it's all about loving our animals even if it means we have to bear a loss of Rs 1 lac every year. Animal lovers turn a blind eye to the plight of stray dogs and cattle so why always us? The injuries caused by bullfights are very minor and do not cause a great deal of harm to the animals."
Dr Manilal Valliyate, Director of Veterinary Affairs, PETA India
"During bullfights, in each round, two bulls are brought together and surrounded by a ring of spectators. The bulls' horns are sharpened to ensure that every charge will cause bloody gashes and deep puncture wounds. The round ends when one of the bulls is either killed or manages to flee. The survivors of each round fight each other while spectators bet on the outcome. The 'winner' is the last bull left alive – but by then, the bull's injuries are often so severe that he is sent to slaughter."
____
With the state so divided on the issue, it's not at all clear if there will be any change from the status quo – an officially illegal activity that takes place anyway on a wide scale. Of course the biggest price is paid by the bulls themselves. But when we allow the practice to continue unabated, there's something in our own humanity that's also punctured.