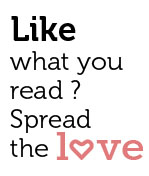 Share
The best applications to sauce up your mobile device
A man is known by the Apps he keeps! Ralph Waldo Emerson famously said the same about books.But that was in the 19th Century. Before we had smartphones. Today Apps are being used as pick up lines, click conversation starters; they feature in heated debates and app creators have more of a following than even your bestselling author. A mobile app is a software application designed to run on smartphones, tablets (the kind you browse on, not swallow with a glass of water or bring down from Mt. Sinai), and other mobile devices. You can download these apps from Apple App Store, Google Play, Windows Phone Store and BlackBerry App World. Some apps are free, while others are not. Mobile apps started out with general purposes like email, calendar, contacts, and stock market and weather information.In recent years, popular demand and hi-tech developer tools have created a huge jump in categories like mobile games, GPS and location-based services, banking, ticket purchases and social interaction tools. Once you get into apps, it's pretty hard not to like them. That's because there's an app for everyone. Still, with hundreds of thousands of apps, finding the ones that best suit you is easier said than done.Facebook, that King of Social Networking Apps, of course is everywhere, sitting tight on millions of devices. But for the newbies who want the new hot stuff, here is the Streets lowdown on the apps you don't want to be caught without.

Apps for the young and the brave  
WhatsApp http://www.whatsapp.com/
Whatsapp Messenger is for instant messaging.In addition, users can send each other images, video, and audio messages. It's available for iPhone, BlackBerry, Android,Windows Phone and Nokia and all these can message each other! And it's free.
Snapchat (iPhone, Android) http://www.snapchat.com/
Much like in Mission Impossible, this app allows you to send messages and pictures that auto destruct after the person has seen it! This is not for critical world-saving messages. You'll know which content belongs on Snapchat. Perhaps the pictures from your party last night in Goa?
Vine (iPhone only) http://vine.co/
Pictures are not always enough to capture the fun times. Making a long video with your unsteady hands doesn't quite cut it. Enter Vine. From the makers of Twitter, this short video (6 seconds) sharing app allows you to create small looping videos for all to see.
Apps for the ones in love (or longing to be)
Couple (iPhone, Android) http://couple.me/
With a name like that,the app does not need much of a description. It links your phones with your partner's and you can send each other private messages, pictures and videos. You can also follow them every minute of the day, through the inbuilt GPS tracker! (Listen up suspicious spouses).
Avocado (iPhone, Android) https://avocado.io/
This is very useful for all the honeymoon couples reading this. Now that you need to share a life together,there will be todo's and things to get and calendars to sync. Avocado allows you to do all of this and share that occasional e-hug or e-kiss with your partner.
Feel me (coming soon) www.cs.uic.edu/~mtriveri/Marco_Triverio/Feel_me_app.html
This is awesome or creepy depending on whom you ask. This app by Copenhagen Institute of Interaction Design will be released shortly and you need to get in the queue if you want it first. It converts texting into touching. When you both touch your phone screen at the same spot the phone vibrates giving you the feeling of a connection.
Apps for those who are still looking for love
OkCupid (iPhone, Android) http://www.okcupid.com/
This is by far the most popular dating network and its mobile application is a treat to use. Broadcast your date suggestions (a sporting event, a bar), meet and chat with new people, rate other users and find potential matches using the site's powerful matching algorithms.
Tinder (iPhone) http://www.gotinder.com/
This cool app has fast become the number one rated dating app in the Apple app store. Why? Because it helps eliminate any awkwardness usually associated with online dating. Tinder uses Facebook to find potential matches based on location, mutual friends and interests."Like" a profile and if the person "likes" you back, you can use the app to chat and get to know each other.
Apps to get some work done
Any.do (iPhone, Android) http://www.any.do/
Any.DO gets the mix between simplicity and functionality exactly right. The beautifully designed interface lets you jot down a bunch of tasks without having to jump through hoops,and all the extras such as repeating tasks, time- and location-based reminders and sharing are there if you need them. It also supports voice recognition for hands-free managment of your tasks.
JuiceDefender Ultimate (Android) http://www.juicedefender.com/
With all these apps and more, your phone battery is always close to dying on you.Juice Defender helps you save on battery and keep your lifeline running all day long.
News & Reading app
Flipboard (iPhone, Android) www.flipboard.com/
This is one app that Steve Jobs loved and it just keeps getting better. It transforms blogs, updates from Facebook and Twitter,articles, pictures, videos into a magazine like interface that is both fun and engaging to read. It's a great way to catch up on the day's news and all the interesting articles your friends have been sharing.
NewsHunt (iPhone, Android) www.newshunt.com
Who said the best of the apps are built outside India? NewsHunt is an award winning app made in India and for India. NewsHunt provides more than 80 leading Indian Newspapers in 11 different languages like Andhrajyothy, Andhraprabha, Dainik Bhaskar, Dinamalar, Midday, Dinamani, Prajavani, Eenadu, Indian Express, Jagran, Kannada Prabha,Loksatta, Mangalam, Manorama, Mathrubhumi, Deccan Herald, Dainik Navajyoti, Divya Bhaskar, New Indian Express, Punjab Keshari, Sakal, Sandesh and many more.
Goan apps
Shout Out App (Android)
Following recent sexual attacks on women in many parts of India including Goa, several Indian tech firms introduced apps for women's safety. Milind Prabhu and Glenn Colaco,two young IT professionals from Goa, have developed a "Shout Out" Mobile App, especially for girls, sending alert messages and GPS location of the sender to five persons as well as emergency services.
Goa Radio (Android)
A free app to enjoy Goa radio stations on your mobile device.

Other awesome apps
TrueCaller (iPhone, Android) http://www.truecaller.com
Get too many pesky calls? Want to block your ex from calling you? Want to know who is calling you even if the number is not stored in your phone book? TrueCaller is a godsend for those who get way too many calls from unknown numbers. It is a large phone directory that the app checks against whenever a new call comes. All in real time!
TideApp (iPhone, Android) http://www.tideapp.com/
How many times have you gone to the beach only to see water had receded due to low tide? Your favourite sea side restaurant looks best when the waves from the high tide make that crashing sound. This app will ensure you always know what the tide is like and is a great app for those who wish to fish, boat or just swim in the sea.
The era of smartphones has provided a great launching pad for brilliant ideas from app whizkids all over the world. There will be an app for nearly everything soon,to the extent that people faced with a task will be asking "Is there an app for that?" Just as the Net has changed our lives, apps are here to stay. These 'appy' little helpers are just what the denizens of the Super Info Highway need to navigate that great app called Life. Oh yes, there's even an app called LifeApp, to 'help balance your life'!